Miss Puff – Zhang Xinyi, Wang Yuexin
Miss Puff is a romantic film directed by Zhang Xinyi, led by Zhang Xinyi, Wang Yuexin, Tan Weiwei, Chen Zheyuan, Yu Shasha, Zeng Yijun, and Zhang Ruoxing, with special appearances by Bao Bei Er, Jiang Xin, Zhang Jingchu and Crystal Zhang Tian'ai.
The film is adapted from the cartoon "Miss Puff" and is based on the real-life experience of a real-life couple. The story is about a sweet and exciting love game between Puffy, who has returned from studying abroad, and Gu Shang, a hardworking college student, after they fall in love at first sight at a party.
Details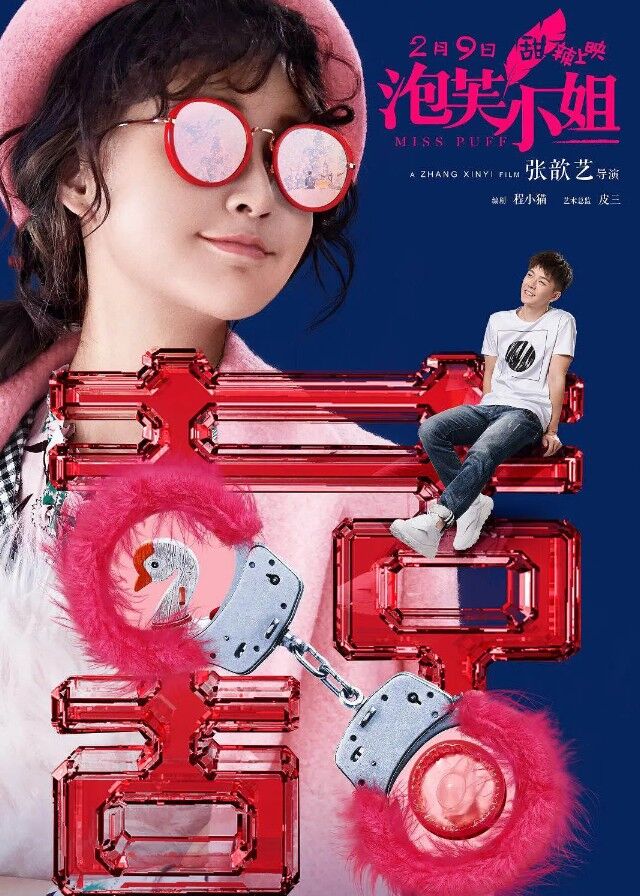 English Title: Miss Puff
Chinese Title: 泡芙小姐
Genre: Romance, Drama
Duration: 96 min.
Director: Zhang Xinyi
Writer: Cheng Xiaomao
Producer: Zhao Jun
Released Date: 2018-02-09
Broadcast Website: 优酷
Cast
Synopsis
Puff is a girl who grew up under her parents' doting. After returning from studying abroad, she met Gu Shang, a hardworking and thrifty college student, at a party with her girlfriends, and the two fell in love at first sight.
The adventurous and lovely Miss Puff and the obedient Mr. Gu quickly became a legal couple after a few brief encounters, embarking on a sincere and fun love adventure.
Reviews
You May Also Like
Related Posts