Kung Fu Yoga – Jackie Chan, Aarif Rahman, Lay Zhang
Kung Fu Yoga is a Sino-Indian kung fu comedy film directed by Tang Jili, starring Jackie Chan, Aarif Rahman, Lay Zhang, Disha Patani, Mu Qi Mi Ya, and Sonu Sood.
The film tells the story of an archaeologist who is drawn to a thousand-year-old map and goes on an adventure to find a "mysterious gem" between India and China.
Details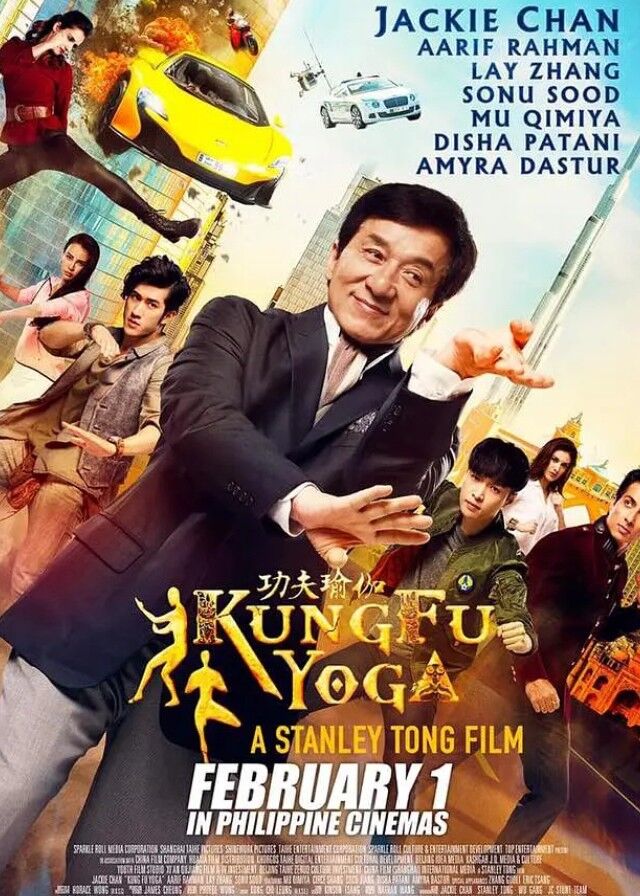 Cast
Synopsis
Jack, as an archaeologist, has spent many years without venturing out of the school, leaving the principal and students skeptical about his embellished history.
After a lecture, an Indian girl approaches Jack and captivates his attention with a millennium-old map closely related to the history lesson he just taught.
Consequently, Jack, along with his friend's son, Li Qiong, assistant Xiao Guang, and Norman, forms a "Treasure Hunt Squad" to embark on an adventure in search of the "Mysterious Gemstone."
They race cars with tycoons in Dubai, infiltrate a mysterious ice cave in the Kunlun Mountains, engage in a battle with wolves in India, and compete in a dance-off with Indian nobles.
Reviews
You May Also Like
Related Posts