Flaming Cloud – Hu Xianxu, Yao Chen
Flaming Cloud is a fantasy romantic film directed by Liu Siyi, starring Hu Xianxu, Yao Chen, Zhou Ye, Zhou Yiran, and Zheng Yunlong.
The story begins with a bet between a male and female heavenly god. An ordinary boy, Wang Sangui, is cursed with a strange curse: anything he kisses will instantly fall into a deep sleep. In order to break the curse, Sangui embarks on a journey to find true love.
Details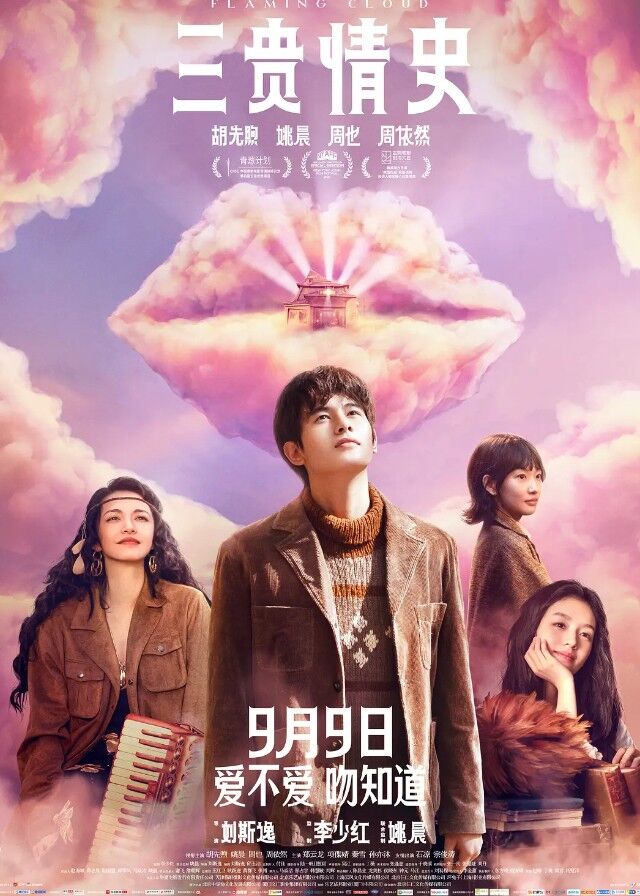 English Title: Flaming Cloud
Chinese Title: 三贵情史
Other Titles: 三贵情缘
Genre: Fantasy, Romance, Drama
Duration: 108 min.
Director: Liu Siyi
Writer: Liu Siyi, Qiu Jie
Released Date: 2023-09-09
Watch On: –
Cast
Synopsis
The earthly boy Wang Sangui was chosen by the celestial beings of the Heavenly Gods. The gods initiated a wager about the existence of "true love" and cast a special curse upon Sangui: anyone he kissed would immediately fall into a deep slumber unless it was true love's kiss.
When the residents discovered Sangui's curse, they began to see him as an outcast. To break the curse, Wang Sangui embarked on a lonely journey.
During his journey, he encountered three girls who would change his destiny: Yu Yu, Sister Xia, and Ting Ting. Together, they embarked on a series of adventurous and entertaining stories.
Reviews
Related Posts