Fall in Love at First Kiss – Darren Wang, Lin Yun
Fall in Love at First Kiss is a youth romantic film directed by Chen Yushan, starring Darren Wang and Lin Yun.
The film is based on Kaoru Tada's original manga "イタズラなKiss", which tells the school love story of a young girl, Yuan Xiangqin, who pursues a genius boy, Jiang Zhishu.
Details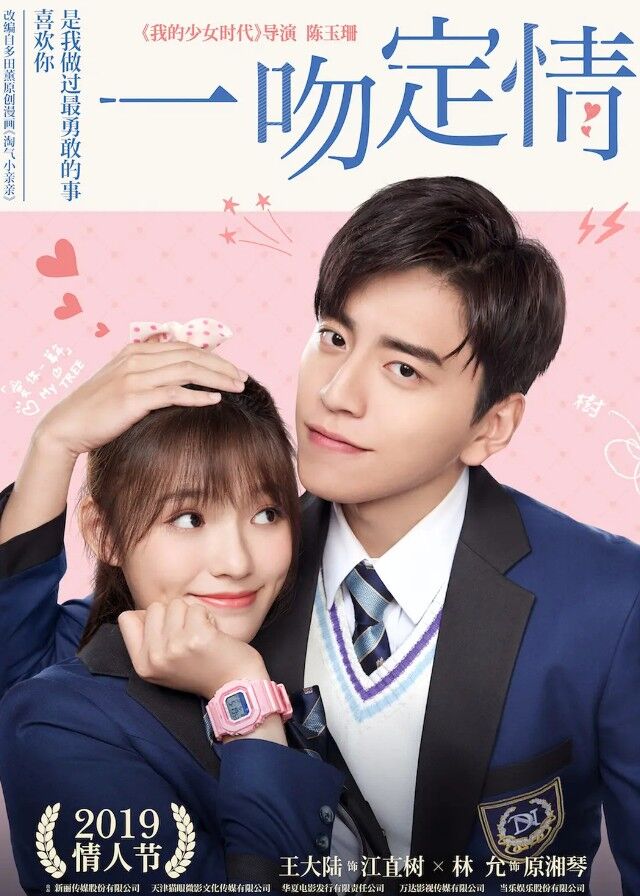 English Title: Fall in Love at First Kiss
Chinese Title: 一吻定情, 淘气小亲亲, 恶作剧之吻, 我的少女时代2
Genre: Youth, Romance, Comedy
Duration: 122 min.
Director: Chen Yushan
Writer: Zeng Yongting,, Huang Jirou
Product Company: NCM MEDIA
Released Date: 2019-02-14
Broadcast Website: 爱奇艺
Cast
Synopsis
Yuan Xiangqin developed feelings for the talented young boy Jiang Zhishu. Just when she was about to give up after her failed confession, her father unexpectedly moved them into Zhishu's house. Yuan Xiangqin not only cherished Zhishu as her precious sweetheart but also collected various merchandise related to him. She carefully preserved things he had used, personalized stickers made for him, and even framed them. Faced with someone she loved dearly, Yuan Xiangqin put all her efforts into it, being both foolishly serious and adorably silly. Zhishu, however, was not a perfect person. He would show his flaws in front of Xiangqin, and her presence broke his previously established rules. The affection between the two of them continued to grow, and their feelings for each other kept intensifying.
Reviews
You May Also Like
Related Posts