Faces in the Crowd – William Chan, Wang Qianyuan
Faces in the Crowd is a suspenseful action film directed by Gordon Chan, led by William Chan and Wang Qianyuan, co-starring Wang Longzheng and Wang Zixuan, with a special appearance by Yin Zheng.
The film tells the story of a spy war in the 1930s.
Details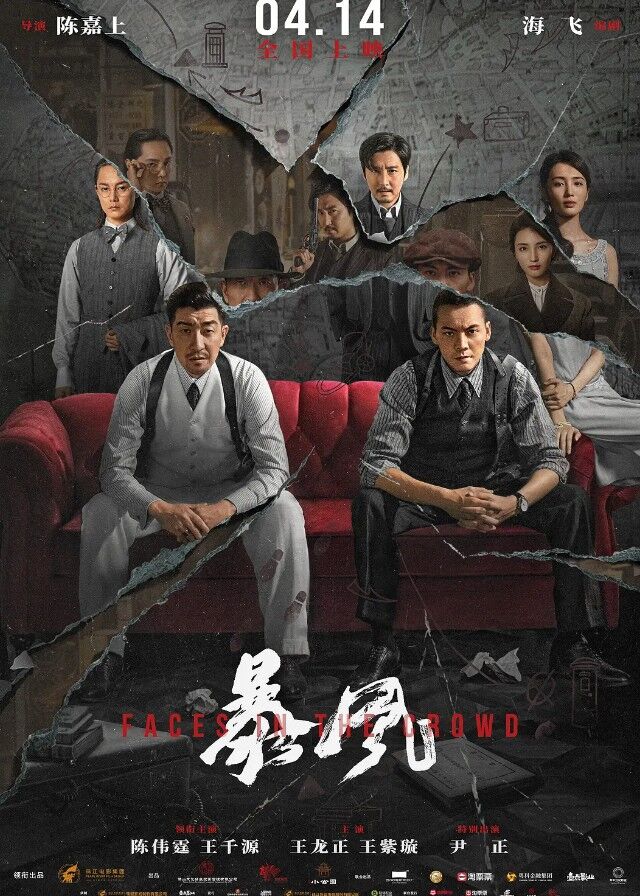 English Title: Faces in the Crowd
Chinese Title: 暴风
Genre: Suspense, Thriller, Action
Duration: 103 min.
Director: Gordon Chan
Writer: Hai Fei
Producer: Sun Jinhua, Liu Jiaqie, Yang Zesheng
Released Date: 2023-04-14
Boradcast Website: -
Cast
Synopsis
In the 1930s in Shantou, Wang Liwen accidentally reunited with his old friend Chen Jiadong while carrying out a mission.
The two brothers teamed up to investigate a secret mission, but the appearance of a mysterious person disrupted their original plan.
As the investigation deepened, the struggle between the two brothers became increasingly apparent.
A storm had arrived, and everyone in the vortex was trying their best to turn the game around.
Reviews
You May Also Like
Related Posts