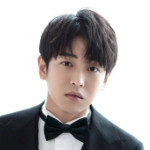 Peng Yuchang dramas, movies, and TV shows list contains the best TV series, films of Peng Yuchang and the ongoing and upcoming shows. The list will be updated continuously, bookmark this list to get the latest tv shows of Peng Yuchang.
Peng Yuchang Dramas List
2023-08-04

#1

Fantasy, Wuxia, Drama

Peng Yuchang, Neo Hou, Wang Yinglu

The ordinary teenager, Zhang Chulan, was unexpectedly drawn into an unprecedented world of "Outsiders" when his grandfather's corpse mysteriously disappeared. Facing sudden and relentless pursuit and the sudden intrusion of the mysterious girl, Feng Baobao, Zhang Chulan decided to no longer hide his own abilities. As he traced his grandfather's past, Zhang Chulan gradually integrated into the world of strange beings, and the mysteries of history gradually emerged. There seemed to be a shocking secret behind it all, and Feng Baobao's mysterious identity seemed to be the key to unlocking the mystery. Faced with a series of crises, the young outsiders came together and formed deep friendships and bonds. On this path of growth, each person is searching for their own path and values. A showdown between light and darkness is about to erupt...

2022-05-09

#2

Urban, Romance, Drama

Jiang Shuying, Liu Mintao, Peng Yuchang

Xu Jie, a female lawyer, is invited by Li Gongming, a partner of Ming Tang Law Firm as a trainee lawyer because of her emotional and career setbacks in her original city. Xu Jie's main task is to investigate the bribery case of another partner of the firm, Chen Wenguang and to make a fresh start in a new environment. Xu Jie is assigned to the legal aid department and becomes a colleague of Chen Ran, who is the daughter of Chen Manguang. Chen Ran has been secretly investigating since her father was imprisoned, and after Xu Jie comes to the firm, the two lawyers with different philosophies gradually get to know each other, and with the successful resolution of one entrusted case, they trust each other as confidants. As the investigation continues, Chen Ran discovers the real reason why Xu Jie come to the firm, and this workplace friendship seems to have turned into a conspiracy. As the law firm continues to experience accidents, they are bound together by fate. After redeeming each other, they join forces to find out the truth and finally learn the truth about the bribery case.

2020-09-24

#3

Youth, Comedy

Peng Yuchang, Zhang Jingyi, Leon Leong

The story takes place in a high school in the center of Chongqing during the millennium. It tells the growth story of a group of new-age teenagers who stumble and run with all their might during the millennium.

2019-07-22

#4

Youth, School, Sport

Peng Yuchang, Dong Li, Zhang Yijie

The rapid developments in the tennis sport of China have led to a tennis fervor in high school. The tennis team of Yuqing High School, with veteran coach Qi Na as head coach, has had many successes. It has also trained a lot of excellent tennis talents. However, in the current national tournament, Yuqing High School is facing the crisis of not being able to enter the national tournament. Lu Xia joins the team as a transfer student, and he is determined to become the best tennis player. After joining the team, he meets various tennis players and sees more possibilities. With the help of everyone, Lu Xia learns the true joy of competitive sports. In the process of playing in the national league, he feels the joy of team life and gets the strength from the group to lead the team towards the set goal, breaking through and pushing forward.

2019-06-05

#5

Youth, Fantasy, Romance

Li Yingying, Ding Yuxi, Jiang Yuan

Yun Xiaoxi is a talented design student whose life has hit rock bottom after being framed by her peers and the death of her mother. By chance, she receives a "regret pill" from a mysterious person to return to her university days. She changes her cowardly character and completely reverses her fate and succeeds in making a comeback.

2017-07-30

#6

Youth, Romance, Sport

Tan Songyun, Dylan Xiong

The college swimming league is about to start. The captains of the two sports universities, Qi Ruifeng and Ouyang Heng, will have a super duel. At the same time, Tang Yibai, a member of Nanyang Sports University, will also return to the field in this league after four years of hibernation. His best friend Qi Ruifeng, teammates, and coaches have high hopes for him. Tang Yibai will also do his best to pursue his dream again. Just before the competition, Tang Yibai meets Yun Duo, an intern reporter. She learns about Tang Yibai's past and dreams and encourages him without reservation and supports him in her righteousness. Yun Duo moved into a room rented by Tang Yibai's mother, but she and Yibai are unknown about this. After discovering each other's identities by chance, they contact more frequently and gradually develop a special feeling for each other. However, the intense training and preparation require Tang Yibai to make a choice between love and his dream. Tang Yibai eventually chooses to face all the difficulties and obstacles with Yun Duo. In the end, with the encouragement of Yun Duo and the help of his teammates and coaches, Tang Yibai finally achieved his dream results and went on to compete at a higher level.

2016-08-14

#7

Historical, Political, Wuxia

Zhu Jian, Zha Jie, Dylan Xiong

Jun Tian has been in the United States for 300 years and passed to Emperor Qikun. Although Qikun was the common king of the world, his control over the subordinate states was not as strong as before. The four most powerful states under the jurisdiction of Jun Tian are Tianquan, Tianxuan, Tianshu, and Tianji. Tianquan is located in the west, rich in goods and wealth, and was the first to become lords, relying on the danger of Mount Yuzhao, and rarely interacted with other countries. Tianshu, in the north, was rich in good horses and iron, and its people were good at mechanics and construction, so they annexed the small subordinate state of Kaiyang, which bordered it. In the southwest, Tianxuan, with strong horses and strong people, was active in opening up the territory after the new lord ascended to the throne. In the southeast, Tianji, who practiced witchcraft and emphasized farming, had already annexed another small subordinate state, Yu Heng, although he had not yet become a lord. In the year 329 of the Jun Tian dynasty, Tianxuan attacked the direct subordinate country Yaoguang which minted coins for the Jun Tian, Emperor Qikun was angry and sent troops to besiege Tianxuan, but on the eve of the war, he was assassinated, and the world has been in turmoil since then. The 4 vassal states were excited, Nansu Kingdom, which is unfamiliar to the world, was also waiting for the chance. Then, assassins chose their masters and collaborated for the name, for profit, for self, for love, for grace, for the righteousness of the country.

2015-12-13

#8

Historical, Romance, Comedy

Crystal Zhang, Sheng Yilun

Playboy Zhang Peng accidentally fell into the water to escape from his ex-girlfriends. After waking up, he found that he not only traveled through the millennium but also changed his sex to become the Crown Princess of the dynasty – Zhang Pengpeng. Zhang Peng, who has had numerous girlfriends, cannot accept this fact, but he cannot change it either. On the one hand, Zhang Pengpeng was drooling over the three thousand beauties in the prince's harem, but on the other hand, she had to learn how to manage herself in the harem. The most painful thing for her was that as the "Crown Princess", she had to please Crown Prince Qi Sheng. As a result, Zhang Pengpeng, who has a girl's body and a boy's heart, has to be caught in the struggle between the Crown Prince, the Ninth Prince, and Lord Zhao for the throne in order to protect herself. After all the struggles and love-hate entanglements, Zhang Pengpeng finally fell in love with Qi Sheng, and they gave up everything and retired to the mountains.
Peng Yuchang Movies List
TBA

#1

Suspense, Thriller, Drama

Peng Yuchang, Ding Yuxi

The talented boy Liu Quanlong and Chen Lun, who come from different backgrounds, met by chance and started a life exchange adventure. Their lives became mirrors of each other, and a game of fate began. Game Start!

2021-09-30

#2

Drama, Family

Wu Jing, Zhang Ziyi, Xu Zheng

The film consists of four units: "Ride the Wind", "Poem", "Duck Prophet" and "Youth Walk", which tells the story of the struggle of several generations of parents and representative groups of each period in the four different historical periods of revolution, construction, reform and opening up and information modernity, to carry on the spirit of the nation without forgetting the original intention.

2021-07-01

#3

Drama, War

Zhang Songwen, Tong Liya, Peng Yuchang

On April 26, 1927, 38 hours before the execution of Li Dazhao, the various forces of our party were still actively organizing rescue efforts for him, while the enemy was trying every means to torture him, but still without any progress. In this anxious moment, a young police officer entered the prison and attempted to inflict a new punishment on Mr. Shouchang. This event marked the beginning of the revolutionary memories of Mr. Shouchang's life.

2020-10-01

#4

Comedy, Drama

Ge You, Liu Mintao, Huang Bo

The Good People of Beijing Zhang Beijing's uncle is a "northern drifter" and has been working in Beijing for a long time. He usually does not have much contact with Zhang Beijing. The sudden visit brought Zhang Beijing the bad news that he had a thyroid tumor and could not afford to treat it, so he came to Zhang Beijing to borrow money. When Zhang Beijing has managed to save up some money to buy a car, his uncle's sudden visit puts him to the test of his family relationship. A UFO falls from the sky On a mid-autumn night, a mysterious UFO was spotted in the village of Afu in Qiannan, Guizhou, only 15 kilometers from the "Five-hundred-meter Aperture Spherical radio Telescope(FAST)", which instantly rocked the whole village, and the breaking news even alerted reporters from Beijing. Reporters Lao Tang and Xiao Qin from the program "Zai Jin Ke Xue" went deep into the village to investigate. Dong Kexue, a scientist, also joined the UFO investigation team back to his hometown. The village chief, Wang Shouzheng, and the businessman, Wang Chuqi, welcome the trio warmly, but in the course of the investigation, they seem to have their own intentions. The Last lesson The village of Wangxi was thrown into a frenzy when an international call comes in. All the villagers worked together to recreate a lesson from 1992 with reference to old photos, even simulating the pouring rain of that year. All the villagers of Wangxi Village took action, and the villagers went to great lengths to help Lao Fan solve the problem of recovering his memories. The road back to the homeland In Shaanxi's Mao Wusu Desert, a desert that was once devoid of grass, is now lush and green. The "sandy apples" dealer Qiao Shulin helped look for buyers for his hometown but was disliked by the e-commerce Yan Feiyan. They were forced to go back to their hometown together to attend their alma mater for a school celebration, with constant twists and turns and friction along the way. Magical Pen Ma Liang Born in a mountain village in the northeast, Ma Liang lamented that "many villages are old and the young people are gone" and hoped he could do something for his hometown. So he gave up going to a major art school and returned to his hometown, where he did a lot of good work. In order to keep Qiu Xia from discovering what had happened, so he worked with all the villagers to prevent it from being discovered by Qiu Xia.

2020-09-25

#5

Sport, Drama

Gong Li, Huang Bo, Wu Gang

In 1980, the Chinese women's volleyball team lost to the champion Jiangsu men's volleyball team in a training match. However, the hardships, perseverance, and never-give-up spirit of that generation of women's volleyball players have been vividly portrayed on the screen. In the 1981 World Cup final in Osaka, the Chinese team played against the Japanese team and won the first world championship for the three major ball games in China. The powerful and distinctive commentary by Song Shixiong instantly brought the audience back to that passionate and sunny era. In the 2008 Beijing Olympic group stage, the Chinese team played against the American team coached by Lang Ping at the time. The coach of the Chinese team stood on the sidelines, focused and smiling. The struggles experienced by Lang Ping and that generation of Chinese women's volleyball players were heart-wrenching. In 2013, Lang Ping officially returned to coach the Chinese women's volleyball team, leading them into a new historical phase. In the quarterfinals of the 2016 Rio Olympics, the Chinese team played against the host and top-ranked Brazilian team, eventually winning the gold medal.

2019-09-30

#6

Drama

Huang Bo, Zhang Yi, Wu Jing

The Eve On the eve of the founding of the People's Republic of China on October 1, 1949, Lin Zhiyuan, the designer and installer of the electric flagpole, fought against all odds to ensure that the flag was raised smoothly at the Founding Ceremony. The flag guard, Lao Fang, and thousands of other staff and people involved in the founding ceremony worked together to overcome one problem after another to ensure that the National Flag flew smoothly over Tiananmen Square. Encounter In 1964, due to the high-security density of the atomic bomb development work and the fact that colleagues did not know each other's names, Gao Yuan, a research worker on the defence science and technology front, did not contact his family for three years and later left his post due to illness. He met his former lover Fang Min by chance on a bus. In the middle of a love affair with the country and a love affair with a couple, that generation of researchers chose the former, and from then on there was only a meeting, not a reunion. Winner On 8 August 1984, the Chinese women's volleyball team won the 1984 Olympic Games in Los Angeles, winning three consecutive world championships. Meanwhile, in the shikumen alleyways of Shanghai, black and white televisions were placed in the middle of the alleyways. Neighbours gathered in layers to watch the exhilarating game, with the antennae on the roof occasionally requiring someone to manually find the signal. The cheers seemed to pierce the sky whenever the Chinese team scored. The Return On 1 July 1997, Hong Kong was returned to China. To ensure that the National Flag flies over Hong Kong, flag-raisers Zhu Tao trains hard, policewomen Lian Jie works hard to keep the peace, diplomat An Wenbin negotiates with the British for 16 rounds, and watch repairer Hua Ge makes sure that the Chinese and British delegates and policewomen's watches are precisely matched. They are Chinese diplomats, soldiers in the guard of honour, Hong Kong police officers and watchmakers, all with different identities, but they share a common wish - to raise the red flag of the Five Stars at 00:00 on July 1 on time. They are doing their best in their respective positions to ensure that Hong Kong's return to China is not missed by a single second. Hello Beijing Taxi driver Zhang Beijing accidentally wins a ticket to the opening ceremony of the Beijing Olympics. He is so pleased with himself that he starts to show off, but he doesn't expect to encounter a series of hilarious "storms" because of this ticket. After showing off for a while, he meets a Sichuan boy who is eating a saqima. The boy quietly offers Zhang Beijing 800 yuan in exchange for a ticket to the Olympic opening ceremony. Daylight Shooting Stars Homeless brothers Wo De Le and Ha Zha Bu's lives quietly change when they meet Lao Li, a retired director of the poverty alleviation office. Under Lao Li's kind guidance, they witness the successful landing of the Shenzhou 11 spacecraft and see the "Daylight Shooting Stars" in the grassland fable, which is a great shock and baptism to their hearts. Escort Lu Xiaoran, the best female pilot in the Chinese Air Force, is unexpectedly withdrawn from the parade formation as a replacement before the parade to commemorate the 70th anniversary of the victory in the war on 3 September 2015. When a fighter jet takes off, pointing at the sky, Lu Xiaoran, as the "reserve pilot", witnesses this glorious moment and fulfils her mission.

2019-09-12

#7

Youth, Comedy, Friendship

Peng Yuchang, Darren Wang, Wei Daxun

High school student Gao Yuan, who suddenly contracted muscular dystrophy, was informed by the doctor that his time was limited. Determined to fulfill one last wish before his death, he aspired to become a true man! Upon hearing this news, his two loyal friends, Xu Hao and Zhang Zhengyang, were determined to fight to the end, sparing no effort to fulfill their brother's final wish!

2019-09-12

#8

Comedy, Drama

Peng Yuchang, Darren Wang, Wei Daxun

To solve a difficult problem, best friends Xu Hao and Zhang Zhengyang teamed up to do something bad, scaring elementary school students, but were chased by police officers. They angered a female classmate and were slapped and doused with cold water. A group of unexpected uncles also created unexpected obstacles for the brothers' wish plan, with sudden inspections by their fathers and unexpected encounters with their teachers. The two sides continued to compete, and the conflict escalated. However, for the common goal, both sides decided to put out the fire, stop the fighting, and work together to do their best for the little wish. Although the three brothers encountered various funny situations along the way, they also gained support from others. The father of Gao Yuan was a solid support, helping the teenagers with their plans. Zhang Zhengyang's father was generous and provided financial support. Although Teacher Xia had principles, he was reasonable and let them off the hook at a critical moment. Everyone came up with their own tactics and helped Gao Yuan to achieve his little wish.

2019-07-26

#9

Youth, Drama, Fantasy

Neo Hou, Peng Yuchang, Gai Yuexi

Gaosilin, Zhang Ziyang, and Guo Sijia are three close friends who grew up together since childhood, despite their contrasting personalities. Due to a misunderstanding and one person's stubborn choice, a friend tragically died. However, to rectify the regret, the remaining two friends exhaust every effort to travel back in time in a desperate attempt to save their friend. Through a series of extraordinary time leaps, the three of them create unforgettable memories of their youth. Like most teenagers, they are impulsive, direct, and disregard the consequences, but when it comes to friendship, they are dedicated and courageous.

2018-08-17

#10

Fantasy, Comedy

Zhang Zifeng, Peng Yuchang, Zhao Jinmai

What does it feel like to have a mischievous and prankster brother with no sense of family? It feels like being fried or steamed. Shi Miao wishes that her brother, Shi Fen, would disappear completely every day, and even her precious birthday wish is "Take my brother away quickly." Unexpectedly, her wish comes true, and her brother becomes the older brother of her best friend, Miao Miao. While Shi Miao sympathizes with Miao Miao, she secretly revels in getting rid of the "big devil." As an only child now, Shi Miao feels that life is infinitely better, but she discovers that aside from spending time with his best friend Zhen Kaixin, laughing and playing pranks on her sister Miao Miao, Shi Fen also harbors unknown secrets.

2018-02-16

#11

Drama, Life

Peng Yuchang, Wang Yuwen

It all starts on a gloomy morning in a small place in Hebei, China. Wei Bu, a high school student, is scolded by his family; Grandpa Wang Jin is pressured by his children to move to a nursing home; Hooligan Yu Cheng sleeps with his friend's woman; and Huang Ling argues with her mother over toilet cleanliness at home. None of these four individuals are happy. Wei Bu accidentally pushes Yu Cheng's younger brother down the stairs. He also discovers that the girl he likes, Huang Ling, is involved with the school principal. When he tries to buy a ticket to escape to Manzhouli to see an elephant, he is cheated by a scalper. After a dispute with the scalper, he falls into the hands of Yu Cheng, the leader of a group of thugs. One of Yu Cheng's friends catches him having an affair with his own wife and commits suicide by jumping off a building. Yu Cheng decides to go to Manzhouli to escape the trouble. When he learns that Wei Bu also wants to go there to see the elephant, he plans to release him, but unexpected events occur. The principal's wife comes looking for trouble, and Huang Ling takes a weapon and beats the couple before running away. She then decides to follow her friend Wei Bu to Manzhouli. Grandpa Wang Jin becomes involved in the conflict between Wei Bu and Yu Cheng by chance, and, disappointed in his own children, takes his granddaughter to Manzhouli, where he had served in the army. Each of these characters dreams of escaping their current lives and going to Manzhouli, where they can see an elephant seated on the ground.

2017-07-20

#12

Youth, Romance

Xu Lu, Peng Yuchang

Chen Jing is a mischievous and bold girl, known as "Nervous" in Jianghu. As an eccentric figure in the music department, Chen Jing has poor popularity, except for her male best friend, You Zha, who is willing to support her unconditionally. Confident Chen Jing falls in love with the school heartthrob and senior, but unexpectedly becomes the target of his ridicule and mockery, sparking a major conflict between the two major departments on campus. In order to prove herself to her senior, Chen Jing teams up with mysterious individuals from the 502 dormitory to form a 2.5-dimensional band. They challenge authority, break stereotypes, and stage hilarious and exciting youthful stories.
Related Posts