An Elephant Sitting Still – Peng Yuchang, Wang Yuwen
An Elephant Sitting Still is a drama film directed by Hu Bo, starring Peng Yuchang, Wang Yuwen, Zhang Yu, and Li Congxi.
Based on Hu Bo's short story of the same name, the film tells the story of four underclass characters who find redemption in a small, underdeveloped city in Hebei.
Details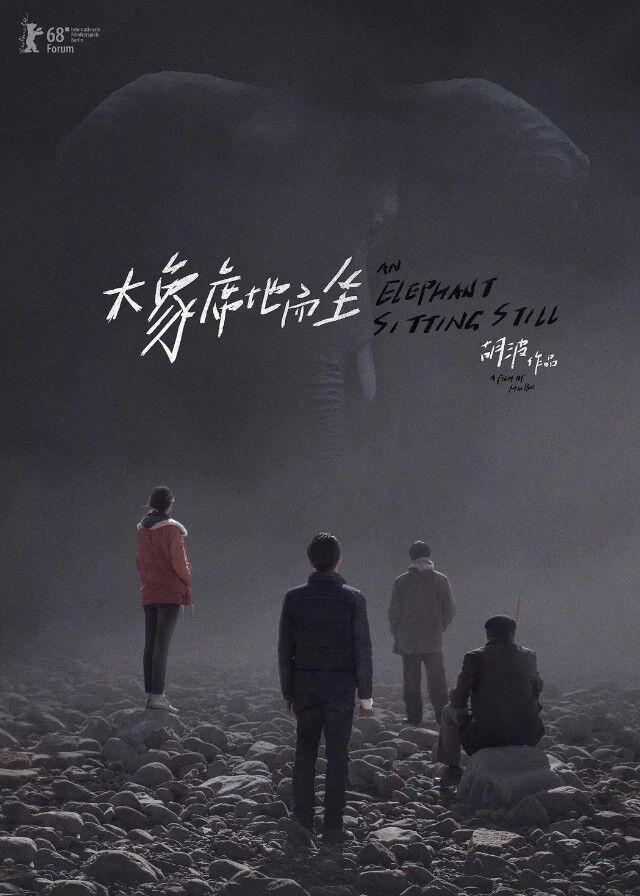 English Title: An Elephant Sitting Still
Chinese Title: 大象席地而坐
Genre: Drama, Life
Duration: 230 min.
Director: Hu Bo
Writer: Hu Bo
Producer: Liu Xuan, Wang Xiaoshuai
Released Date: 2018-02-16
Watch On: –
Cast
Synopsis
It all starts on a gloomy morning in a small place in Hebei, China. Wei Bu, a high school student, is scolded by his family; Grandpa Wang Jin is pressured by his children to move to a nursing home; Hooligan Yu Cheng sleeps with his friend's woman; and Huang Ling argues with her mother over toilet cleanliness at home. None of these four individuals are happy.
Wei Bu accidentally pushes Yu Cheng's younger brother down the stairs. He also discovers that the girl he likes, Huang Ling, is involved with the school principal. When he tries to buy a ticket to escape to Manzhouli to see an elephant, he is cheated by a scalper. After a dispute with the scalper, he falls into the hands of Yu Cheng, the leader of a group of thugs.
One of Yu Cheng's friends catches him having an affair with his own wife and commits suicide by jumping off a building. Yu Cheng decides to go to Manzhouli to escape the trouble. When he learns that Wei Bu also wants to go there to see the elephant, he plans to release him, but unexpected events occur.
The principal's wife comes looking for trouble, and Huang Ling takes a weapon and beats the couple before running away. She then decides to follow her friend Wei Bu to Manzhouli.
Grandpa Wang Jin becomes involved in the conflict between Wei Bu and Yu Cheng by chance, and, disappointed in his own children, takes his granddaughter to Manzhouli, where he had served in the army. Each of these characters dreams of escaping their current lives and going to Manzhouli, where they can see an elephant seated on the ground.
Reviews
Related Posts