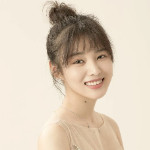 Sun Yali dramas, movies, and TV shows list contains the best TV series, films of Sun Yali and the ongoing and upcoming shows. The list will be updated continuously, bookmark this list to get the latest tv shows of Sun Yali.
Sun Yali Dramas List
TBA

#1

Historical, Suspense, Thriller

Hu Bingqing, Zhai Zilu, He Peng

The drama tells the story of Luo Shu, a female constable with a difficult fate, and Qi Menglin, a playboy who wants to travel the Jianghu. They solve strange cases and grow together in love.

2023-03-14

#2

Urban, Romance, Drama

Jing Boran, Tan Songyun

Gui Xiao and Lu Yanchen were each other's first love. After graduating from university, Lu Yanchen went to another city and became a special police officer, while Gui Xiao's family suffered a change, and their love affair ended in vain. Ten years later, they reunite and find that they can't repress their missing for each other and get close to each other again. But the news that Lu Yanchen's parents have arranged a marriage for him makes Gui Xiao unsettled, and Lu Yanchen makes a decisive choice. Gui Xiao realised that she is the only one in Lu Yanchen's heart, they renew their relationship and register their marriage. After the wedding, Lu Yanchen is injured during a mission and falls into a coma. Gui Xiao rushed to Lu Yanchen's side and gave birth to her daughter in the frontier city that Lu Yanchen had been guarding for ten years. The family is reunited and lives happily ever after.

2022-01-14

#3

Historical, Romance

Snow Kong, Yan Zidong

Si Yan is a famous beauty blogger who accidentally entered the VR system of the Chinese traditional style beauty game. The arrogant young lady is reduced to the bottom as a dressing maid. With her excellent beauty skills, complemented by her modern skills as an internet blogger, such as hotspot marketing and promotion, Si Yan wins the hearts of many ladies. Each style of makeup is not only a beautiful face, but also behind the makeup are the women's stories of sorrow and happiness. In the process, Si Yan would have liked to focus on the task without the intention of opening the love line. But she accidentally encountered many beautiful young male characters, which occurred a series of high-energy sweet pet romantic growth stories.

2021-12-15

#4

Historical, Wuxia

Zhang Ruoyun, Hu Jun, Teresa Li

Xu Fengnian, the son of the King of Northern Liang, has finally become a master under the earnest expectation of his father Xu Xiao. Although the road is long and obstructive, he still keeps going through the whole journey of sharpening his sword skills. Xu Fengnian travels all the way to fight for his mother's revenge. He is not only continuously improves his own martial arts training but also gathers many martial artists. He eventually becomes the King of Northern Liang. At the time of the invasion of the North Mang, Xu Fengnian returned to lead the army to fight against the North Mang. By the frame of the court, 300,000 Iron Riders of North Liang were mostly killed and wounded, but they still win the victory, Xu Fengnian finally left the Northen Liang palace and come back to Jiang Hu and live incognito.

2021-08-14

#5

Historical, Wuxia

Tony Yang, Bai Shu, Zhang Tianyang

During the Northern Song Dynasty, beggar clan leader Qiao Feng was accused of descendants of the Khitan, which was spurned by the Song martial artists. Qiao Feng goes around for proof, during which he befriends Dali Prince Duan Yu and monk Xu Zhu. Qiao Feng was repeatedly framed by traitors, mistakenly killed his confidante A Zhu. In order to save Ah Zhu's sister Ah Zi, he searched for a doctor in Liao, and finally broke with the Song martial arts world after becoming Liao Nan Yuan King. When Liao attacked the Song Dynasty, Xiao Feng was unwilling to let people die and eventually urged Liao and Song to make peace. Duan Yu is open-minded and cheerful, he tries to avoid the practice of martial arts but has repeatedly won miraculous martial arts. He has been in love with Mu Wanqing and Zhong Ling, but he is infatuated with Wang Yuyan who looks like a fairy. But Wang Yuyan only loves her cousin Murong Fu, three people fall into a tangled bitter love. Xu Zhu is pure in nature, received the guidance of a senior, has strong martial arts skills. Because of the kind-heartedness of the people, he has a strange relationship with Menggu, and became the emperor's son-in-law of the Western Xia. In the times of Song-Liao rivalry, a variety of Jianghu and emotional grudges are waiting for them to face, several people's different encounters, emotional entanglement together constitute a great righteousness, the heroic heroic ambition.

2021-07-26

#6

Urban, Romance

Yang Yang, Dilraba Dilmurat

After ten years, Qiao Jingjing's unexpected to reunite with her former high school classmate Yu Tu in a game, who had rejected her in high school. They have not seen each other for ten years since the first parting of the high school entrance exam. However, in fact, he can see her everywhere, in various news media, various large and small screens, even subway ads, bus stops. There is her figure everywhere. Qiao Jingjing was an ordinary girl during her student times. But after ten years, she transformed into a popular actress, and became the spokesperson of the game "Arena Of Valor" In order to restore the image of the spokesperson, she starts to practice her game skills. In such coincidence, on the online game re-encounters the game master Yu Tu, and invites him to be her game coach. Ten years later, she confesses her love to Yu Tu again, but she is rejected once again. During the period of being her game coach, the relationship between them becomes much closer and they get to know each other better. After losing her, Yu Tu realizes how important she is to him and decides to pursue her with a "love letter".

2020-11-03

#7

Historical, Romance, Political

Tiffany Tang, Shawn Dou, Charmaine Sheh

Xiao Yanyan is the third daughter of Prime Minister Xiao Siwen and the Grand Princess of Yan. As the youngest child in her family, she is not only loved by her father, but also doted by her eldest sister, Xiao Hunian, and her second sister, Wu Gu Li. So she always thinks, speaks, and acts boldly, never giving up on what she wants. She and Han Derang are in love with each other. However, the three sisters of the Xiao family are married to the three branches of the royal family. The eldest sister, Xiao Hunian, is married to the Taiping Lord, Yelu Yan Sa Ge, and the second sister, Wu Guli, is married to Yelu Xi Yin. Xiao Yanyan started her legendary life since her encounter with King Liao Jingzong, Yelu Xian.

2020-08-10

#8

Historical, Romance, Immortal

Yang Chaoyue, Xu Kaicheng, Fu Jing

The former genius of Qianyuan continent, Feng Wu, was tragically assassinated by her arch enemy, Zuo Qingluan, and lost her "phoenix blood". In order to save Feng Wu, her master, Mu Jiuzhou, exhausted his energy and fell into a deep sleep. Feng Wu became a normal girl overnight. But she started her second life with her wisdom, courage, and medical skills. She reunited with Jun Linyuan, the heir of the Junwu clan, to whom she had a marriage contract when she was young. Due to the slumber of Mu Jiuzhou, all the forces in the Qianyuan continent broke the peace, and the world that Mu Jiuzhou had painstakingly guarded faced a new crisis. After meeting again in an accident, Feng wU and Jun Linyuan had a lot of misunderstandings and faced various fancy challenges along the way. In the face of the complex situation of the various forces, the two young people grew up together and eventually overcame the villainous forces that were trying to bring the continent back into chaos, so that the residents in the continent can continue to live in peace and prosperity! In the process of growth and struggle, Feng Wu and Jun Linyuan befriended partners together, knew each other, and harvested love finally!

2020-04-07

#9

Historical, Romance, Political

Wang Kai, Jiang Shuying, Ren Min

This drama follows the life of Emperor Song Renzong, from his rise to the throne as a young man to his gradual control of the dynasty and devotion to the people, as well as his emotional choices behind the turbulent court. As a young man, Renzong ascended to the throne and took control of the world, but his mercy and love for the people put pressure on him. He feared the changes in the dynasty and feared the words of the people, and ruled the country like a scale, trying hard to keep the balance between the court and the people, The reign of Emperor Renzong was a period of economic and cultural prosperity, this was due to the fact that Emperor Renzong had always followed the kindness principle, and had encouraged freedom of speech. At the same time, however, he sacrificed almost all the possibilities of "capriciousness", putting his daughter, his wife, and his concubine, including himself, in an insurmountable "Lonely Castle", and leaving himself torn between the people of the country and the love of the emperor, between the concept of governing a state and the love of his family, between reason and emotion.
Related Posts