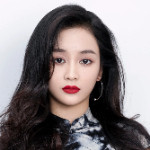 Wang Yifei dramas, movies, and TV shows list contains the best TV series, films of Wang Yifei and the ongoing and upcoming shows. The list will be updated continuously, bookmark this list to get the latest tv shows of Wang Yifei.
Wang Yifei Dramas List
TBA

#1

Historical, Romance, Suspense

Luo Yunxi, Song Yi

The Yuejiang County Prince suffers from face blindness due to a family change accident and develops a detailed control to identify people. The heroine is a female journeyman doctor with a strange transformation disorder that only the hero can recognize her. After they found out the truth, they investigated the case together and looked for a way to break the transformation.

2023-04-06

#2

Historical, Romance, Immortal

Luo Yunxi, Bai Lu

In order to save the world from the demon god Tantai Jin, Li Susu, the daughter of the head of the Hengyang Sect, takes a desperate step back in time to 500 years ago and disguises herself as Ye Xiwu, the youngest daughter of the Ye family, to stop Tantai Jin, the son of the kingdom of Jing, who was not yet completely corrupted by evil thoughts, from becoming a demon god. Unexpectedly, Tantai Jin is the husband of Ye Xiwu. They gradually develop a love affair, and eventually, Li Susu sacrifices herself to change the fate of Tantai Jin and the world. After losing the love of his life, Tantai Jin searched for 500 years for Li Susu's soul on the banks of the Youming River and was saved by an Immortal Sect when he is going to die. Since then, he has become a disciple of the Immortal Sect. He has changed his ways and met up with Li Susu. When they are reunited, Tantai Jin's demonic body still attracts criticism and covetousness, and the worlds are once again in danger. Faced with a cruel fate, Tantai Jin sets up a situation with his body. The two lovers are under a lot of misunderstandings, but finally their hearts are in sync. They turned the tide and prevented the crisis of extinction together.

2023-01-25

#3

Urban, Romance, Family

Yin Tao, Jasper Liu, Wang Yuanke

Kang Ziyou returned from her studies in the United States. After years of hard work, she joins her best friend Lin Qianyu's cosmetic medicine centre as a Sales Administration Executive. She is a capable person who has been able to improve the company's performance year after year. But in her life, she is a slovenly "idiot" who relies on her daughter, Kang Ni. Kang Ni, who was brought up by her grandmother, is good at household chores and has a deep interest in cooking and table setting, thus giving her mother an unparalleled variety of food life. After meeting her senior brother, her dating was interrupted several times by her mother, who needs to be taken care of, and is eager to live her own life, but has difficulty leaving her mother behind. A sudden ripple in the quiet but interesting life is stirred when a new medical aesthetician, Nie Yunze, arrives at the centre. Since then, the slovenly Kang Ziyou and the "cleanliness king" Nie Yunze have clashed at every turn, but have also grown closer. Meanwhile, Lin Qianyu's conjugal problems compel Kang Ziyu to work with his ex-husband's wife Meng Yushan to solve Lin Qianyu's family obstacles and help her best friend find her self-worth and get rid of her "undesirable "husband .

2022-01-20

#4

Romance, Suspense, Thriller

Jing Tian, Timmy Xu, Jing Chao

In the early twentieth century, Shanghai was under the rule of warlords and revolutionary thinking was on the rise. The Rong family was rich but unkind, committing many heinous crimes. In order to do justice, Feng Shizhen embarks on the road of revenge. She successfully goes undercover to the Rong family and becomes the tutor of Rong Jiashang. Then, a game that stirs up the fate of all the characters unfolds. However, as fate would have it, Feng Shizhen and her enemy Rong Jiashang, son of Rong Dingkun, grow to know and love each other through mutual temptation. When the old grudge of more than twenty years ago surfaced, these two lovers, who belonged to different parties, broke through layers of obstacles and joined forces to uncover the shocking truth, exposing Rong Dingkun's demonic façade to the world. In the end, sins are punished, the light of justice is restored, and Feng Shizhen and Rong Jiasheng have a love affair out of love but better than love. Under the baptism of revolutionary thinking, they finally embarked on the road of pursuing light and ideal together.

2021-09-09

#5

Historical, Romance, Fantasy

Cheng Xiao, Gu Jiacheng

It tells the story of Lu Qingqing, a scrappy girl with no spiritual power but full of vitality, and Nangong Yixin, an arrogant prince on the surface who is wise and warm-hearted.

2021-03-30

#6

Historical, Romance, Fantasy

Darren Chen, Zhang Yishang, Wang Yifei

During the Song Dynasty, Bao Longtu came to power on Kaifeng Prefecture, the new "Bao Qingtian". Duanmu Cui down to the world to set up a sect "fine flower flow", intended to stop the demons crossed the border. The fourth grade with a sword guard Zhan Yan, by the order of Bao Zheng, interchanged with Duanmu Cui. From then on, they worked together to solve cases and had a secret love affair in the end.

2020-01-22

#7

Fantasy, Romance, Historical

Dilraba Dilmurat, Vengo Gao

The Qingqiu empress Bai Fengjiu was saved by the Donghua emperor. She kept it in mind. To repay the kindness of Dong Hua, Bai Fengjiu went to the Tai Chen Palace as a palace maid for many years. After Dong Hua was locked into the lotus field of ten evils, Bai Fengjiu transformed into a fox to save Dong Hua. Since then, Bai Fengjiu accompanied Dong Hua as a fox and learned that Dong Hua will marry Ji Heng, Bai Fengjiu was sad and left. Later, Dong Hua went to the mortal world to experience the disaster, Fengjiu also followed him. In the valley of Fanyin, Fengjiu fell into the dream world of A Lanruo and experienced the past of A Lanruo and Shen Ye again. Dong Hua saved Fengjiu in the identity of Xi Ze. In the battle with the evil Miao Luo, they overcame the evil. Eventually, Dong Hua and Bai Fengjiu got together with a happy ending.

2019-12-06

#8

Historical, Wuxia, Romance

Li Xian, Li Yitong, Liu Yijun

In the year of chaos, people from all countries are pursuing martial arts. Ding Ning, who is suffering from a stubborn disease in the wine store of Feng Ming Wu Tong Luo, has become the most famous person in Jianghu because of a series of genius moves in martial arts. Disguised as his aunt. Zhangsun Qianxue feels this teenager is like Liang Jingmeng, the head of the Ba Shan sword she has adored for years. From the Lushan alliance to the Minshan sword meeting, the friendship between Ding Ning and Crown Prince Yuan Zichu and the senior brothers of the Bai Yang Cave grows deeper and deeper, and he gradually grows into the leader of the youngsters. Lord Heng Yuan Wu and Queen Ye Zhen begin to feel uneasy, and the truth of their betrayal of Liang Jingmeng and the Ba Shan Sword Field is gradually uncovered, and a duel is ready to start. At this time, the country is facing an unprecedented crisis, in front of the national disaster, life become so insignificant. Time has complicated the original simple hatred, parting and suffering make Ding Ning more and more stable. This time, he does not want to restart.

2018-08-02

#9

Historical, Fantasy, Romance

Yang Zi, Deng Lun

Jin Mi, the daughter of the flower god, was forced to abandon her feeling for love because of "Yundan". When she met her true love, Xu Feng, the son of the heavenly emperor, she did not know what love was. At the same time, Xufeng's eldest brother, Run Yu, also gradely fell in love with Jin Mi. But due to the hatred and possessiveness blinded the heart, he eventually went astray. When Jin Mi stabbed Xu Feng because of a misunderstanding, she finally spit out the "Yundan" to break through the perception of love. In order to get back her love, Jin Mi must resolve the misunderstanding with Xu Feng and save Xu Feng who has fallen into the devil world because of love and hate. In the middle of the battle between the devil and heaven, Jin Mi blocked between Xu Feng and Run Yu to prevent a disaster, but her soul transformed into a tear in Xu Feng's eyes. Xu Feng painstakingly looked for her but had no result, When he was thinking about Jin Mi and tearing, Jin Mi was reborn at this time, and finally retired from the world with Xu Feng.

2017-01-02

#10

Urban, Romance, Comedy

Dilraba Dilmurat, Sheng Yilun

Bai Haoyu returned to Binjiang City after studying abroad and wanted to meet his childhood friend Huizhen. Huizhen was beautiful when she was a child, but became ordinary when she grew up. In order not to disappoint Haoyu, Huizhen asked her best friend Xia Qiao to meet Haoyu instead of her. Bai Haoyu did not find that Xia Qiao was a fake. When Huizhen went to work at the magazine, she discovered that her boss was Bai Haoyu. Bai Haoyu was very strict with work that Huizhen was also reproached for this. Lin Yimu, a reporter, teased Huizhen on the surface but secretly helped her. When Bai Haoyu got along with Xia Qiao, he realized that Xia Qiao was far from the Huizhen he remembered. Huizhen gradually overcame her shortcomings at work and grew up slowly. Bai Haoyu noticed that Huizhen in the company was closer to the Huizhen in his memory. After discovering the truth that Xia Qiao was not Huizhen, Bai Haoyu returned to the real Huizhen. Lin Yimu also started to pursue Huizhen at this time, competing with Bai Haoyu. When the magazine suffered from a sales crisis, Lin Yimu took the initiative to let Bai Haoyu interview him, who turned out to be a very famous writer. He just came to the office to experience life. Huizhen draw her work experience as a cartoon and published it on the internet, which triggered a hit craze. In the end, Huizhen and Haoyu are finally getting together.
Wang Yifei Movies List
2019-11-07

#1

Historical, Fantasy, Drama

Yu Bin, Zheng Fanxing

Near Mount Qishan, there is a city called Fufeng City, once known as the "City That Never Sleeps." Long ago, this city was adorned with vibrant lanterns, making the night as bright as day. However, it is now shrouded in darkness and haunted by the legend of "lighting kills." The protagonist, Wen Ning, arrives in Fufeng City and immediately notices many anomalies. The entire city is filled with the elderly and infirm, presenting a desolate and dilapidated scene. As night falls, Wen Ning deliberately lights a lantern, attracting ghostly figures. Just as he is about to capture one of them, a blue sword light strikes, allowing the shadowy figure to escape. Wen Ning raises his eyes and sees a familiar figure rushing in from the gate—it is his old acquaintance, Lan Sizhui of the Lan clan. Together, Wen Ning and Lan Sizhui join forces and, through relentless efforts, unravel the mysteries, apprehend the mastermind behind the scenes, and bring peace to the people once again.
Related Posts