Chinese Boy Idol Group WayV's wonderful stage attracts great response from Southeast Asia!
Recently, WayV successfully held a global online concert "WayV-Beyond the Vision" amidst the cheers of the public, which received media attention from all over Southeast Asia.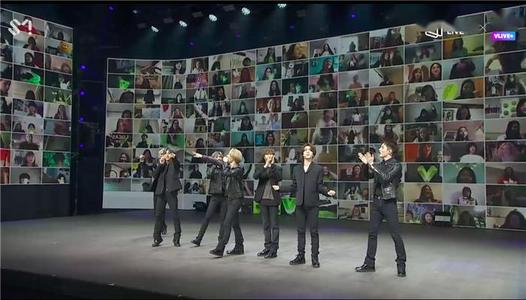 The "WayV-Beyond the Vision" concert, which was broadcast live on NAVER V LIVE for about 2 hours on the 3rd of this month, captivated fans around the world with its unique performance and the perfect combination of AR technology, stage effects, and interactive communication.
The show immediately hit the NO.1 on Twitter in real-time after the show began, and generated buzz around the world in Asia, North America, and Europe, once again proving that the title of "Best Global Popularity Idol in China" is true.
China's media, and major media from Thailand, Indonesia, Vietnam, and other parts of Southeast Asia, covered the performance and conveyed the news of the success of "WayV-Beyond the Vision" and their expectations for the future activities of WayV.
Vietnam's famous online news website "Kenh 14" described the online concert as "a high-quality concert", saying that the experience is new and high quality enough to satisfy the audience. "Sanook", a major Thai website, described it as "a concert that conveys variety and joy," and said that "the energy and sincerity of WayV's performance is the reason for fans to look forward to the concert," and WayV'S first global online concert has attracted widespread attention.
In particular, "Billboard Indonesia" said, "The 'WayV-Beyond the Vision' concert will give fans a break from the epidemic and is a new blueprint with AR technology. Conveying that the popularity of the WayV concert has attracted the attention of fans in Indonesia and around the world.
On the day of the show, the group revealed plans for their first regular album to fans.
To Know more information about WayV and CPOP, Pls visit our website: CPOP HOME
Related Posts