NCT & WayV Lucas Wong Was Involved In The Dating Controversy With Girlfriends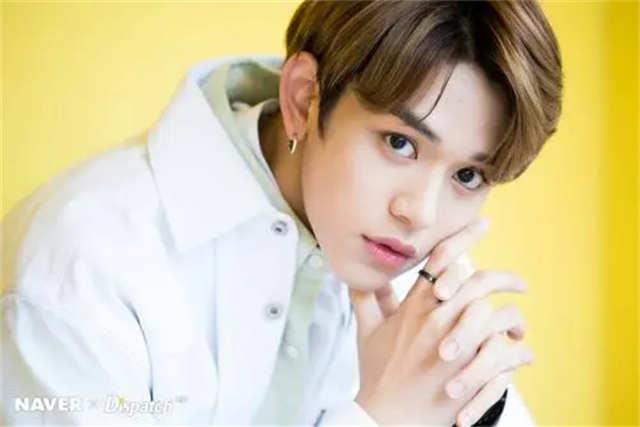 On the 25th, NCT & WayV member Lucas Wong Yuk Hei released a handwritten letter apologizing that he is truly sorry to the fans who have been supporting and caring about him, sorry to disappoint them, and he announced to interrupt all activities.
After the news of his apology came to light, many netizens heated discussed. His apology was clearly not accepted, with netizens calling for Lucas Wong to get out of the entertainment industry.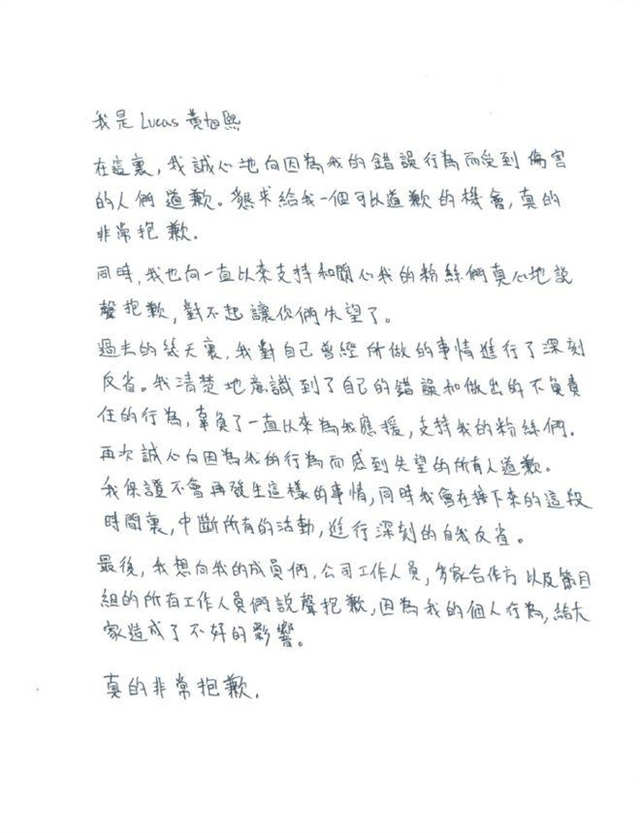 Incident Review
On August 23, a Korean female fan posted an article revealing that she and Lucas Wong Yuk Hei were in a relationship and they were dating from 2019 to July 2021. During the three years of the relationship, they broke up and got back together several times.
The girlfriend said it was always she who spend money, buying various gifts for her boyfriend Lucas. At the beginning, Lucas Wong was very thankful for her, but latter, he asked for much and much, even a car and house.
The girl has been suffering from "torture" because she is in love with him. In recent years, Lucas Wong's career in China has gradually taken off, and he began to use cold violence against the girl, and also humiliated her, "You are as annoying as a fan", causing her to suffer from depression.
Until a month ago, they broke off contact completely, Lucas Wong said he would Sue the girl. Therefore, the girl could not bear to be abandoned like this and chose to publicize their relationship and accuse him.
After this exposure was revealed, a number of Chinese girlfriends of his also came forward to expose Lucas Wong and their private romantic relationship. He even did not do any security measures to have sex with female fans.
Lucas Wong Profile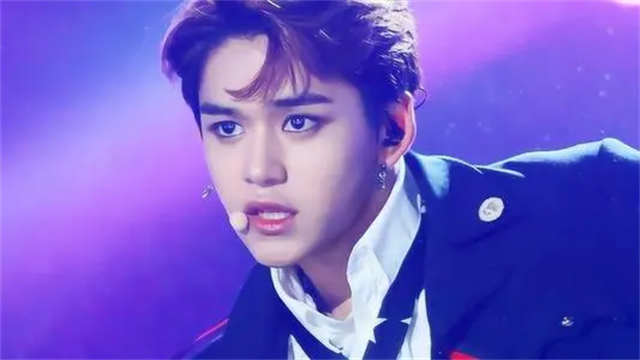 Lucas Wong was born in Hong Kong in 1999 and is of mixed Chinese and Thai descent. He was selected by S.M. as a trainee because of his outstanding appearance and made his official debut with the group NCT in 2018 under the stage name Lucas.
He made his official debut in China in 2019 with the group WayV. He then joined the famous variety show "Keep Running" and became a regular guest host.
His humorous and funny performance as well as his handsome dance moves made his popularity rise quickly in China, and his fans soon exceeded 5 million, becoming the familiar "big-eyes brother".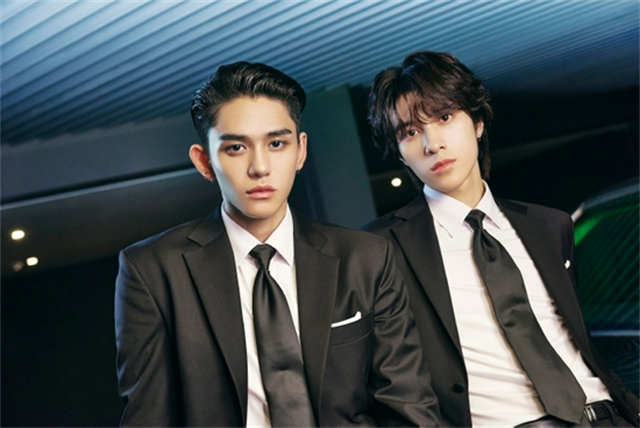 On August 25, Lucas Wong Yuk Hei and Hendery, another member of WayV, will release a new song of "Jalapeño". According to the exclusive news from Korean media Spotvnews, the public stage of the new song that was expected on the 26th was canceled due to Lucas' sudden personal life controversy, and the live stream on the 25th schedule to communicate with fans today was also canceled.