The Monkey King 2 – Aaron Kwok, Gong Li, Feng Shaofeng
The Monkey King 2 is a 3D action fantasy film directed by Pou-Soi Cheang, starring Aaron Kwok, Gong Li, Feng Shaofeng, Xiao Shenyang and Luo Ziyi.
The film focuses on the story of Master and Disciples, the four of them fighting the Bai Gu Jing on their way to get scriptures in the Western Paradise.
Details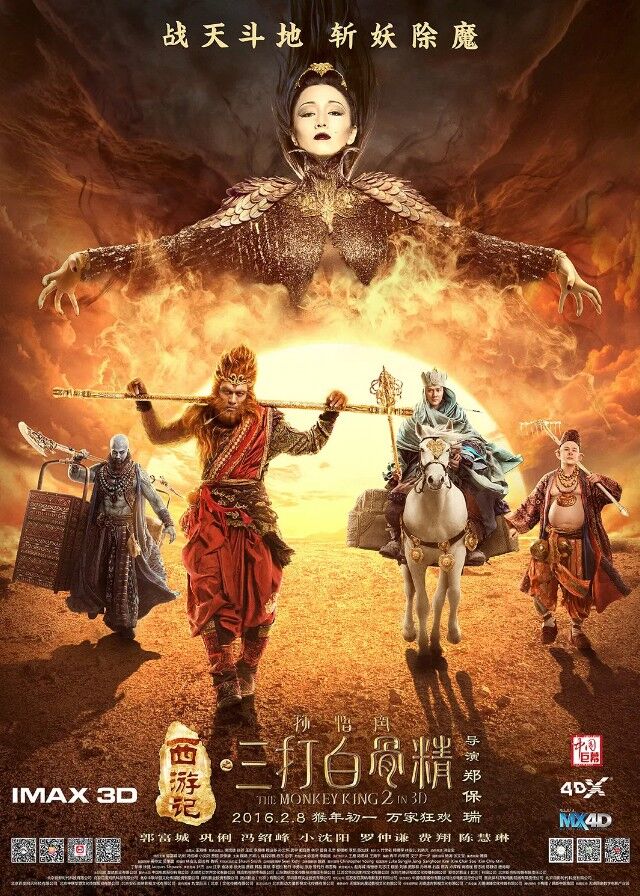 English Title: The Monkey King 2
Chinese Title: 西游记之孙悟空三打白骨精
Genre: Action, Fantasy, Comedy
Duration: 120 min.
Director: Pou-Soi Cheang
Writer: Ran Ping, Ran Jianan, Wen Ning
Producer: Liu Xiaoguang
Released Date: 2016-02-08
Broadcast Website: tubi, YouTube, Prime Video
Cast
Synopsis
On their journey to the West, the master and his disciples encountered a trap set by the White Bone Demon in an attempt to capture Tang Sanzang. However, Sun Wukong saw through the plot and thwarted the demon's plans repeatedly. Unfortunately, Tang Sanzang misunderstood Sun Wukong's actions as wanton killing and expelled him from the group. Taking advantage of this opportunity, the White Bone Demon seized Tang Sanzang and abducted him. Upon hearing the news, Sun Wukong rushed to rescue him and completely defeated the White Bone Demon. The master and disciple reconciled their differences and continued on their journey together.
Reviews
You May Also Like
Related Posts