Bonbon Girls 303 Released The Mini-Album "The Law of Bonbon Girls", How many copies will be sold?
On August 11, Bonbon Girls 303 released their debut EP "The Law of Bonbon Girls"(硬糖定律) with the song "BONBON GIRLS" and a 7 member's version of "You Are Everything To Me". They are the Bonbon Girls, hard on the outside, sweet on the inside, with the confidence and courage to compete with the world, but also with the personality and beauty that is exclusive to girls. "Hard but not too hard, sweet but not too sweet", this mini-album is a new beginning belonging to Bonbon Girls 303.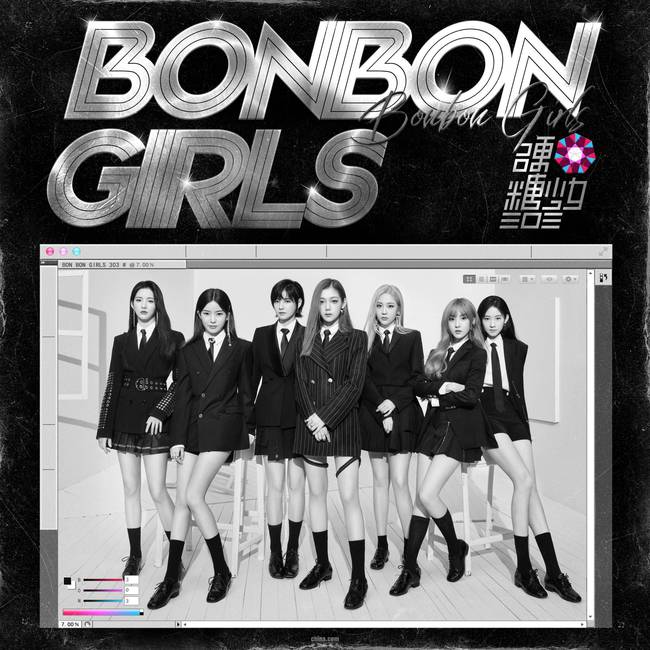 The song "BONBON GIRLS" is the hardest debut single by Bonbon Girls 303, and it's a cool and sweet sounding single. As the opening track of Bonbon Girl's debut album "The Law of Bonbon Girls", the song can be treated as the official musical declaration of the seven girls after their debut: Hard and Sweet, they want to "Be BONBON GIRLS That Shines Forever". "BONBON GIRLS" refers to their unique sense of girlhood, and underneath the seemingly sweet appearance lies the power of the girls' inner determination to grow.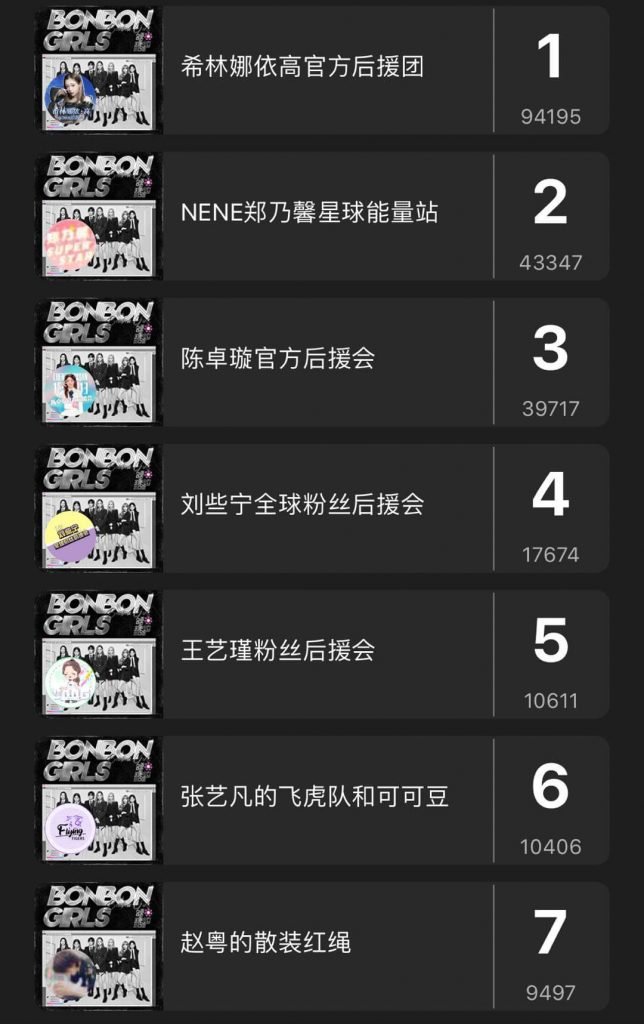 The mini-album cost 10 RMB per copy, and it exceeded 100,000 copies in one minute and reached the gold record, three hours later, it exceeded the 2 million RMB and sold 233,995 copies, it is estimated that the debut EP will be able to break the 10 million RMB mark. The current power ranking of each member's album: Xilinnayi Gao #1, NENE #2, Chen Zhuoxuan #3, and then Liu xieining, Zhang Yifan, Zhao Yue, Wang Yijin.
It is surprising that Zhao Yue and Wang Yijin actually ranked so far behind, in the finals they are ranked #2 and #3. It is estimated that the two members' fans have their own plans. The current power compared with the Xilinnayi Gao, it is too far behind.
It has been announced that the music video for the song and the remaining three singles from the EP will be released soon, and the seven girls are looking forward to more works.
Related Posts