Outcast – Hayden Christensen, Nicolas Cage, Liu Yifei
Outcast is a costume war action film directed by Nick Powell, starring Hayden Christensen, Nicolas Cage, Liu Yifei, Andy On, Summer, and Su Jiahang.
The film tells the story of Jacob and Galan, warriors fleeing to the East during the Crusades, who encounter Princess Lian and young Prince Zhao, who are being hunted by their usurping royal brother.
Details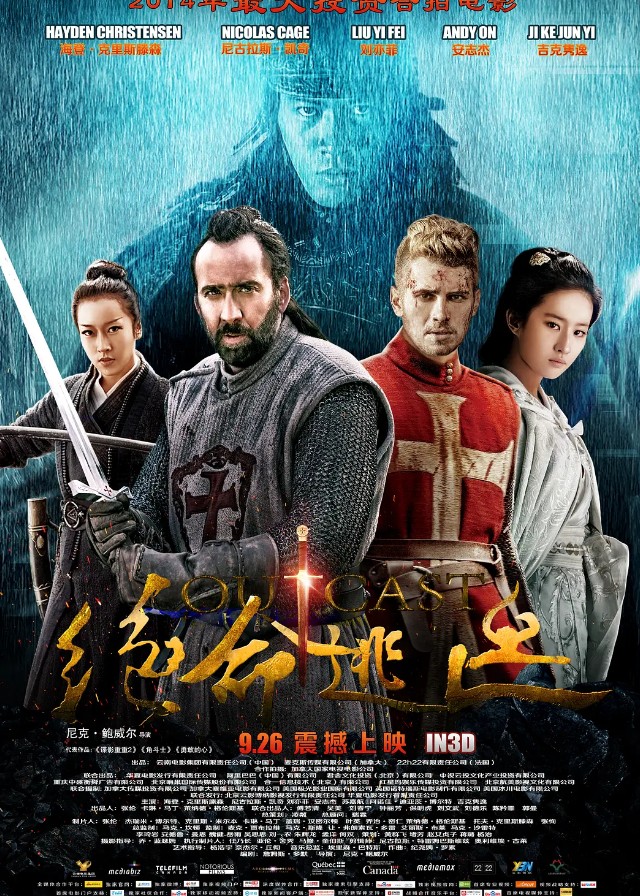 English Title: Outcast
Chinese Title: 白幽灵传奇之绝命逃亡
Genre: Action, War
Duration: 99 min.
Director: Nick Powell
Released Date: 2015-04-03
Broadcast Website: YouTube
Cast
Synopsis
Jacob, a British knight who suffered from the horrors of war, fled to the other end of the world in the East to escape the painful memories of the Crusades. However, when he agreed to protect the royal siblings Lian and Zhao, he found himself caught up in a new wave of violence in a distant land.
Lian's elder brother, Xing, was a cruel man who seized the throne from his younger brother, Zhao, and put the entire kingdom in peril.
In order to restore peace to the land, Jacob escorted the hunted siblings on a perilous journey. With the help of Galen, a bandit-turned-ally, they faced not only the dangerous pursuit of soldiers but also the most skilled swordsman in the kingdom, Xing.
Reviews
You May Also Like
Related Posts