Night Peacock – Liu Yifei, Liu Ye, Yu Shaoqun, Leon Lai
Night Peacock is a romantic film directed by Dai Sijie, starring Liu Yifei, Liu Ye, Yu Shaoqun, and Leon Lai.
The film tells the story of Elsa, a Chinese-French flutist, who travels from Paris to Chengdu, where she has several encounters and the resulting emotional entanglements.
Details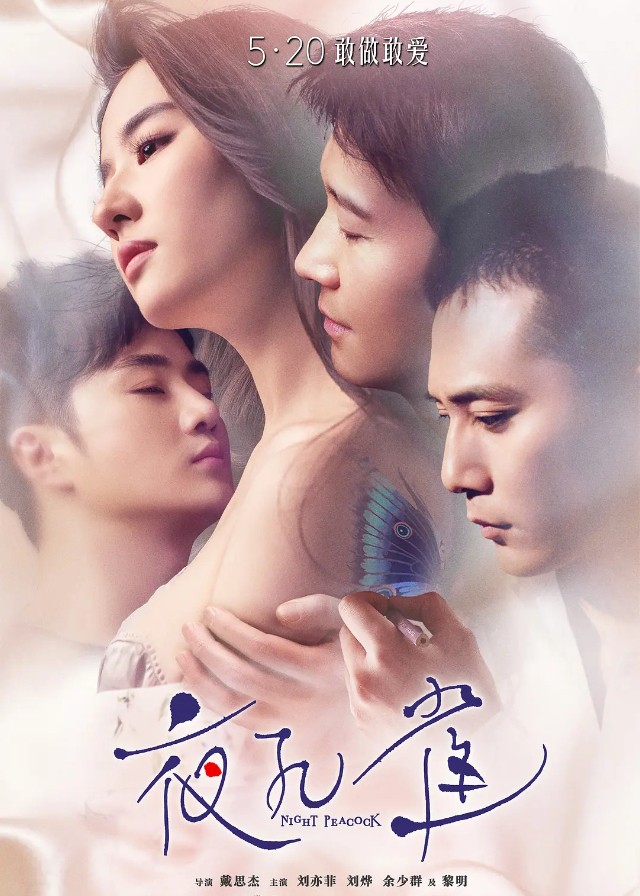 Cast
Synopsis
Elsa first fell in love with silk researcher and flute master Ma Rong in Chengdu, and later developed feelings with tattoo artist Jianmin in Paris.
Ma Rong provided her with a sense of belonging in life, while Jianmin tattooed a night peacock on her body, leaving an unforgettable imprint.
The former found a type of silk that met his ideals - the Night Peacock, while the latter forever marked the butterfly-turned Night Peacock on Elsa's skin.
Reviews
You May Also Like
Related Posts