Love the Way You Are – Song Weilong, Vivian Sung
Love the Way You Are is a youth romantic film directed by Zhou Tong and Dai Mengying, starring Vivian Sung, Song Weilong, Lin Yanrou and Huang Junjie.
The film is based on the novel "Bei Da Cha Sheng/北大差生" written by authorPo Po, which tells the story of a young girl, Zhou Linlin, and a small-town scholar, Fang Yu, who have been together since they were young.
Details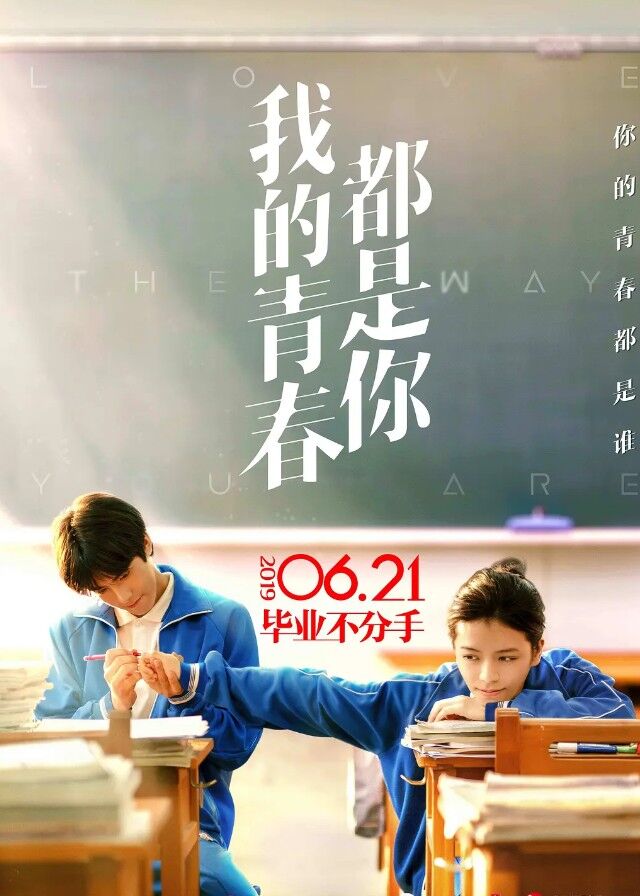 English Title: Love the Way You Are
Chinese Title: 我的青春都是你
Genre: Youth, Romance, Drama
Duration: 92 min.
Director: Zhou Tong, Dai Mengying
Writer: Zhou Tong, Dai Mengying
Producer: Chi Zhiping, Feng Kai
Released Date: 2019-06-21
Broadcast Website: 唐阁影院 Tag Theatre, 剧盒—独播剧场 Drama Box Exclusive
Cast
Synopsis
Zhou Linlin performed exceptionally well in the college entrance examination and entered Dongfang University. Alongside her, the top science student in the school, Fang Yuke, also entered the prestigious institution. While Lang has affection, the concubine has no intention, Fang Yuke has actually been fond of Zhou Linlin since kindergarten. Life is but a fleeting moment, and their childhood encounter has planted the seeds of a long-lasting secret love!
However, Fang Yuke, the handsome center of attention, is accompanied by Ru Ting, a girl who is considered a heavenly beauty. Ru Ting has never liked Zhou Linlin since childhood.
On the other hand, Zhou Linlin has a secret admiration for Xiao Xi, a popular figure on campus who is also close to Fang Yuke. The emotional entanglement among these four individuals unfolds a youth romantic comedy on campus.
Reviews
You May Also Like
Related Posts