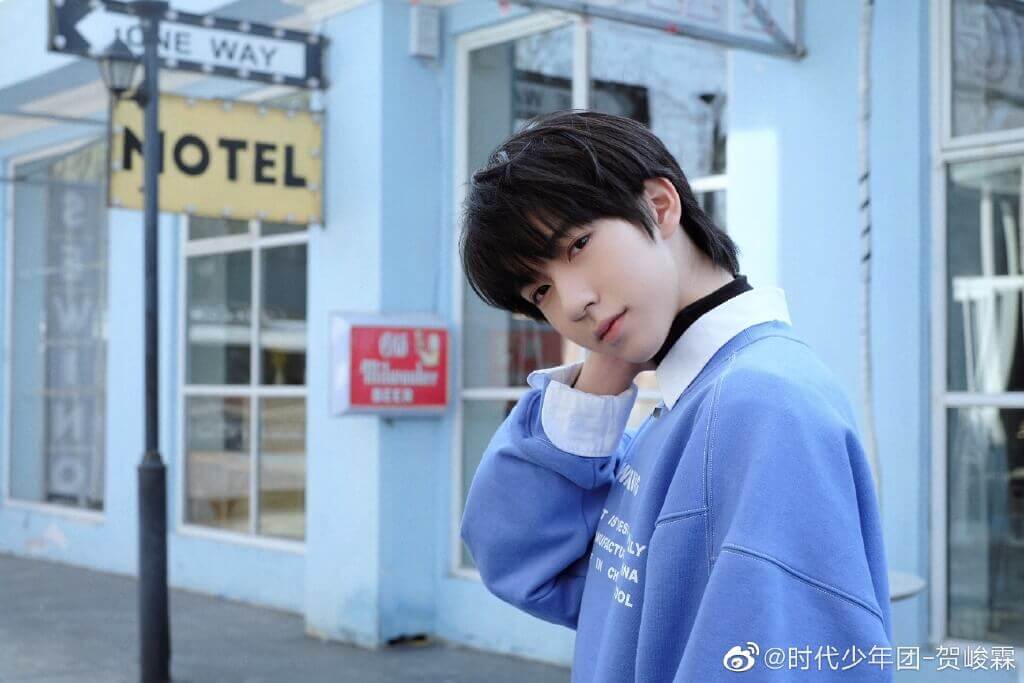 He Junlin, born on June 15, 2004, in Chengdu, Sichuan, is a Chinese singer, actor, and member of TNT. He is under Time Fengjun Entertainment.
Basic Info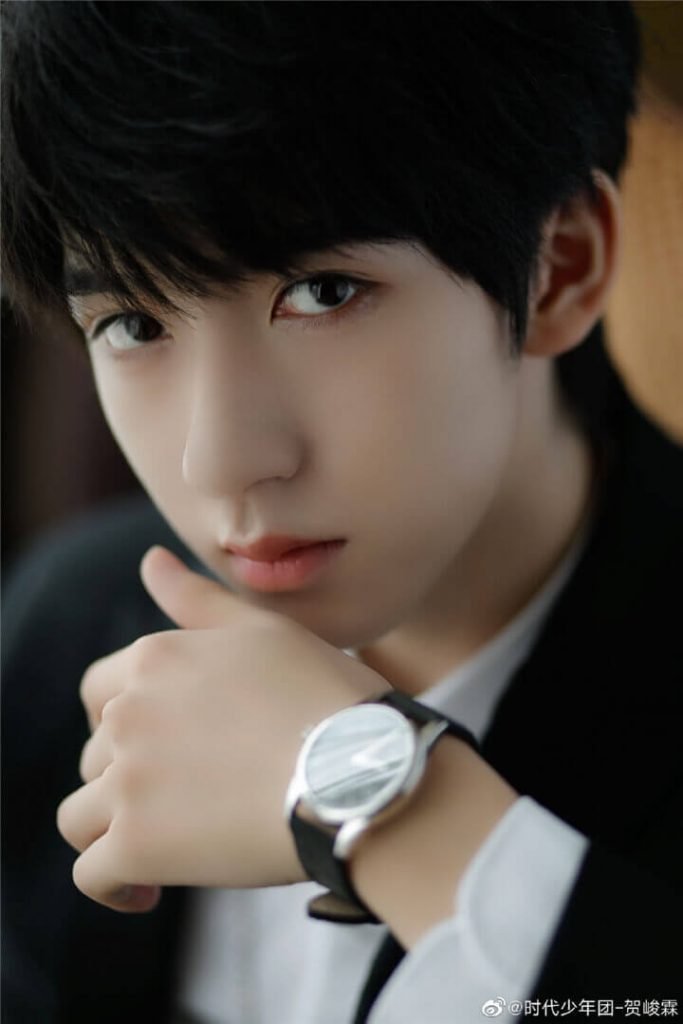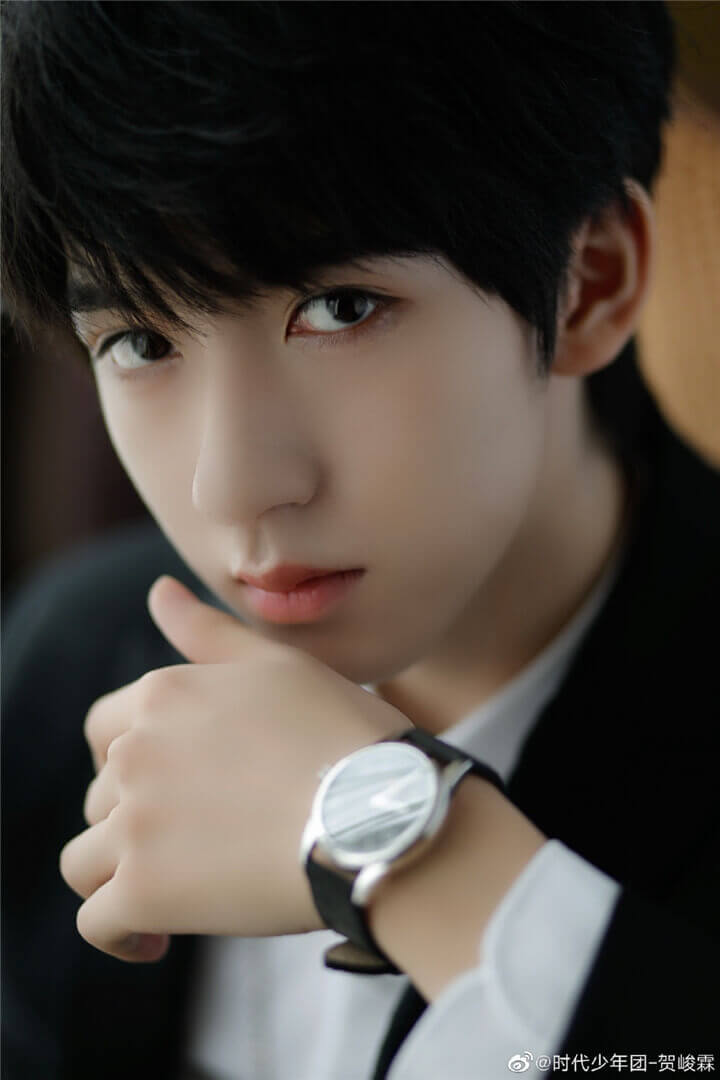 Stage Name: He Junlin
Birth Name: He Junlin(贺峻霖)
Nickname: Xiao Lindang, He Er, Teacher He
Birthday: 2004.6.15
Talents: Dance, Rap, Piano, MC
Place of Birth: Chengdu, Sichuan, China
Zodiac Sign: Gemini
Height: 176cm
Weight: 50kg
Fandom's name: Deep Sea
Fandom Color: #ADD5A2Laser
Fanchant: pò jú ér chū hè jun4 lín, wèi lái děng nǐ hè jun4 lín(破局而出贺峻霖,未来等你贺峻霖)
Weibo: 时代少年团-贺峻霖
Facts
Junlin can play Clarinet.
He likes to eat meat.
He will eat Japanese food when he is alone.
Junlin likes to play football, and his favorite football player is Angel Di Maria.
His favorite football team is FC Bayern Munchen.
He likes to drink mineral water.
He doesn't like the green onion.
Junlin likes sweet food very much.
He is afraid of dark and ghost.
He likes to travel by flight.
His favorite film is "Unexpectedness"(万万没想到)
He likes to travel to different places for food.
He thinks his charming point is his leg.
His favorite fruits are Orange, Dragon Fruit, and Banana.
He likes Black than White.
He likes Ferris Wheel in the amusement park.
He owned rabbit, hedgehog, and hamster.
Junlin likes rabbits very much, so he got a name Rabbit Linlin.
He is a left-hander.
He doesn't talk much when he's angry or sad.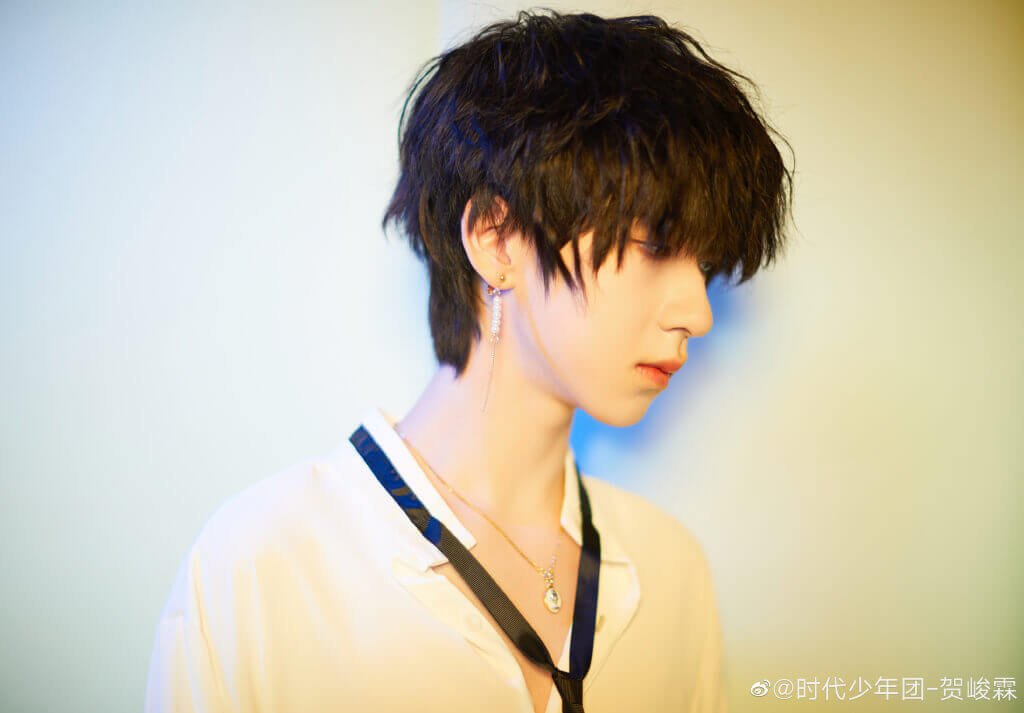 Career
In 2015, he joined the TF family's Chengdu branch as a trainee.
In October 2016, he starred in TF Family's self-produced mini-drama "21 Days With Cat"(和喵星人的21天) as He Junxiu.
On March 28, 2017, he participated in Hunan TV's "Day Day Up"(天天向上) recording. On November 11, he appeared on "Happy Camp"(快乐大本营) and performed "Superman's Birth Diary"(超人诞生日记) with other TF family trainees.
On May 11, 2018, the web drama "Obsessed With Heart"(念念) which he acted as Tang Xin was aired. On September 17, the web series "All out of love "(凉生,我们可不可以不忧伤) which he participated premiered in Hunan TV. On October 29, He Junlin's solo single "Break down"(破) was released.
On August 25, 2019, "Typhoon Project" came to the end, and He Junlin, along with the other 6 members formed a group. On October 11, the official Weibo announced the group's name as the TNT.
On January 9, 2020, the variety show "Teens' Dream Travel"(少年梦游记) which he took part in was aired.
Television series
"All out of love "(凉生,我们可不可以不忧伤)(2018-9-17)
"Obsessed With Heart"(念念) (2018-05-11)
"Second life"(第二人生) (2017)
"21 Days With Cat"(和喵星人的21天) (2016-10)
Singles
---
---
If you have any content to add or anything want to know about He Junlin, Welcome to contact us or leave a comment below.