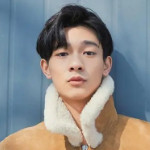 Zhang Youhao dramas, movies, and TV shows list contains the best TV series, films of Zhang Youhao and the ongoing and upcoming shows. The list will be updated continuously, bookmark this list to get the latest tv shows of Zhang Youhao.
Zhang Youhao Dramas List
2023-11-17

#1

Youth, Drama, Life

Elvis Han, Jia Hongxiao, Zhang Youhao

The story revolves around five childhood friends with distinct personalities, namely Lin Zhihua, Xu Weibiao, Wang Lei, Zhang Peng, and others. In the era of transformation, they diverged and embarked on different paths due to their individual choices. Amidst significant societal changes, Lin Zhihua, driven by a sense of justice, finally fulfills his dream of becoming a police officer. However, this achievement puts him in opposition to his once-close friend who has taken a misguided path.

2021-12-21

#2

Urban, Business, Romance

Chen Kun, Xin Zhilei

Zhou Rui, the regional sales director of Jieke, is transferred to Beijing because of his brilliant achievements in East China. He comes to Beijing with his wife, Huang Jing, and his right-hand man, Fang Wei, with the intention of making a big show, but was forced into a desperate situation. Not only is the sales team he had brought up assigned to other groups, but he was also asked to meet a deadline with an unachievable sales target. Facing the ostracism of his senior, Zhou Rui's only chance to survive is to win the bank's superb order, but the most powerful competitor, Huikang, has been laying out the situation a year ago for this big order, and the situation is already under its control. To make matters worse, the sales director of Huikang, Zhou Rui's rival is his first love, Luo Jia. Zhou Rui faces multiple pressures from business competition, office politics, and emotional entanglement, Zhou Rui insists on his principles. With the help of his talent and team, he is able to turn the situation into a victory.

2020-09-24

#3

Youth, Comedy

Peng Yuchang, Zhang Jingyi, Leon Leong

The story takes place in a high school in the center of Chongqing during the millennium. It tells the growth story of a group of new-age teenagers who stumble and run with all their might during the millennium.

2018-03-25

#4

Urban, Romance, Suspense

William Chan, Bai Baihe

Under childhood friend, Chang Jianxiong's arrangement, Nan Qiao, the third young lady of the Nan family discovered that her fiance, Zhou Ran, was cheating on her. She chose to break up with him. Zhou Ran threatened to withdraw his investment. In order to make her beloved technology business move forward smoothly, Nan Qiao went to a bar to meet with investors but was mistakenly acquainted with the tall, cool bar owner, Shi Yue. Shade accidentally discovered that Nan Qiao seems to have a long-lost relationship with his own past. He approached Nan Qiao with the intention of laying an emotional trap to investigate the past, but he fell in love with Nan Qiao unexpectedly. When the incident of the other protagonist Chang Jianxiong reunited with Shi Yue, who has become his love rival, the past and the current emotional entanglement between them made a "war" about to break out. The majestic and arbitrary father was firmly opposed to Nan Qiao and Shiyue's relationship, Nan Qiao also gradually learned that in Shiyue's past there was a girl, An Ning, who had a deep impact on him. Faced with the pressure of her father, An Ning's obstruction, and indelible past, Nan Qiao and Shi Yue always stood side by side, clinging to each other and doing their best to protect the love they cherished.

2017-01-30

#5

Historical, Romance, Fantasy

Yang Mi, Mark Chao

The evil lord of Wings, Qing Cang provoked war with the gods, who paid a terrible price to seal Qing Cang. In the same year, the heavenly grandson Ye Hua was born. Seventy thousand years later, Qing Cang broke out of the seal, Qingqiu fox emperor's youngest daughter Bai Qian (Yang Mi) sealed Qing Cang again, but lost her magic, memory and fell into the mortal world. She met and fell in love with Ye Hua in the mortal world and then was brought into the Heavenly Palace. In the Heavenly Palace, Su Jin, who adores Ye Hua, repeatedly framed Bai Qian and made her misunderstand that Ye Hua is cold and heartless, and then caused Bai Qian to have both eyes gouged out. After giving birth to her son, Bai Qian jumped from the Zhu Xian Tai. Because Zhu Xian Tai's hostile energy cracked the seal, she restored her memory. To forget Ye Hua, Bai Qian drank forgetfulness medicine. A hundred years later, they reunited in Dong Hai, Ye Hua recognized Bai Qian, accompanied her, and awakened Bai Qian's memory finally. Faced with old grudges, Bai Qian asked Su Jin to get her eyes back, but unexpectedly, she fell into Su Jin's trick and refused to forgive Ye Hua. At this time, Qing Cang woke up again. Ye Hua was too late to explain, personally killed Qing Cang with his life to seal the Donghuang Bell. In face of the result, Bai Qian was remorseful. Fortunately, three years later, Ye Hua woke up and they renewed their relationship.
Zhang Youhao Movies List
2023-11-25

#1

Crime, Suspense, Thriller

Huang Bo, Zhou Xun

Lao Jin fishes all day long to pay for his daughter Jin Lina's studies aboard, but in return, he learnt that her daughter had been strangely killed by 17 stab wounds, and the biggest suspect points to her boyfriend, Li Miaomiao. While the angry Lao Jin embarks on a quest for revenge across the sea, Li Miaomiao continues to abscond under the protection of her mother, Jing Lan. ...... In this maze of human nature, who will arrive at the other side of the shore of love and forgiveness?

2023-09-28

#2

War, Drama

Xin Baiqing, Zhu Yilong, Zhang Zifeng

In the early years of its founding in 1949, the People's Republic of China faced both internal and external challenges. Since the outbreak of the Korean War, the U.S. military had repeatedly provoked incidents along the Sino-Korean border, resulting in devastating bombings that affected civilians. In order to protect the hard-won peace and ensure long-term stability, in October 1950, the Chinese People's Volunteer Army entered the Korean Peninsula, marking the beginning of the "Chinese People's War of Resistance Against U.S. Aggression and Aid to Korea." This was a "war of the whole nation" where on the political stage, Mao Zedong and Joseph Stalin negotiated and strategized to safeguard national interests; on the Korean battlefield, despite the significant disparity in military strength, the Chinese forces achieved victory through heroic sacrifices; on the diplomatic front, the People's Republic of China's delegation made its debut at the United Nations, earning international respect for China's new voice; within the country, people from all walks of life united in supporting the front lines, enthusiastically donating money and goods. The New China, not yielding an inch of territory, displayed its national pride; the new generation, full of enthusiasm, was determined to protect their homeland.

2023-09-15

#3

Suspense, Thriller, Crime

Zhou Dongyu, Zhang Yu, Zhang Youhao

Urban white-collar worker Zhou Ran was deceived of 550,000 RMB in an online romance. Following the clues left by the scammer, Zhou Ran arrived in a coastal town and unexpectedly met the young townsmen Lin Zhiguang and Xu Zhao. Zhou Ran gradually discovered that these two have clues to her own deception, and a plan for revenge unfolded from there...

2023-08-17

#4

Family, Drama, Life

Tong Liya, Wu Yuhan

In China, on average, every 7.4 seconds, a woman becomes a victim of domestic violence. Xu Min, who appears strong and independent, holds a difficult-to-discuss secret: she has been enduring long-term domestic abuse from her husband, Chen Jun. Xu Min doesn't fit the image of a typical victim as she is resilient, brave, and has her own career. During the challenging process of trying to divorce her husband with the help of lawyer Li Xiaomeng, she faces difficulties dealing with her husband, who is careful not to leave any evidence, and the cold words, mockery, and doubts from people around her. She also encounters a lack of action from the social system and has to consider her two children. When divorce is not the end of domestic violence, and when the home itself becomes a violent storm instead of a safe haven, can she break free from this tempest?

2023-01-22

#5

Fantasy, Family, Comedy

Lei Jiayin, Zhang Xiaofei, Zhang Youhao

If exchanging lives would exchange families, would you still be willing to do so? Zhong Da accidentally switches bodies with teenager Lu Xiaogu after a blind date with Jin Hao, unlocking the joyful experience of exchanging lives.

2021-07-01

#6

Drama, War, Political

Huang Xuan, Ni Ni, Wang Renjun

In 1921, Shanghai was a city with a number of Concessions and a tense situation. Thirteen young men from all over the country, with an average age of 28, set out from the plight of a nation in peril, turning their youthful ideals into a belief in saving the country and the people and seeking the truth. They gathered in Shanghai, breakthrough the monitoring and tracking of complex international forces. Under the leadership of Chen Duxiu and Li Dazhao, the first national congress of the Chinese Communist Party was held in Shanghai on July 23, 1921, announcing the official establishment of the party that would change the future destiny of hundreds of millions of people. Since then, a new chapter in Chinese history has been opened.

2017-07-27

#7

Military, Drama, Action

Liu Ye, Zhu Yawen, Huang Zhizhong

In 1927, just as the Northern Expeditionary War was making significant gains, the Kuomintang reactionaries launched a frenzied campaign to purge the Communists in order to seize power and betray from the revolution. In a matter of months, nearly 310,000 progressive compatriots were brutally murdered, and the nation was shocked that China, which had just seen hope, was about to fall back into the abyss of warlord chaos and dictatorship. Without an armed force of its own, the Communist Party of China, founded less than seven years ago, suffered a near-destructive blow under the frenzied attacks of the Kuomintang reactionaries. The painful lessons taught Mao Zedong, Zhou Enlai, and other progressists in the Party the hard truth that "power comes from the barrel of a gun". At a time of life and death, they were ordered to go to Hunan and Nanchang, risking their lives, and joined forces with a group of patriotic generals such as Zhu De, He Long, Ye Ting, and Liu Bocheng to launch an uprising, vowing to form an army that truly belonged to the people. The army's spirit was forged in iron blood, and they sacrificed themselves to protect their country.
Related Posts