Burning Years – Elvis Han, Jia Hongxiao
Burning Years is a youth drama directed by Han Xiaohan, led by Elvis Han and Jia Hongxiao, co-starring Zhang Youhao, Gan Yunchen, Ma Li, Liu Yang, Zhang Yaoyu, and Wu Xiaoliang.

The drama tells the story of five good friends with very different personalities, Xu Weibiao, Wang Lei, Lin Zhihua, Zhang Peng, and Zhong Yunan, who take different paths due to their different choices during the change of the times, with their former best friends standing on different sides of the fence, and ultimately going their separate ways.
Details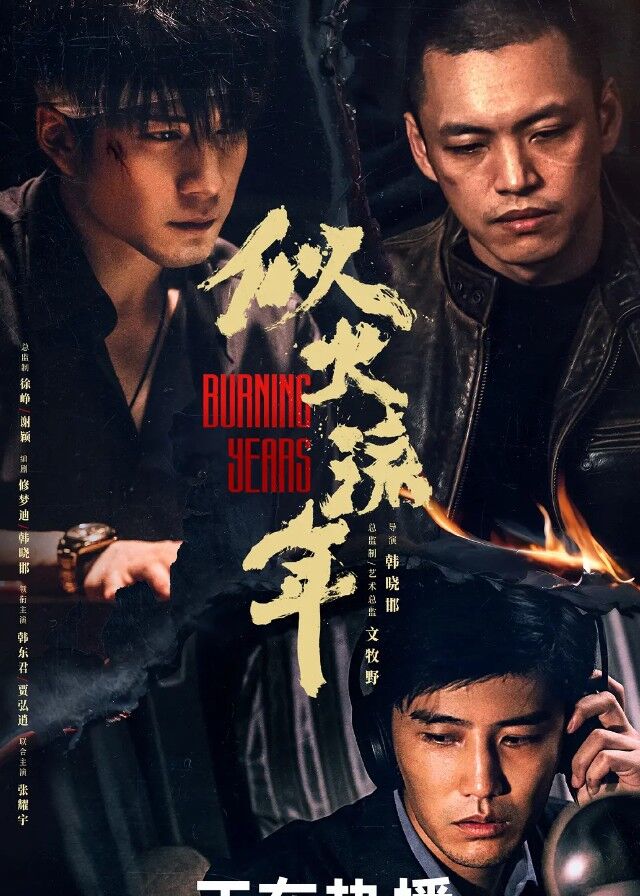 Cast
Synopsis
The story revolves around five childhood friends with distinct personalities, namely Lin Zhihua, Xu Weibiao, Wang Lei, Zhang Peng, and others. In the era of transformation, they diverged and embarked on different paths due to their individual choices. Amidst significant societal changes, Lin Zhihua, driven by a sense of justice, finally fulfills his dream of becoming a police officer. However, this achievement puts him in opposition to his once-close friend who has taken a misguided path.
Reviews
You May Also Like
Related Posts