Love Is Full of Jiudaowan – Elvis Han, Rayzha Alimjan
Love Is Full of Jiudaowan is a romantic drama directed by Liu Jiacheng, led by Han Dongjun and Rayzha Alimjan, co-starring Chen Yao, Sa Ri Na, Zhong Danni, Bi Yanjun, and Bao Xiao.
The drama tells the story of Yang Shumao, Ye Fei, Shi Xiaona, and Zhao Yajing, who grew up in Jiudaowan of an old Beijing hutong, as they struggle and grow together through the ups and downs of life, love, and career ups and downs along with the forty years of reform and opening up.
Details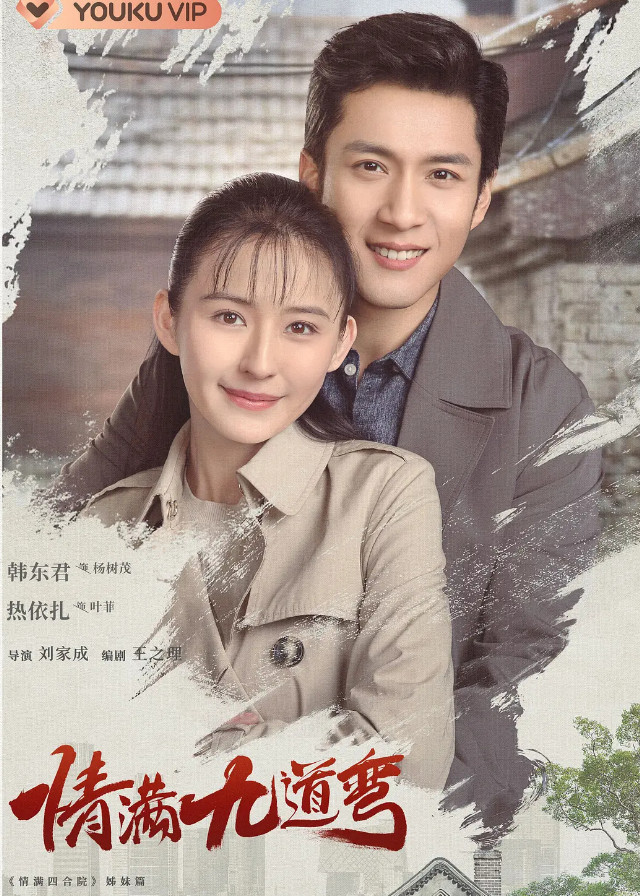 Cast
Synopsis
Yang Shumao's first love was his classmate Shi Xiaona, but they couldn't be together because her parents intervened.
Yang Shumao fell in love with Ye Fei, who was three years older than him, and they started a long-lasting romance despite opposition from his parents.
Yang's mother was very stubborn and insisted that Zhao Yajing, a wealthy businesswoman from the south, should be his future daughter-in-law.
Yang Shumao was caught between his love for Ye Fei and his mother's pressure, and their struggle lasted for many years.
When Ye Fei became pregnant, Yang's mother pressured her and scared her away, but at the same time, Zhao Yajing held back and married her former business partner.
In the end, Yang's mother regretted her actions, and after many years of misunderstandings, Yang and Ye finally realized that they had always loved each other and ended up together. Time tested their love and proved it to be true.
Reviews
You May Also Like
Related Posts