Speed is a racing drama directed by Gan Lu, starring Han Dongjun, Xu Lu, Ding Ye, Du Haitao, and Dong Chunhui.
The drama tells the story of Lu Jie, a Chinese-American boy who grew up abroad and has a unique talent for racing, he is accidentally spotted by team manager Tian Ye and joins the team. He bravely pursues his dream of racing through obstacles.
Details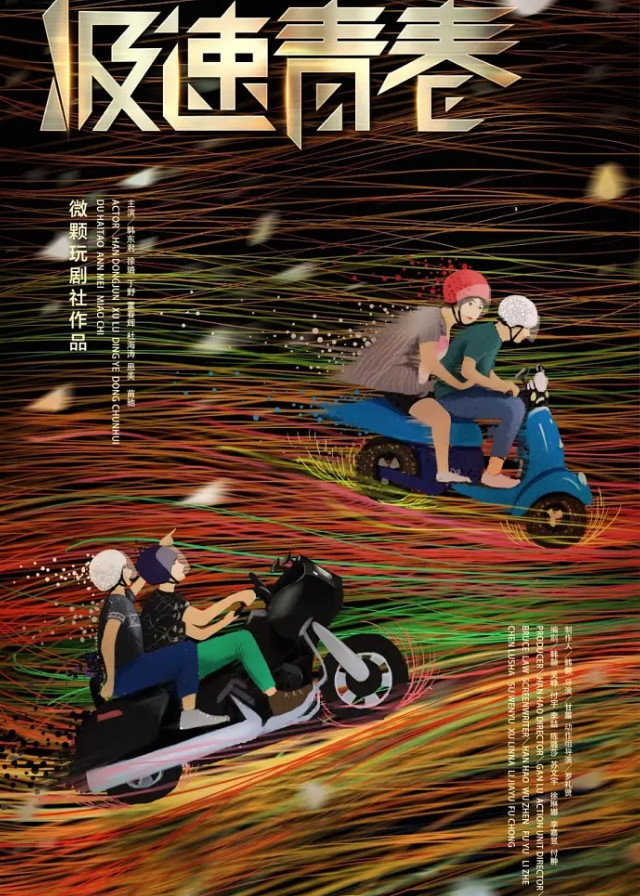 English Title: Speed
Chinese Title: 极速青春
Genre: Youth, Sport, Romance, Drama
Tag: Chasing a Dream, Car Racing
Episodes: 36
Duration: 45 min.
Director: Gan Lu, Luo Lixian
Writer: Han Hao, Fu Yu, Wu Zheng, Li Zhe, Chen Lusha, Su Wenyu, Xu Linna, Li Jiayu, Fu Chong
Producer: Han Hao
Product Company: CIWEN MEDIA GROUP
Released Date: 2018-10-09
Watch On: China Zone
Cast
Synopsis
A Chinese Australian boy, Lu Jie is a racing genius, but his adoptive father, Jason, has forbidden him to touch a car and is determined not to explain why.
Once, Lu Jie is forced to take part in an underground race to help his friend Zhou Yangyang, but he shines in the race.
He is spotted by flash team manager Ding Ye and meets Tang Tang, a Chinese girl who is studying in Australia.
Ding Ye persuaded Lu Jie to join the team and start his own racing dream.
They train together, grow together and form a strong friendship.
At the same time, he also falls in love with Tang Tang.
The three young men and their friends work together to defeat one fearsome opponent after another on the racing circuit, to resolve the difficult knots formed by the previous generation, during the journey of pursuit of their dreams, to resolve the love-hate conflict between friendship and love, to break through the conspiracies on the road to the championship, and to advance together towards the pinnacle of their dreams at breakneck speed.
Reviews
You May Also Like
Related Posts