Stray Birds – Xu Lu, Gao Zhiting
Stray Birds is a youth reality drama directed by Zhou Kan and Fu Xiaoyi, starring Xu Lu, Gao Zhiting, Qiu Henan, Yu Chen, Wen Sheng, Wu Yue, and Xie Junhao.
Details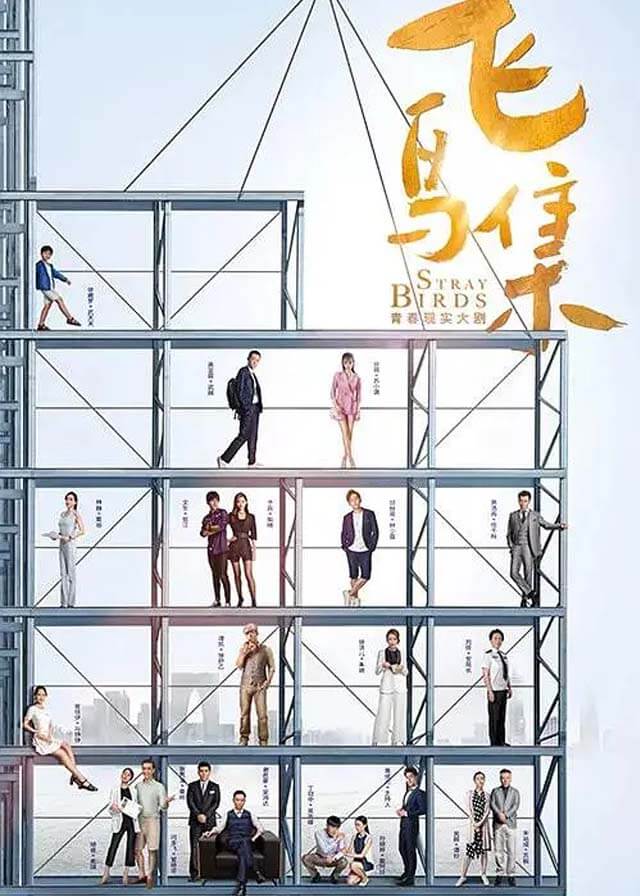 English Title: Stray Birds
Chinese Title: 飞鸟集
Genre: Youth, Romance, Life
Tag: Poor Male Lead, Rich Female Lead, Strong Female Lead, Competition, Internship, IT Industry
Episodes: 40
Duration: 45 min.
Director: Zhou Kan, Fu Xiaoyi
Writer: Xi Ning, Zhou Kan, Fu Xiaoyi
Producer: Zong Xiaoyan
Product Company: Blue White Red Pictures
Released Date: 2021-06-03
Broadcast Website: MGTV, WeTV
Cast
Synopsis
The world's top 500, well-known IT company NBI held a large job fair in a university.
Graduate student Wuyue, rich second generation Lin Shaoting, super scholar Su Xiaoman, and others participate in this unique group interview. They were offered a six-month entry-level internship at NBI.
This group of young IT people entering the workplace, in the workplace competition and complex interpersonal relationships, through the challenging internship period, towards entrepreneurship, facing the test of love, family and friendship, in the experience of transformation, growth, towards a new life.
Reviews
You May Also Like
Related Posts