Rising With The Wind – Gong Jun, Zhong Chuxi
Rising With The Wind is a contemporary urban drama directed by Zhao Yilong, led by Simon Gong Jun, Elaine Zhong Chuxi, Wu Xuanyi, and Gao Zhiting, co-starring Miles Wei Zheming, Morni Chang, Wen Zhengrong, Liu Peiqi, and Sarina.

The drama is based on the novel of the same by Wei Zai. It tells the story of the revival of a national brand under the impact of the e-commerce economy.
Details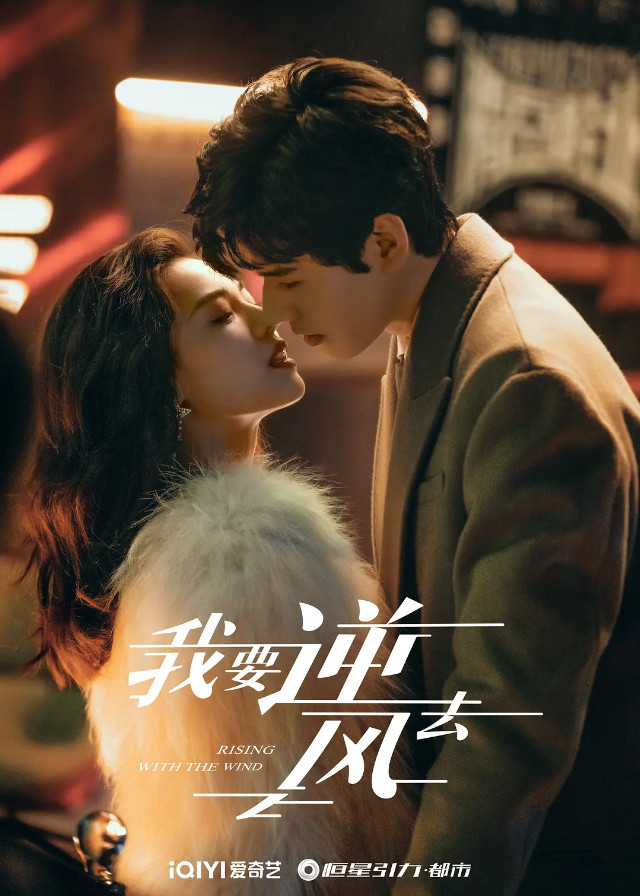 Cast
Synopsis
Jiang Hu, a smart and capable but capricious and arrogant girl, has been living under the protection and aura of her father Jiang Qisheng, the chairman of a clothing company.
A sudden accident turned her life upside down.
When Jiang Hu was tempted to commit suicide, she was rescued by Xu Si, an investor with whom she has always been at odds.
Xu Si's cynical remarks provoked Jiang Hu's determination to rise up with the wind.
When Jiang Hu decided to pull herself and kept her family's only brand of rubber-soled shoes, "Teng Yue", which has not yet been acquired.
He met with Xu Si, who had bought back the shoe factory of "Teng Yue" at a low price and intended to sell it at a price.
Jiang Hu fought hard and finally made a life and death contract with Xu Si for the survival of "Teng Yue".
Jiang Hu recruited Chaoyang and Yang Jian to form a start-up team to revive "Teng Yue".
Several young people from different backgrounds experienced various difficulties in starting their own business, and also opened new sales channels for the old "Teng Yue" shoes through the "Internet+" business method.
However, the collision of business ideas between Xu Si and Jiang Hu, and the survival test of the post-90s have made this ninety-year team face the crisis of disintegration from time to time…