The Woman in the Storm – Tong Liya, Wu Yuhan
The Woman in the Storm is a family film directed and written by Qin Haiyan, led by Tong Liya and Wu Yuhan, co-starring Wang Yinglu, Jiang Ruilin, Luo Yiqiao, Fu Jia, Ai Liya, with Zhang Youhao, Xie Xinhua, Huang Lu, Rong Zishan and Chunyu Shanshan.
The film tells the story of Xu Min, a high-level intellectual woman who, after experiencing her husband's long-term domestic violence and PUA, gathers the courage to break through the storm.
Details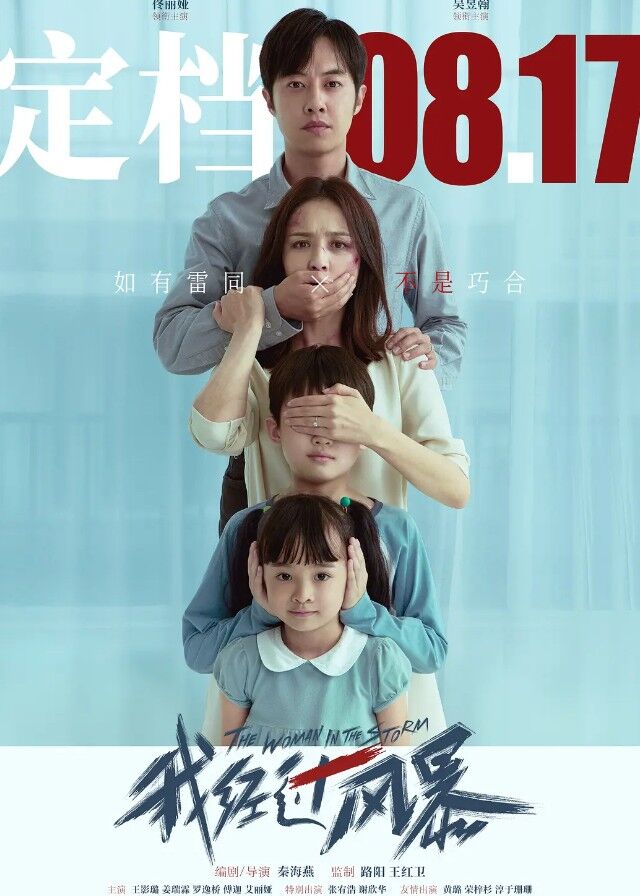 English Title: The Woman in the Storm
Chinese Title: 我经过风暴
Other Titles: 离开你
Genre: Family, Drama, Life
Duration: 101 min.
Director: Qin Haiyan
Writer: Qin Haiyan
Producer: Lu Yang, Wang Hongwei
Released Date: 2023-08-17
Boradcast Website: -
Cast
Synopsis
In China, on average, every 7.4 seconds, a woman becomes a victim of domestic violence. Xu Min, who appears strong and independent, holds a difficult-to-discuss secret: she has been enduring long-term domestic abuse from her husband, Chen Jun. Xu Min doesn't fit the image of a typical victim as she is resilient, brave, and has her own career.
During the challenging process of trying to divorce her husband with the help of lawyer Li Xiaomeng, she faces difficulties dealing with her husband, who is careful not to leave any evidence, and the cold words, mockery, and doubts from people around her. She also encounters a lack of action from the social system and has to consider her two children.
When divorce is not the end of domestic violence, and when the home itself becomes a violent storm instead of a safe haven, can she break free from this tempest?
Reviews
You May Also Like
Related Posts