Five Hundred Miles – Lei Jiayin, Zhang Xiaofei, Zhang Youhao
Five Hundred Miles is a fantasy comedy film directed and written by Su Lun, led by Lei Jiayin, Zhang Xiaofei, and Zhang Youhao, co-starring Ding Jiali, Wu Yanshu, Yang Enyou, and Cao Tongrui, with special appearances by Sha Yi, Liu Mintao, Yu Kailei, Yue Yunpeng, Yang Di, Xu Zhisheng, and Song Jiateng.
Details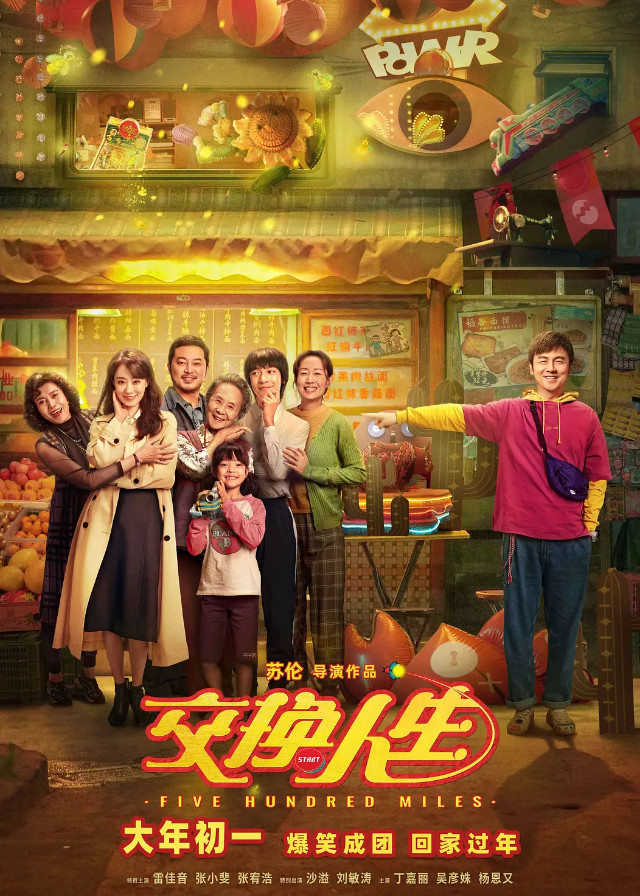 English Title: Five Hundred Miles
Chinese Title: 交换人生
Genre: Fantasy, Family, Comedy
Duration: 110 min.
Director: Su Lun
Writer: Su Lun
Product Company: Ruyi Film, Tiancheng Film, Alibaba Pictures, Enlight Pictures
Released Date: 2023-01-22
Boradcast Website: -
Cast
Synopsis
If exchanging lives would exchange families, would you still be willing to do so?
Zhong Da accidentally switches bodies with teenager Lu Xiaogu after a blind date with Jin Hao, unlocking the joyful experience of exchanging lives.
Reviews
You May Also Like
Related Posts