Barbie Hsu and Husband Wang Xiaofei were divorced? Husband and wife have different sayings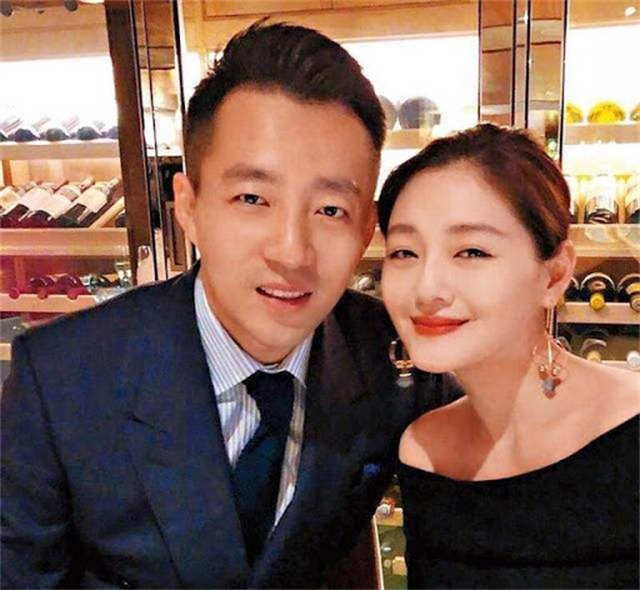 On June 5, Taiwan media suddenly revealed that Barbie Hsu(Xu Xiyuan) and her husband Wang Xiaofei were divorced. Their 10 years of marriage were broken.
And according to the latest news, this divorce rumor has been confirmed by Barbie Hsu: "divorce procedures are being done, his words and actions I do not comment".
This news shocked netizens, triggering the hot debate on the net.
The media asked Wang Xiaofei about this matter a little later, he responded: I do not know.
If this is true, is this a unilateral official divorce announcement of Barbie Hsu?
Barbie Hsu and Wang Xiaofei have been in love for many years. They were suddenly rumored to be divorced that netizens can not believe it at all. They look forward to them debunking the rumors.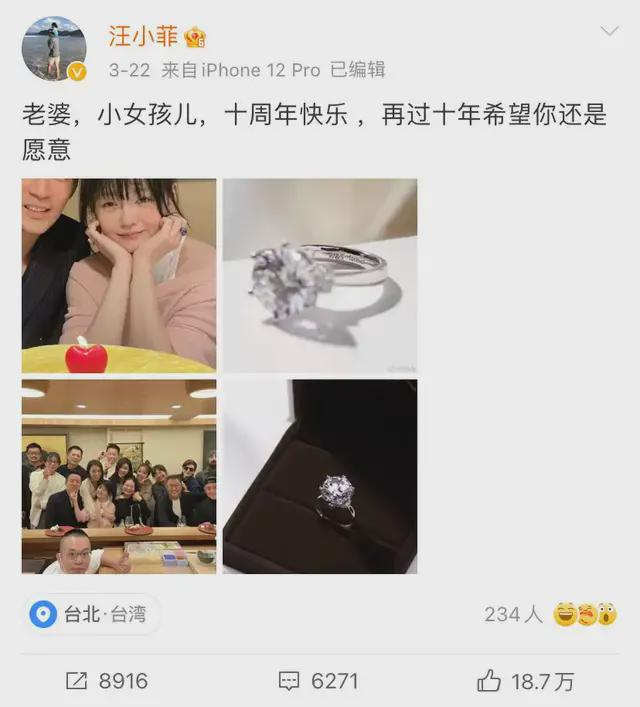 In fact, not long ago, the couple ushered in the 10th wedding anniversary. Wang Xiaofei also shared their loving photos on social media platforms with the text "wife, little girl, happy 10th anniversary, hope you are still willing to another ten years". They rely on each other in the camera and can't see any signs of marriage change.
Then, Barbie Hsu's mother also revealed to the media that her daughter was so angry so saying that. She will advise Xiyuan, Xiyuan and Xiao Fei are worried about the children, she will ask the couple to put up with it first.
Liao Weiqi, agent of Barbie Hsu, said: "The couple had a fight. Evey couple would fight? Nothing's wrong". It seems that the couple just quarreled, there still have room for reversal.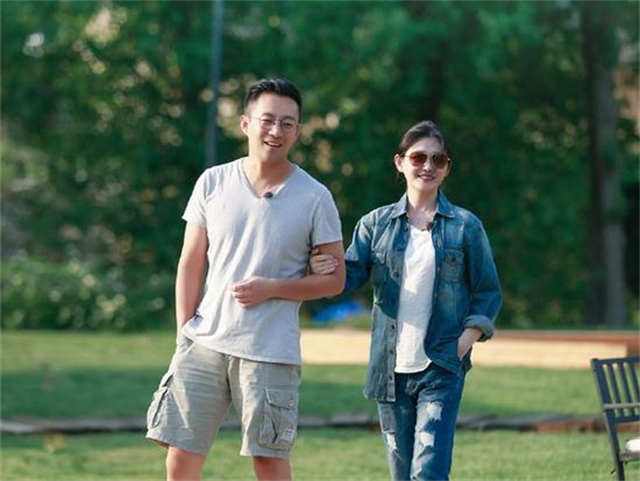 Barbie Hsu and Wang Xiaofei's ten years of marriage are very difficult. They fell in love at first sight at a party. In March 2011, they had a flash marriage. They are living a low-key life happily and lovingly amidst the sound of disillusionment.
After the marriage, the couple has given birth to a pair of children. They have a happy family and become a model of love couples in showbiz.
Although it is not clear why they argued, the couple's quarrel life is inevitable. Till now they have walked hand in hand for 10 years. It is really not easy. We hope they can deal with this emotional crisis.
What caused Barbie Hsu angry to want to divorce?
Barbie Hsu's mother also revealed a little detail of the young couple's quarrels.
Due to work reasons, coupled with the impact of the epidemic, Wang Xiaofei can not be around to take care of his wife and children. He hopes to pick Barbie Hsu and their children up to live in Beijing, while Barbie Hsu and her mother's idea is to stay in Taiwan.
What is surprising is the revelation of a close friend of Barbie Hsu. She said Barbie Hsu is not a divorce proposed on impulse, but the result of careful consideration. Last year she planned to divorce, only to consider the children, not divorce for the time being.
The good friend also said that Barbie Hsu and Wang Xiaofei's marriage has some problems, mainly 3 :
1. Barbie Hsu and Xiaofei's personality values are different;
2. They always live long-distance, feelings fade;
3. Wang Xiaofei always has impulsive speech, cursing online makes Barbie Hsu fells very embarrassed.
Those who have watched Barbie Hsu's show will know that she knows clearly what to love and hate. She also a little sensitive and delicate. In contrast, Wang Xiaofei may be a little rough and impulsive.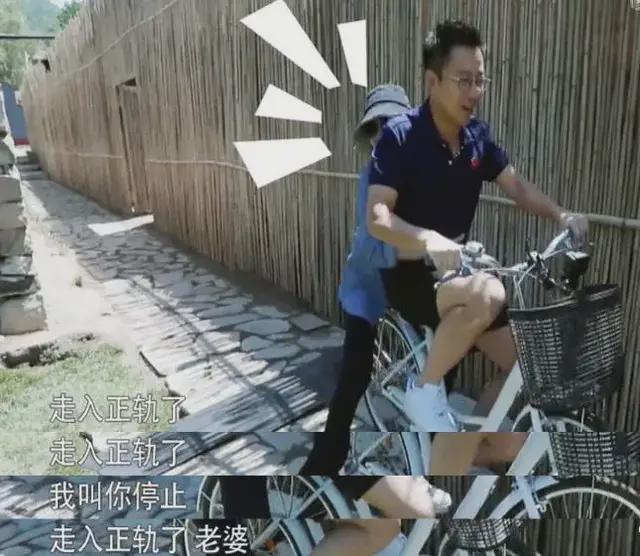 For example, in the variety show "Xing Fu San Chong Zou (幸福三重奏)", Barbie Hsu did not know how to ride a bike and felt terrible. Sitting in the back seat, Barbie Hsu was obviously not in the right mood, wanted Wang to stop, but Wang did not realize but was quite excited.
Barbie Hsu got off and cried, saying she was very aggrieved and scared, "never want to play with you again".
In the program, there are a variety of differences due to their different views. Fortunately, in the end, they can dissolve it into nothing.
Barbie Hsu(Xu Xiyuan) and her husband Wang Xiaofei have been in the marriage for 10 years, as to whether they are happy or not, the sweet and sour in the marriage, only the parties can experience, netizens will not know.
Barbie Hsu(Xu Xiyuan) and her husband Wang Xiaofei's marriage review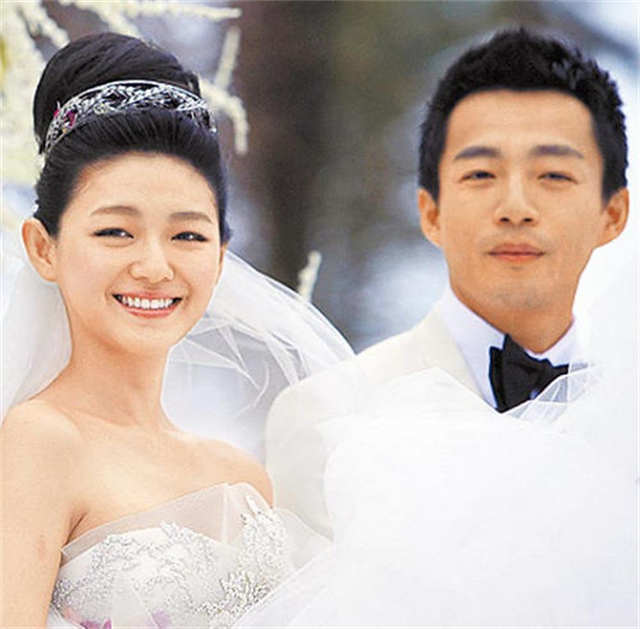 November 16, 2010, Barbie Hsu and Wang Xiaofei were rumored to have registered for marriage in Beijing.
March 22, 2011, they held a lavish wedding.
April 24, 2014, Barbie Hsu gave birth to a daughter.
On July 2, 2014, Wang Xiaofei posted a sweet photo of his smiling daughter. Barbie Hsu revealed daughter's name is Wang Xiyue.
May 14, 2016, Barbie Hsu gave birth by Caesarean section to the second child
On May 29, 2016, their son was named Wang Xihui.
March 22, 2021, Wang Xiaofei celebrated his 10th wedding anniversary with Barbie Hsu with a group of photos.
April 12, 2021, Wang Xiaofei was drunken and contacted with a female anchor late at night.
June 5, 2021, 12:00 Taiwan media exposed Barbie Hsu and Wang Xiaofei were divorcing.
June 5, 2021, 12:10 Wang Xiaofei responded to divorce rumors: I do not know.
On June 5, 2021, 12:33 Barbie Hsu's mother responded to their divorce.
June 5, 2021, 12:39 Wang Xiaofei posted an article admitting to having a fight: said some bad words.
June 5, 2021, 12:46 Barbie Hsu's agent responded to the divorce rumors: the couple just had a fight.
Then, Barbie Hsu confirmed to Angie Chai (Chai Zhi Ping) divorce intention: it is true, but I'm fine.
October 30, 2021, Wang Xiaofei and Barbie Hsu were rumored to have divorced. Barbie Hsu denied the divorce.
November 22, Barbie Hsu announced a divorce from Wang Xiaofei. Hope Wang Xiaofei will always live better than her.