R1SE Zhou Zhennan Released his original single "Desire" MV, breaking the taboo and facing the desire
Recently, the MV for the second single "Desire" from the R1SE anniversary group's pilot EP "Love & Desire" by Zhou Zhen Nan is officially released. In this music video produced by the international luxury brand Saint Laurent. Zhou Zhennan plays two roles, "Desire " and"Teen V", which show the exploration and dialogue of love and desire.
The MV for "Desire" uses a variety of scenes with group characters to present a rich, grand visual combination of ritual, art, and fashion. embodying the step-by-step progression of desire and highlighting the unique presence of love. The dance is complemented by the Middle Eastern style that is so characteristic of the music of "Desire", with a zippy dance that highlights the sense of rawness and collectivity, three-dimensional expression of the tension and vitality of desire.
The character "Desire", played by Zhou Zhennan, continues to influence those who pursue him. The other character, "Teen V", played by Zhou Zhen Nan, is one of the best in the world, as he keeps his love, sincere heart, and clear thoughts about himself. In the middle of the hall, the slowly rising sun, reflecting the light on the face, reflected the purest source of desire, that is, the love of everyone. Only desire from love can keep one's ego untouched and see one's desire for love.
In the MV, Zhou Zhennan wears Saint Laurent by Anthony Vaccarello Spring/Summer 20 collection, which is full of futuristic and theatrical tensions. Presenting a sense of dialogue between the desire and the thirsty. It is understood that Zhou Zhennan is the first Chinese post-00 musician to work with the brand. The theme of Desire is bold and avant-garde, breaking taboos.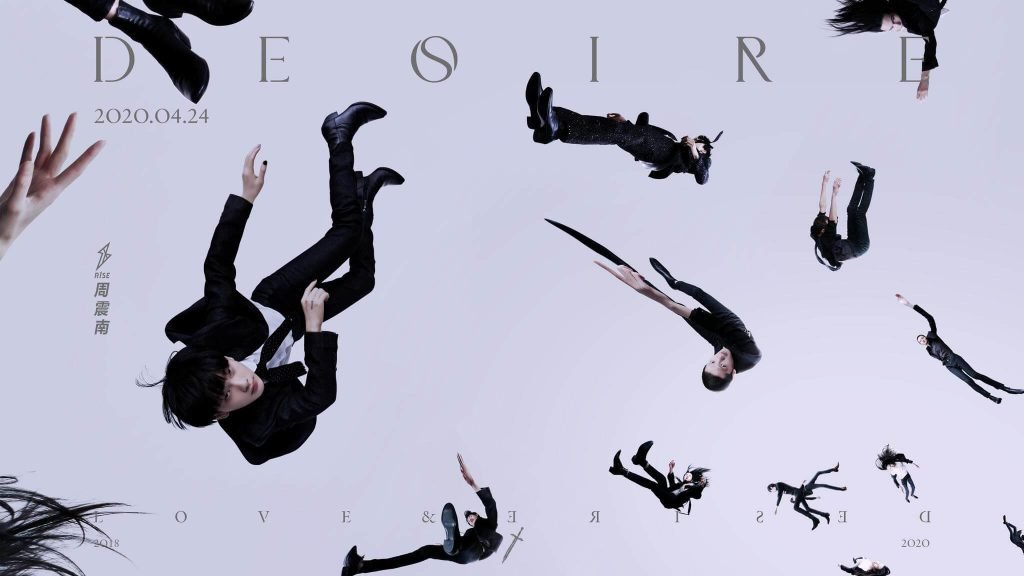 "Love&Desire" is an EP that took two years to produce, which is also our first foray into the inner world of this 19-year-old boy. And the EP was well received by fans and professional music critics upon its release. Zou Xiaoyin, a Music critic, also produced a special episode of the show, calling Zhou Zhennan's "Love" a "reverse" pop music, "using metaphors and artistic white space for people to think and imagine". Music blogger Xiao Qiang Shushu said the creation of "Desire" "shows the pioneering and trendy of Generation Z musicians"; music blogger Ear Ear Ear said "it feels like he is constructing the artistry of his music"; and music critic Zhao Nanfang said Zhou Zhennan "fully expands the connotation of the idol label".
As a new generation idol and the captain of the R1SE, Zhou zhennan has been extremely popular and has shown his all-round strength with two original songs of superb quality, demonstrating his excellent creative talent and musical quality. Love&Desire", as a pilot EP for the R1SE anniversary group, kicks off the R1SE's 2020 musical journey and builds anticipation for the R1SE anniversary group.
---
To Know more information about R1SE Zhou Zhennan and CPOP, Pls visit our website: CPOP HOME
All the information collected from the internet, if there have any faults, contact us to amend it.
If you have any content to add or articles, member pages to contribute, Welcome to contact us or leave a comment below.
Email: [email protected]pophome.com