Post Truth – Dong Chengpeng, Li Xueqin, Yin Zheng
Post Truth is a comedy film directed by Da Peng, written by Su Biao, led by Da Peng, Li Xueqin, Yin Zheng, Wang Xun, and Wang Shengdi, co-starring Jia Bing, Yang Di, Pan Binlong, and Ni Hongjie, with guest appearances by Ma Li, Song Qian, Bai Yu, Qiao Shan, Yu Yang, Liu Jinshan, Cao Bingkun and Liang Chao.
The film tells the story of Wei Ping'an, a cemetery salesman, who sets out on a ludicrous journey to clear the name for his client Han Lu by dispelling rumors.
Details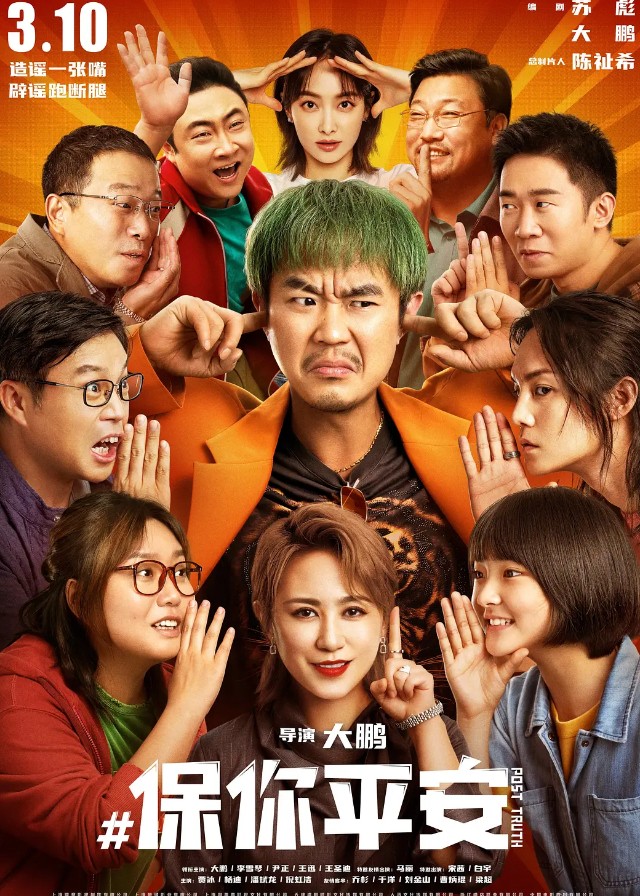 English Title: Post Truth
Chinese Title: 保你平安
Genre: Comedy, Drama
Duration: 112 min.
Director: Da Peng
Writer: Su Biao, Da Peng
Producer: Chen Zhixi
Product Company: Ruyi Film
Released Date: 2023-03-10
Boradcast Website: -
Cast
Synopsis
Middle-aged Wei Ping'an, who is down on his luck, makes a living by live-streaming and selling cemetery plots.
His client Han Lu passed away, she was falsely accused and defamed.
Wei Ping'an saw the injustice and worked hard to clear her name, but he faced many obstacles and became the subject of ridicule.
However, the situation took a surprising turn and he found himself caught up in new rumors and online harassment.
Reviews
You May Also Like
Related Posts