I Belonged to You – Deng Chao, Bai Baihe
I Belonged to You is a romantic comedy film directed by Zhang Yibai, led by Deng Chao and Bai Baihe, co-starring Yang Yang, Crystal Zhang, Yue Yunpeng, Du Juan, and Liu Yan.
The film is based on Zhang Jiajia's novel of the same name and tells the urban romantic story of DJ Chen Mo and a group of friends.
Details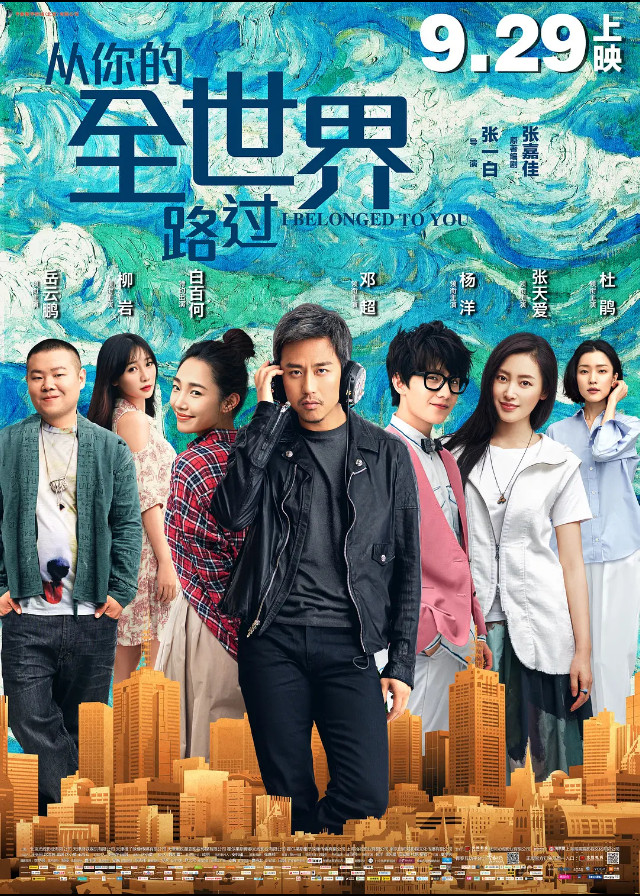 English Title: I Belonged to You
Chinese Title: 从你的全世界路过
Genre: Romance, Comedy
Duration: 113 min.
Director: Zhang Yibai
Writer: Zhang Jiajia
Producer: Tian Tian, Li Xiaoping, Wei Xiaolei, Cheng Li
Product Company: Enlight Pictures
Released Date: 2016-09-29
Watch On: AsianCrush, Prime Video, Viki, 腾讯视频
Cast
Synopsis
Chen Mo is known as the "cheapest man" in town. He fights" against the ace DJ Xiaorong every day and no one knows where their hatred comes from.
Chen Mo's two brothers are the dumbest Zhu Tou in town and the purest Mao Shiba in town.
The three of them are rushing around every day, thinking they can live their lives freely, but they all end up facing the biggest turning point in their lives.
Chen meets the most mysterious Yao Ji, Zhu Tou holds the most tragic wedding, and Mao Shiba experiences the saddest parting of his life.
Dreams, love, and friendship all leave Chen Mo far behind. He has lost everything and has lost his way until he hears a voice…
Reviews
Related Posts