Edge of Innocence – Huang Zitao, Yang Caiyu
Edge of Innocence is a youthful suspense romantic film directed by Zhang Rongji, starring Huang Zitao, Yang Caiyu, Calvin Tu, and Li Meng.
The film is based on a novel of the same name by Japanese mystery writer 島田荘司. It tells the story of a young boy who is hospitalized for some reason and unwittingly notices the strange appearance of a young girl living opposite him, and his curiosity drives him to approach her step by step and step into danger.
Details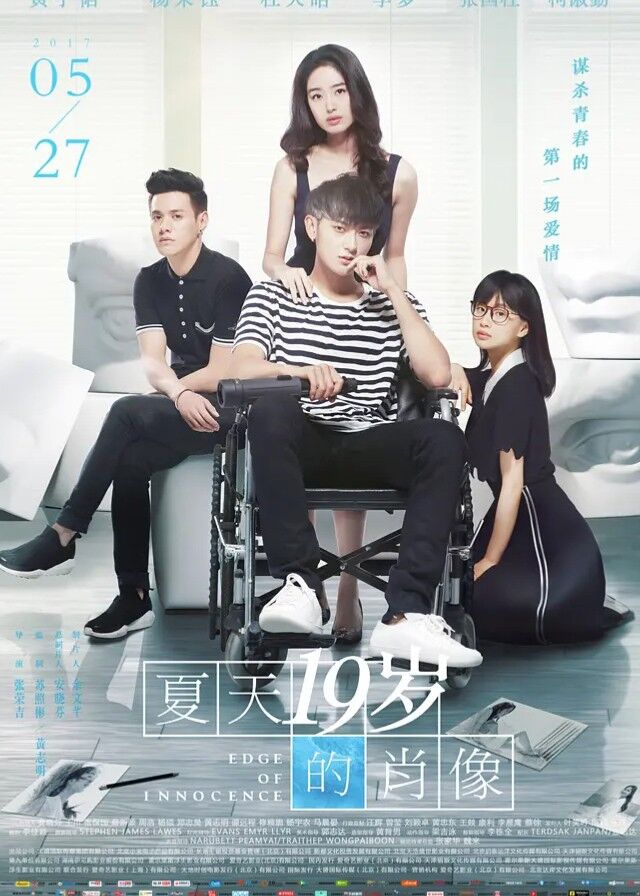 English Title: Edge of Innocence
Chinese Title: 夏天19岁的肖像
Genre: Youth, Romance, Suspense, Thriller
Duration: 105 min.
Director: Zhang Rongji
Writer: Li Jiaying
Producer: An Xiaofen, Yu Wenqian
Released Date: 2017-05-27
Broadcast Website: 优酷
Cast
Synopsis
At the age of 19, Kang Qiao, who has a deep love for motorcycles, gets injured during a motorcycle trip and is hospitalized. Bored and restless, he picks up a telescope and notices a girl named Xia Yingying who lives across the hospital.
The carefree and sunny young man gradually develops feelings for the girl, but unexpectedly uncovers a shocking secret about her on a rainy night. In order to uncover the truth and protect this precious relationship, Kang Qiao starts to enter Xia Yingying's life.
Dangers and conspiracies arise one after another, but Kang Qiao's heart is filled only with Xia Yingying. This summer, the 19-year-old Kang Qiao is embarking on a unique journey of growth.
Reviews
You May Also Like
Related Posts