Who is Kido Ma Sichao's Girlfriend? Wang Wenye?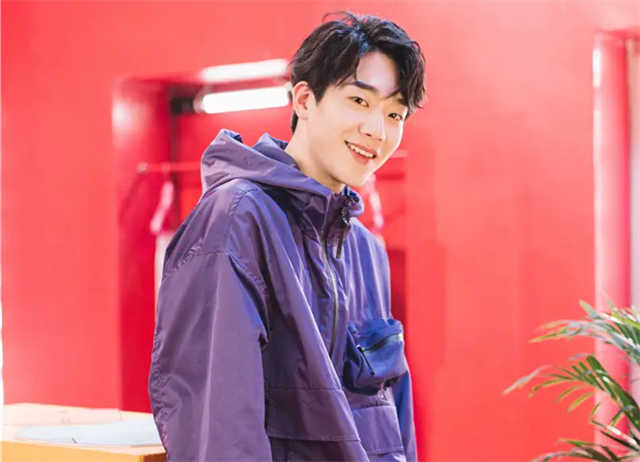 It is rumored that Kido Ma Sichao's girlfriend is Wang Wenye, the daughter of the president of Huayi Brothers Media Group. So who is the girlfriend of Ma Sichao? Let's have a look.
In 2016, Ma Sichao made his official debut by making a cameo appearance in "Wished" starring Xia Yu and Yan Ni. In 2017, he participated in the talent show "Hyper Dimensional Idol" hosted by Mango and gained attention.
Ma Sichao has excellent language skills and had a brief experience as an exchange student in Singapore and Germany during his secondary school years. He then attended Oakwood Friendship High School in the United States and finished his university studies at Rutgers Business School in the United States.
His handsome appearance and clean image, with an East-meets-West education, make him more attractive.

It was this experience of studying abroad that led him to befriend Wang Wenye. In Wang Wenye's social media, you can often find intimate photos of her and Ma Sichao together. It's hard not to doubt the relationship between them.
According to online rumors, Ma Sichao's girlfriend is Wang Wenye. They often interact with each other on Weibo, and they often have dinner or attend events together. They have also posted photos of them together on social media platforms. Although they have not made their relationship clear, netizens speculate that Ma Sichao's girlfriend is Wang Wenye.
Many netizens were asking, "When are you two together?", "It really feels like together~", "Girlfriend."
But Wang Wenye also posted, "Lao Wang Lao Ma, best friends forever," suspected to be denying the dating rumor.
But they are really too close, some netizens commented, "People who do not know the truth, will think you are boyfriend and girlfriend."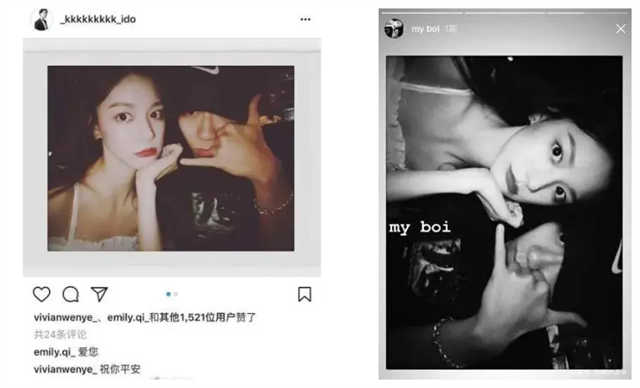 There are also other rumored girlfriends of Ma Sichao. Qi Meihe is one of them.
Some people picked up clues of a suspected relationship between them in 2018. Not only did they leave messages to each other saying "love you" and "love you more", but Qi Meihe also said that Ma Sichao was "my boi (boy)".
Zhou Jieqiong is also one of Ma Sichao's rumored girlfriends, as early as when she was filming "Miss Truth" netizens found out the room details in her volg, which is the same as Ma Sichao's room in the photo.
It was suspected that Ma Sichao went to visit the cast in Xiangshan, and they lived in the same room.
Although Ma Sichao deleted Weibo, their relationship is even more intriguing.
Not only did they eat at a Japanese restaurant on Christmas Day, but they even used the same suitcase which had some flaws due to the imitation version. With so much overlap of the same style, it would be hard to explain with the word coincidence.
But because Qi Meihe and Zhou Jieqiong were later rumored to be the girlfriends of Wang Yibo and Wang Sicong, the fact that Ma Sichao had dating rumors with them was not discussed too much.
At present, Ma Sichao does not announce a girlfriend. Let's pay more attention to his work.
Related Posts