The Wandering Earth II – Wu Jing, Andy Lau
The Wandering Earth II (The Wandering Earth 2) is a science fiction disaster film directed by Guo Fan, starring Wu Jing, Li Xuejian, Sha Yi, Ning Li, Wang Zhi, and Zhu Yan Man Zi, with a special appearance by Andy Lau.
The film is a prequel to The Wandering Earth. Set in a time when the plan to build 10,000 planetary engines is being proposed, the film tells the story of the impending "Solar Crisis", which will plunge the world into panic as 10,000 planetary engines are being built and mankind will face the dual challenges of apocalyptic disaster and the survival of life.
Details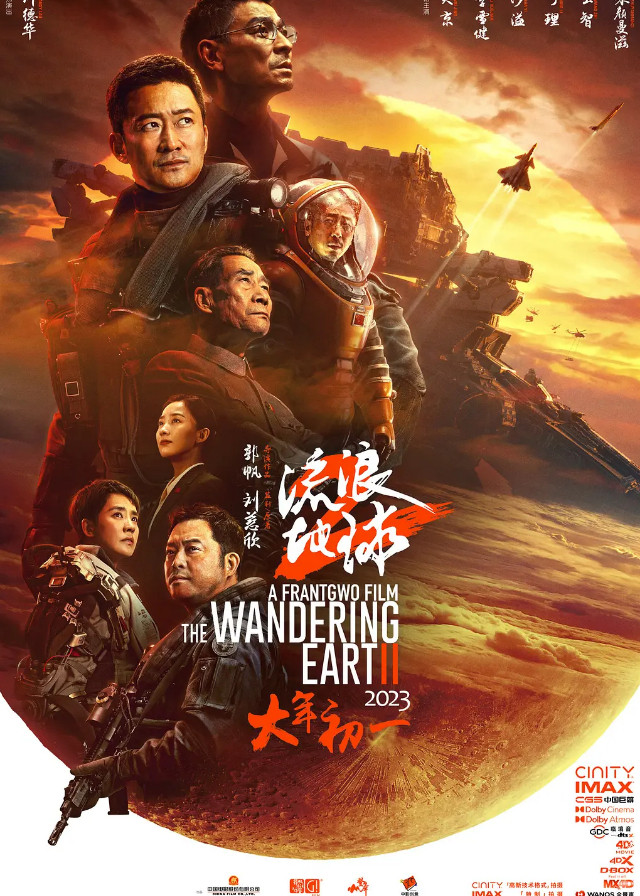 English Title: The Wandering Earth II
Chinese Title: 流浪地球2
Genre: Sci-fi, Adventure, Action
Duration: 173 min.
Director: Guo Fa
Writer: Gong Ge'er, Guo Fan
Producer: Gong Ge'er
Product Company: China Film Co.,Ltd.
Released Date: 2023-01-22
Boradcast Website: -
Cast
Synopsis
With the sun on the verge of destruction, mankind has built a giant propulsion device on the surface of the Earth in search of a new home.
However, the path of the universe is full of crises, and in order to save the Earth, the young people of the Wandering Earth era have once again stepped up to fight for their lives...
Reviews
You May Also Like
Related Posts