The Legend of Zu – Zhao Liying, William Chan, Nicky Wu, Ye Zuxin
The Legend of Zu is a historical fantasy wuxia drama directed by Huang Junjie, starring Zhao Liying, William Chan, Nicky Wu, and Ye Zuxin.
The drama is about the end of the Ming Dynasty when the martial arts world is led by the Shushan Sword Sect, the good and evil factions are fighting in Jianghu.
Details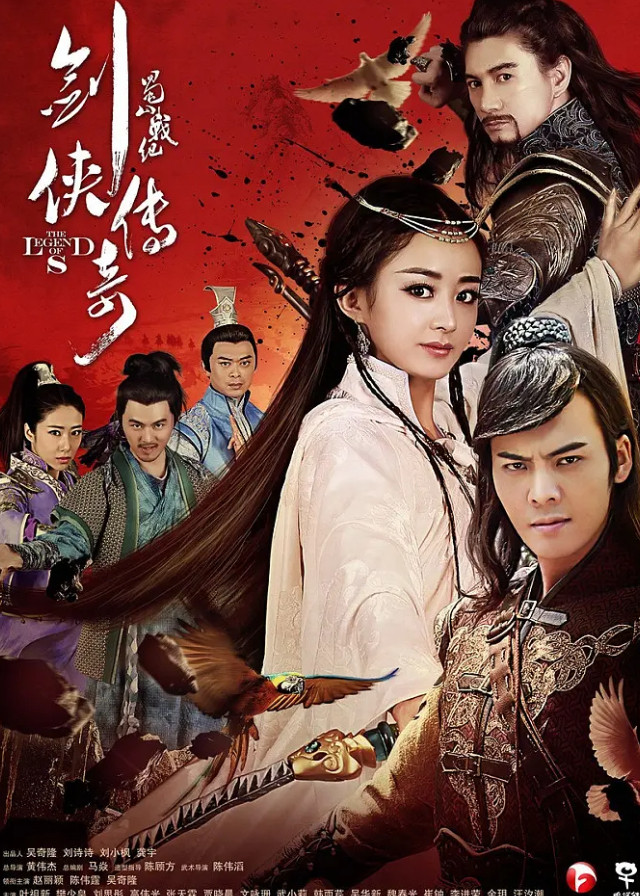 English Title: The Legend of Zu
Chinese Title: 蜀山战纪之剑侠传奇
Genre: Historical, Fantasy, Wuxia, Romance
Tag: Xianxia, Martial Arts, Betrayal, Adapted From A Novel
Episodes: 56
Duration: 45 min.
Director: Huang Wiejie, Liang Guoguan, Su Fei
Writer: Ma Yan, Li Jingling, Jiang Lai, Lin Liying
Producer: Liu Xiaofeng, Zhang Yuxin, Li Linying, Ji Weijie
Product Company: STRAWBEAR
Released Date: 2015-09-22
Boradcast Website: iQIYI
Cast
Synopsis
The Shushan Sect is the first sect in Jianghu and has been leading the martial arts world for many years.
In order to protect the world, Zhuge Yuwo, the head of Shushan, fights with Lu Pao Zun Zhe, an outcast of the Shushan Sect, who tries to steal the Chihun Stone.
Ding Yin was originally an ordinary hunter from the village of Woyun, he is rescued from the bloodshed of the demon clan and sent to Shushan. But by chance, Ding Yin is able to refine the Chihun Stone into his body, which leads him to join the Shushan Sect to learn swordplay.
He finds out that the daughter of Lu Pao Zun Zhe, Yu Wuxin, looks exactly like his beloved wife, and they fell in love.
At the same time, there is also a betrayer within the Shu Mountain Sect, who collude with the Demon Clan.
In order to strengthen the boundary, Zhuge Yuwo sends Ding Yin, Dan Chenzi, Zhuge Ziying, Zhou Qingyun, and Zhang Xian down the mountain to find the legendary three sacred swords, namely Shen Mu, Qing Suo, Zi Cheng.
The three swords are found by Ding Yin and the others, but they are caught up in an even greater conspiracy.
Meanwhile, the battle between the Demon Clan and the Shushan Sect grew more and more bitter, as Lu Pao Zun Zhe leads his men to attack Shushan.
In the face of treachery and betrayal and the impending battle, Ding Yin and Yu Wuxin are going on a love-hate relationship. In the end, they choose to save the world.