Psychological Warning Record: Gambler – Sun Yijie, Yang Yang, Miles Wei
Psychological Warning Record: Gambler is a psychological thriller film directed by Huang Song, starring Sun Jianfei, Yang Yang, and Wei Zheming.
The film tells the story that a successful female psychiatrist falling in love with a man, who acts strangely and wants to kick his gambling habit. However, she is caught up in a terrifying conspiracy.
Details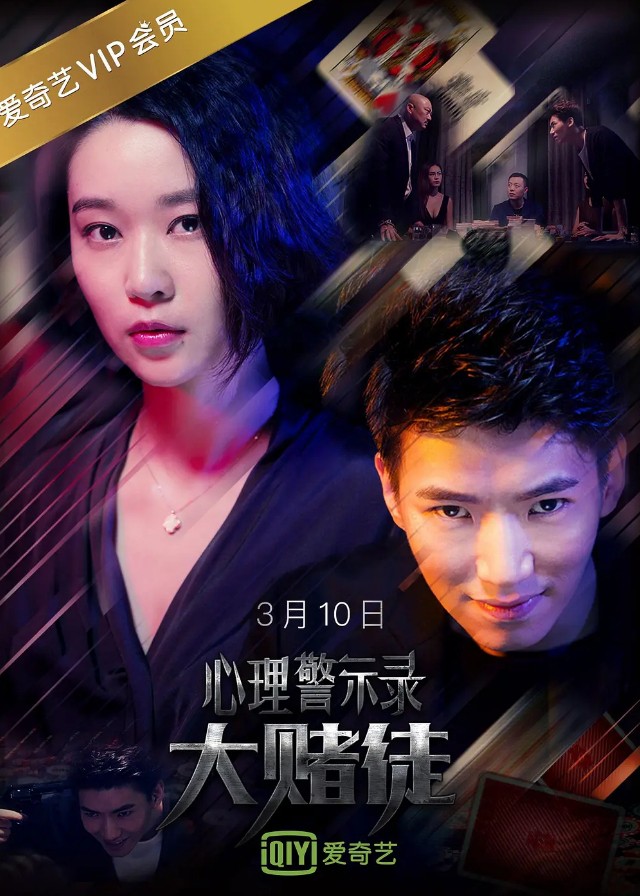 English Title: Psychological Warning Record: Gambler
Chinese Title: 心理警示录之大赌徒
Genre: Suspense, Thriller
Duration: 73 min.
Director: Huang Song
Writer: Li Yi, Huang Song
Producer: Ling Yun
Released Date: 2017-03-10
Broadcast Website: iQIYI
Cast
Synopsis
The skilled psychologist An Xin, who specializes in psychological profiling, gained attention in the industry with an academic paper on gambling addiction. One day, a handsome man named Zhu Di visits her, seeking psychological treatment to help him quit his gambling addiction.
After making a return visit, An Xin discovers a secret underground casino hidden in Zhu Di's mansion. Zhu Di begs her for help catching a cheat, and An Xin uses her exceptional observation skills to defeat the opponent at the gambling table.
As treatment progresses, An Xin and Zhu Di fall in love with each other. However, An Xin has a past addiction to online gambling, and the pleasure from gambling and the passion from love cause her to lose control and fall into a dangerous path.
After Zhu Di confesses his love to An Xin, he suddenly disappears.
An Yuan investigates and finds a man named Ma Da who looks identical to Zhu Di and is also a psychologist.
An Yuan suspects Ma Da, but An Xin is still immersed in Zhu Di's story and cannot free herself.
Who is the real gambler?
Can An Xin, as a psychologist, help Zhu Di overcome his addiction?
Reviews
You May Also Like
Related Posts