Peach Blossom Origin – Miles Wei, Wang Xinting
Peach Blossom Origin is a romantic film directed by Zhang Bowie, written by Gao Youhe and Qiu Yeting, starring Miles Wei Zheming, Wang Xinting, Zhao Ziluo, Zeng Yitong, Xie Wenxuan, and Wang Li, with a special appearance by Jian Yuanxin.
The film tells the story of Wu You, the new Saintess of the Peach Blossom Land, who is ordered to guard the map, but accidentally befriends Fan Yihang, who comes to rob the map, they embark on a torrid love journey that spans the three realms of human beings, demons, and immortals.
Details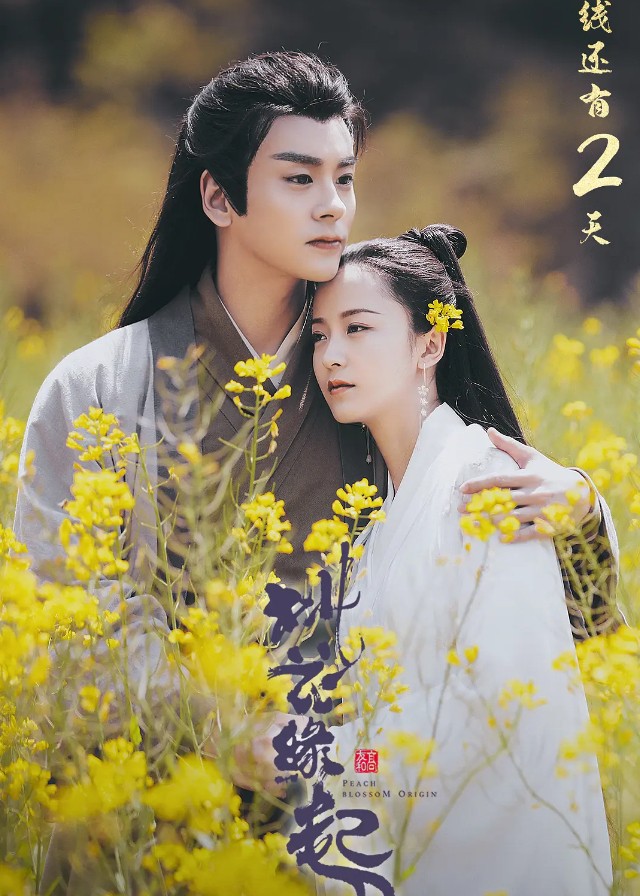 English Title: Peach Blossom Origin
Chinese Title: 桃花缘起
Genre: Historical, Romance, Fantasy, Immortal, Drama
Duration: 77 min.
Director: Zhang Bowei
Writer: Gao Youhe, Qiu Yeting
Released Date: 2022-05-05
Broadcast Website: 腾讯视频
Cast
Synopsis
The ancient demon tribe was defeated and imprisoned in Hell. In order to return to the human world, the demon god sent the human leader Fan Yihang to the sacred land to obtain a map.
During the battle between the two armies, Yihang recognized that the Peach Blossom Land holy Maiden was his long-lost wife, but his wife refused to acknowledge him.
Yihang deeply loved his wife and repeatedly angered the demon tribe in order to protect her. Will the Holy Maiden regain her memory of their love?
What will happen to their relationship as they navigate the conflict between the two tribes? A test of humanity and love is about to unfold.
Reviews
You May Also Like
Related Posts