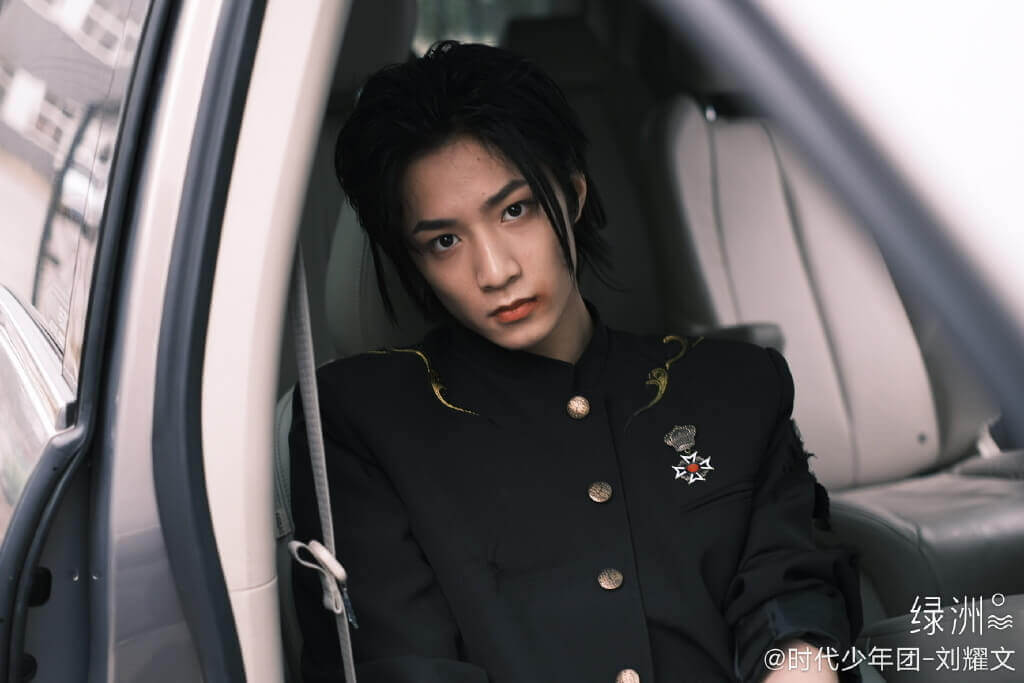 Liu Yaowen (刘耀文), born on 23 September 2005 in Chongqing, is a Chinese pop singer, actor, and member of TNT. He is under Time Fengjun Entertainment.
Basic Info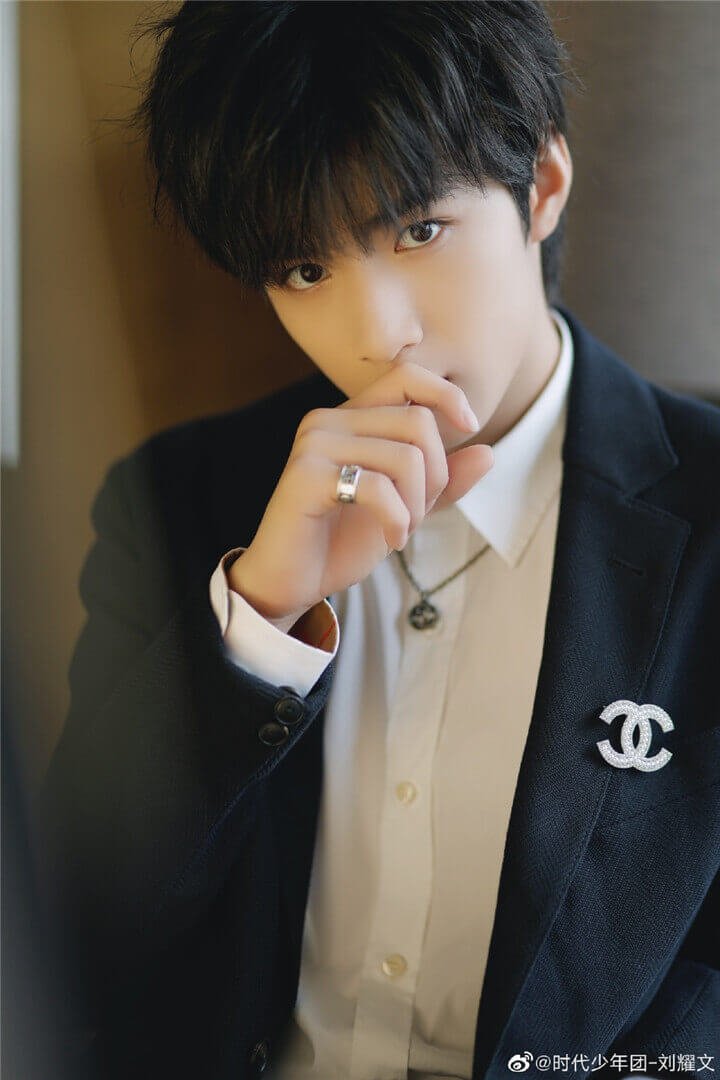 Stage Name: Liu Yaowen
Chinese Name: Liu Yao Wen(刘耀文)
Nickname: Lang Zai(wolfling), Wan(Bowl), Wenwen
Place of Birth: Chongqing
Nationality: China
Birthday: September 23, 2005
Zodiac Sign: Libra
Height: 183cm (6'0″)
Weight: 60kg (132 lbs)
Blood Type: –
Fandom Name: Full Moon
Fandom Color: #D1D1D1#FFFFFF#A1A3A6
Fanchant: yín hé wú biān hào hàn ,zhī wéi yào wén cuǐ càn(银河无边浩瀚,只为耀文璀璨)
Instagram: –
Weibo: 时代少年团-刘耀文
Facts
Liu Yaowen was a member of TYT (Typhoon Teens).
He likes to play basketball.
When he was a kid, he worshipped NBA players.
When he was a child, he is a fan of "Peppa Pig".
Yaowen is afraid of the Ghost.
His favorite food is Chongqing spicy noodles.
His height is 183cm when he is just 14 years old.
He likes to eat hotpot with friends and have fried rice when he is alone.
He doesn't like bitter gourd.
Yaowen chose the wolf as a metaphor for himself.
He's ambitious and high-Performance desire.
He has a younger brother.
He likes sour and sweet drinks, like Syrup of Plum.
When he is angry, he will go to sleep and forget it.
When he is sad, he will watch TV and go for a walk.
His favorite color of clothing is Black, he thinks it's looked cool.
He wants to travel to Denmark, because of the cookie.
His favorite song is "Good Life".
He doesn't like selfies.
If he upset someone, he'll write a letter for the apology and give a gift.
TV Show
Singles
You Are Beautiful(姐姐真漂亮)(TNT)(2020)
Popcorn(爆米花)(TNT)(2020)
Dream travel(梦游记)(TNT)(2020)
Endless adventures(无尽的冒险)(TNT)(2019)
The School Bulletin(全校通报)(TNT)(2019)
Passionate Desire(热血的愿望)(TYT)(2019)
GO! GO!(姐姐恋爱吧)(TYT)(2019)
The Knight's Manifesto(骑士宣言)(TYT)(2019)
To My Youth(致青春)(TYT)(2018)
Dream Plus(梦相加)(TYT)(2018)
Like Me(像我一样)(TYT)(2018)
Wolf Boy(狼少年)(TYT)(2018)
Wake up(TF Family)(2018)
Superman's Birth Diary(超人诞生日记)(TF Family)(2017)
Related Posts