Just for Meeting You – Liu Haocun, Song Weilong
Just for Meeting You is a romantic film directed by Liu Yulin, led by Liu Haocun and Song Weilong.
The film is based on Zhang Haochen's novel "Wo Yu Shi Jie Zhi Cha Yi Ge Ni / 我与世界只差一个你", in which Xu Niannian and Yang Yi meet at the most beautiful age and have the most unforgettable youthful story.
Details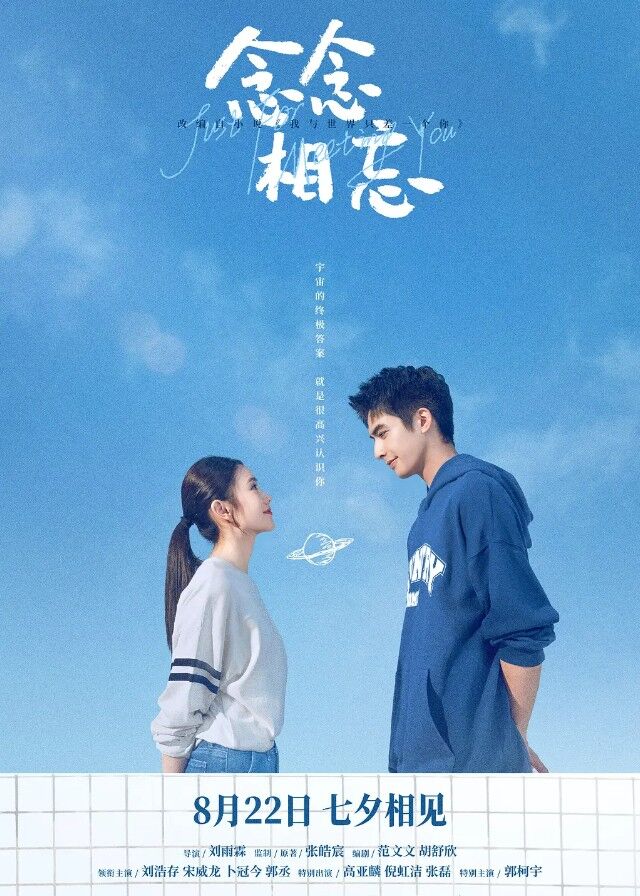 English Title: Just for Meeting You
Chinese Title: 念念相忘
Other Titles: 念念不忘, 我与世界只差一个你
Genre: Youth, School, Romance, Drama
Duration: 108 min.
Director: Liu Yulin
Writer: Fan Wenwen, Hu Shuxin, Zhang Haochen
Released Date: 2023-08-22
Boradcast Website: -
Cast
Synopsis
Transfer student Xu Nian Nian and young boy Yang Yi become sworn enemies due to a misunderstanding. The two, who clash like water and fire, engage in a series of competitions.
What they initially thought was just a matter of competitiveness gradually blossoms into affection unconsciously.
The cool and elegant girl and the pretentious boy spend their high school days together, filled with passion and unforgettable moments.
However, in the end, they pass by each other with regret. When the two, who cannot forget each other, meet again, will they have the courage to confront their feelings and overcome all obstacles to face their inner affection?
Reviews
You May Also Like
Related Posts