In Search of Lost Time – Chen Baoguo, Ma Su
In Search of Lost Time is a drama film directed by Er Dongsheng, led by Chen Baoguo, Ma Su, Ayanga, Wang Qiang, and Luo Yichun, with Wang Churan, Huang Yao, Bai Yufan, Cao Jun, Ding Chengxin, and Zhang Mingen in special appearances.
The film is based on the "Three Thousand Orphans in Inner Mongolia" incident in the early 1960s, and is told from the perspective of two families, a pair of siblings who embark on a journey to find their relatives in a different time and space.
Details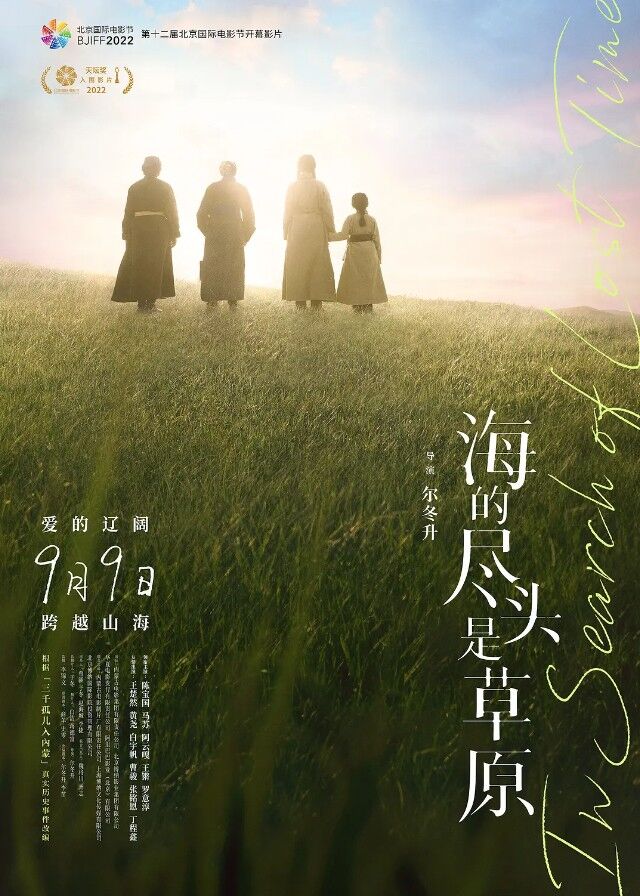 English Title: In Search of Lost Time
Chinese Title: 海的尽头是草原
Genre: Drama, Family, Life
Duration: 124 min.
Director: Er Dongsheng
Writer: Shang Yang, Shi Ling, Er Dongsheng, Li Miao
Producer: Yu Dong, Bai Jie, Jiang Defu
Product Company: BONA, Alibaba, HUAXIA
Released Date: 2022-09-09
Broadcast Website: 优酷
Cast
Synopsis
In the late 1950s, New China experienced severe natural disasters, and a large number of orphans in the southern region faced a crisis of insufficient nutrition.
At this critical moment, the Inner Mongolia Autonomous Region Party Committee and the government took the initiative to ask the central government for assistance. Following the principle of "take one, raise one, strengthen one," they brought nearly 3,000 orphans to the vast grasslands and entrusted them to kind-hearted and sincere herders for adoption.
Here, the children, who were far away from their hometowns, had to learn to integrate into a new environment and family, and face their new relatives. However, all their anxieties and pains would be resolved one by one by the overwhelming love from fellow human beings.
Reviews
You May Also Like
Related Posts