Deadly Love – Andy On, Cica Zhou
Deadly Love is a romantic film directed by Ng Ban-Yu, led by Andy On, Cica Zhou, and Li Xian, co-starring Kent Cheng, Kingdom Yuen, and Zhang Yao.
Details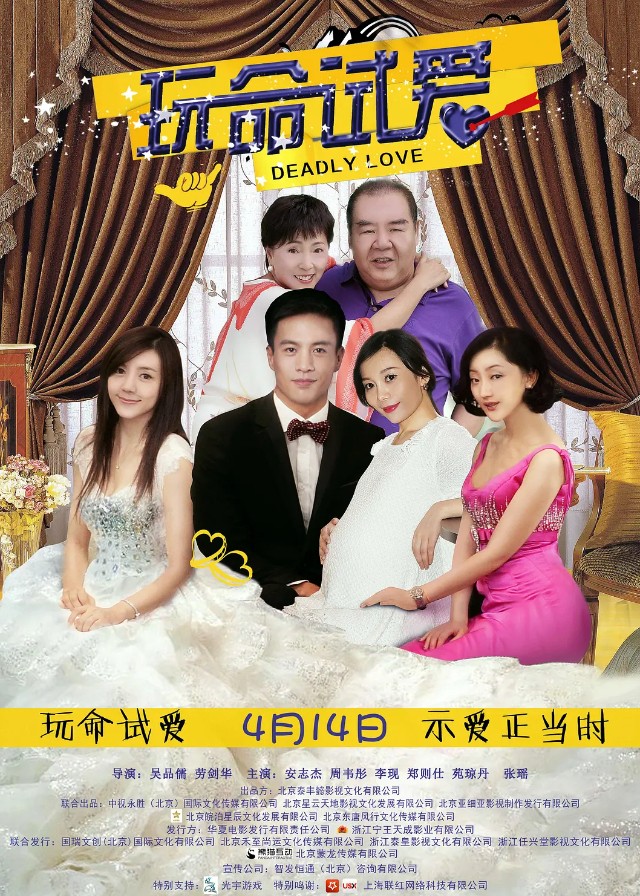 English Title: Deadly Love
Chinese Title: 玩命试爱
Genre: Romance, Comedy
Duration: 94 min.
Director: Ng Ban-Yu, Kim Wah Lo
Writer: Zhou Xia
Producer: Lin Bingkun
Released Date: 2017-04-04
Boradcast Website: –
Cast
Synopsis
Han Ziquan is a young man who was born in a rich family. One day, he met a girl named Jingjing by chance. Jingjing's innocence and beauty immediately captured Han Ziquan's heart, and he quickly launched a passionate pursuit of her.
Soon, Jingjing fell for him too. However, just as their hearts were gradually getting closer, Jingjing accidentally heard some rumors about Han Ziquan. Combined with a series of misunderstandings, this caused Jingjing completely lose confidence in their relationship.
At the same time, Jingjing's childhood sweetheart returned to her side and bravely confessed his feelings for her. Seeing the girl he loved about to be taken away by another man, Han Ziquan naturally wouldn't sit idly by.
Related Posts