Who's the Suspect – Zhang Xiaofei, Lee Hong Chi
Who's the Suspect is a suspenseful crime film directed by Zhang Mo, led by Zhang Xiaofei and Lee Hong Chi, co-starring Kara Wai, Wang Ziyi, Hong Junjia, Yin Ziwei, Bao Shang'en, and Wang Yixuan, with special appearances by Ken Tong, Liu Huan, and Lai Xi.
Adapted from the South Korean film "7 Days/세븐데이즈/七天", the film tells the story of Chinese best female lawyer Chen Zhiqi, who, in the course of defending a death row inmate to overturn his conviction, accidentally discovers that she has been involved in an unspeakable conspiracy.
Details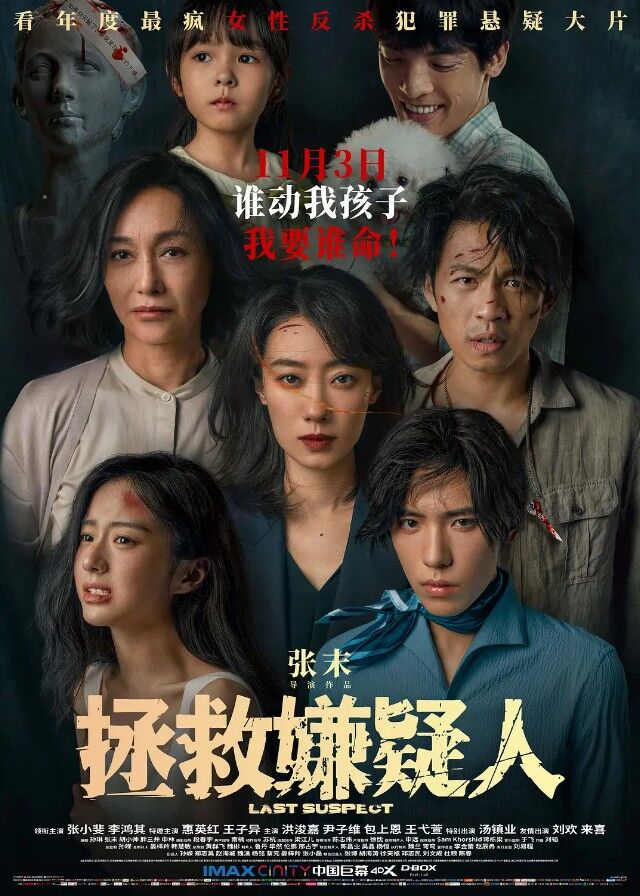 English Title: Who's the Suspect
Chinese Title: 拯救嫌疑人
Other Titles: 中国版七天, Last Suspect
Genre: Crime, Suspense, Thriller, Drama, Law
Duration: 119 min.
Director: Zhang Mo
Writer: Sun Lin, Zhang Mo, Hu Xiaoshuai, Pang Sanjing, Shen Lin
Released Date: 2023-11-01
Boradcast Website: -
Cast
Synopsis
Renowned Chinese female lawyer Chen Zhiqi receives a mysterious phone call demanding that she must provide a not guilty defense for a death row inmate within five days, or else her daughter will be harmed. With no other choice, Chen Zhiqi joins forces with police officer Jin Zhixiong to conduct an investigation. During their search for clues, Chen Zhiqi's defense of the death row inmate is questioned by the victim's family member, Lin Shu'e. In a defense case that is a matter of life and death for her daughter, Chen Zhiqi cannot afford to lose. However, as the case unfolds, she discovers that she has become entangled in another conspiracy.
Reviews
You May Also Like
Related Posts