Till the End of the World – Mark Chao, Yang Zishan
Till the End of the World is a romantic film directed by Wu Youyin and starring Mark Chao and Yang Zishan.
The film is based on Wu Youyin's feature-length novel "Till the End of the World/ 南极绝恋", which tells the story of two people who have nothing in common and who fall in love with each other in the desperate Antarctic hinterland, where supplies are scarce.
Details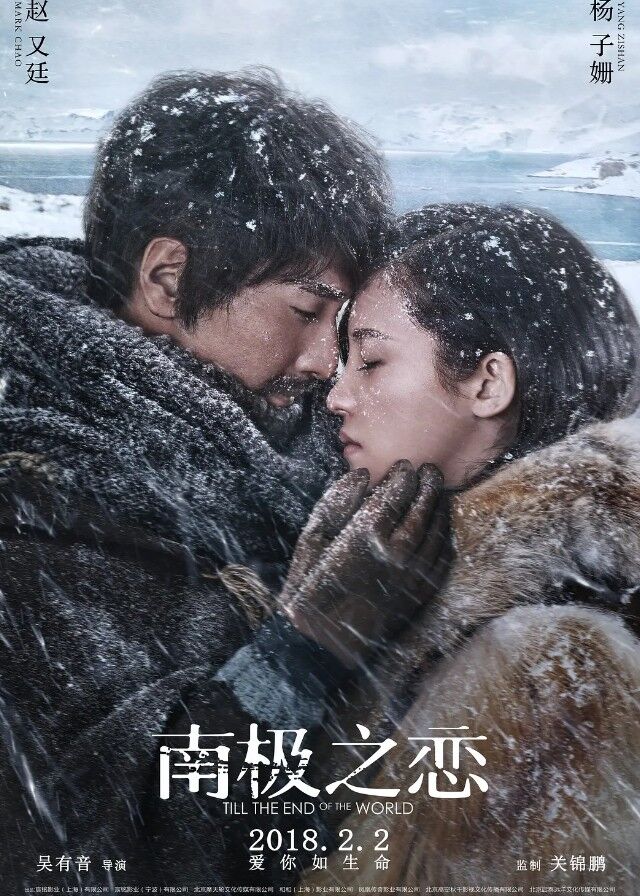 English Title: Till the End of the World
Chinese Title: 南极之恋
Genre: Romance, Adventure, Thriller
Duration: 114 min.
Director: Wu Youyin
Writer: Wu Youyin
Producer: Cao Xin, Tian Yuan
Released Date: 2018-02-02
Broadcast Website: Viki
Cast
Synopsis
In Antarctica, during a plane crash, Wu Fuchun, the owner of a wedding planning company, and Jing Ruyi, a high-altitude physicist, meet. The two individuals, who have no common language, embark on a perilous 75-day survival journey in the uninhabited wilderness of Antarctica.
In the harsh environment, with extreme cold, no supplies, and adversity at every turn, their greatest wish becomes simply to stay alive each day. While searching for rescue, these two individuals, whose personalities clash but whose fates intertwine, develop a deep respect for nature and gain a profound understanding of love.
Reviews
You May Also Like
Related Posts