The Ex-Files 4: Marriage Plan – Han Geng, Zheng Kai
The Ex-Files 4: Marriage Plan is a romantic comedy film directed by Tian Yusheng, starring Han Geng, Zheng Kai, Kelly Yu, Zeng Mengxue, Crystal Zhang, and Zhu Yanmanzi.
Details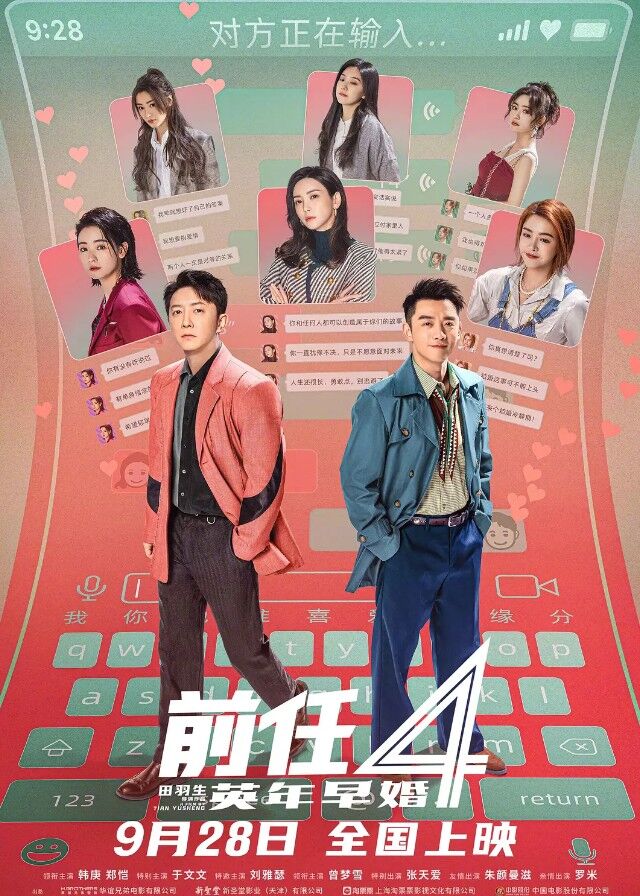 English Title: The Ex-Files 4: Marriage Plan
Chinese Title: 前任4:英年早婚
Other Titles: Ex 4: Marry Young, 前任4, 分手清单, 前任:分手清单, 前任攻略4
Genre: Romance, Comedy, Drama
Duration: 129 min.
Director: Tian Yusheng
Writer: Tian Yusheng
Producer: Wang Zhonglei, Zhou Zjian, Xue Gang
Released Date: 2023-09-28
Boradcast Website: -
Cast
Synopsis
Meng Yun and Yu Fei, this pair of close brothers, after going through the trials and tribulations of love, have finally reached the age of marriage.
Meng Yun, who is still experiencing the "aftermath of a breakup," faces pressure from his family and begins the search for true love, accompanied by the question, "Why should I get married?"
On the other hand, Yu Fei and his girlfriend Ding Dian, in coping with the various situations that may arise after marriage, have created a "pre-marriage cooling-off period," in which they rehearse their married life in advance.
The two brothers embark on a completely new challenge in the realm of love...
Reviews
You May Also Like
Related Posts