SPEED OF THE WORLD – Sun Jingyuan, Hui Can, Li Hongyi
SPEED OF THE WORLD (Rapid world chariot) is a suspense, romantic web series directed by Yan Tianji, starring Sun Jingyuan, Liu Zhoucheng, Li Hongyi, Li Minglin, Chen Xijun, Hui Can, Yang Chengxi, Zhu Chenchen, Chen Ruoxuan, and Du Mingyang.
Details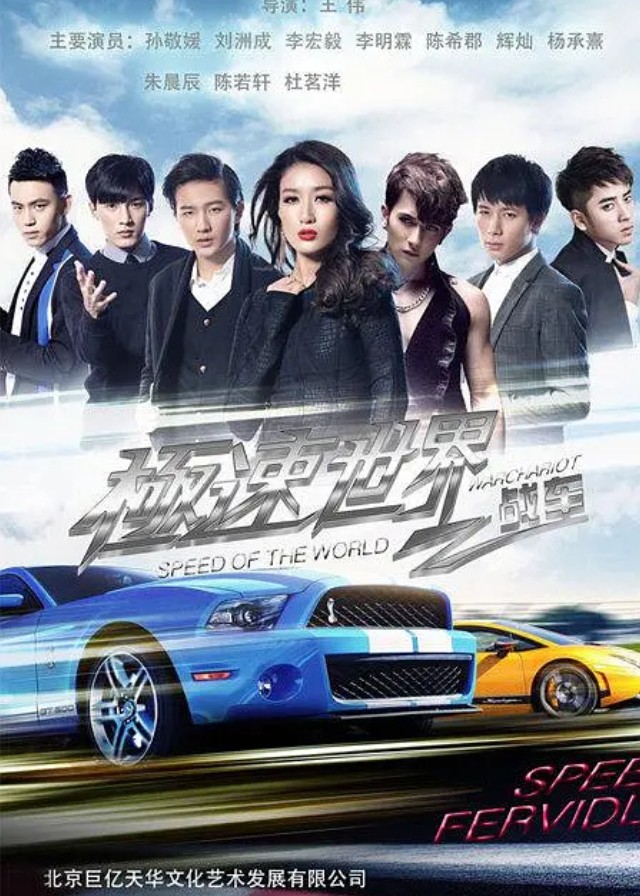 English Title: SPEED OF THE WORLD
Chinese Title: 极速世界之战车
Genre: Suspense, Romance, Action, Drama
Duration: 60 min.
Director: Wang Wei
Writer: Jiang Hua
Producer: Sun Jingyuan
Released Date: 2015-03-16
Broadcast Website: 腾讯视频
Cast
Synopsis
Shi Yi is a rising star driver for the SSR racing team. She is young, beautiful, full of energy, and has many admirers.
Her father, a professional driver, only cares about tinkering with race cars every day and neglects his family. Since childhood, her brother A Jie has been by Shi Yi's side, taking care of her and their lives together. Their sibling bond is incredibly strong.
One day, A Jie gets involved in an international smuggling case and is killed by the crime boss "Dao Ba" to cover up the crime. International police officer Mu Sen, who is tracking the case, finds Shi Yi and hopes to find a breakthrough in the case through her. Shi Yi is eager to avenge her brother and agrees to help Mu Sen track down the killer.
Shi Yi develops feelings for A Nan, another ace driver for the SSR team who joins the revenge mission alongside the mechanic A Hai, who secretly loves Shi Yi and hides his feelings deep in his heart.
Reviews
You May Also Like
Related Posts