Shock Wave – Andy Lau, Jiang Wu, Song Jia
Shock Wave is an action film directed by Qiu Litao, and starring Andy Lau, Jiang Wu and Song Jia.
The film tells the story of a criminally-motivated bomb attack in the Hung Hongkan Tunnel in Hong Kong.
Details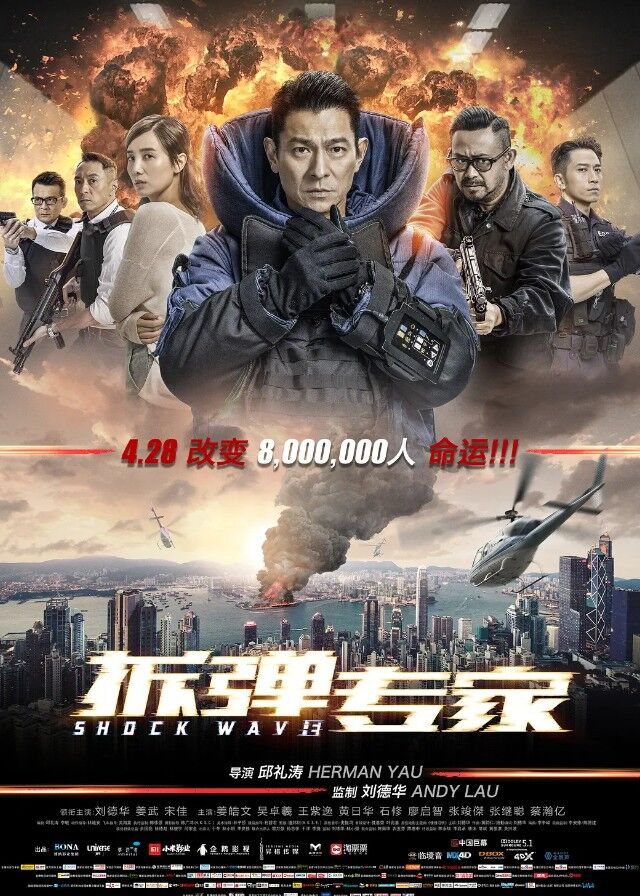 Cast
Synopsis
Zhang Zai Shan is a Senior Inspector in the Explosive Ordnance Disposal (EOD) Division of the Hong Kong Police Force. Seven years ago, he infiltrated the criminal gang led by the top wanted fugitive, Hong Jipeng. During a bank heist, Zhang Zai Shan's undercover identity as a member of the bomb disposal unit was exposed. He collaborated with the police, successfully preventing the detonation of a bomb and bringing down Hong Jipeng's criminal organization along with his brother. Unfortunately, in a critical moment, Hong Jipeng managed to escape and vowed to seek revenge.
After his reinstatement, Zhang Zai Shan quickly rose to become an expert in bomb disposal within the police force. Seven years later, Hong Kong is hit by a series of bomb terror attacks, and the police receive intelligence that a large quantity of explosives has been smuggled into the city. All signs indicate that a major incident is about to occur in Hong Kong. Just as panic sets in among the people, the busiest cross-harbor tunnel in the city, the Hongkan Cross-Harbour Tunnel, is blocked and held hostage by a group of ruthless criminals. Hundreds of hostages are taken, and Hong Jipeng finally reveals himself, threatening to blow up the tunnel. Zhang Zai Shan realizes that he must bring Hong Jipeng to justice in order to unravel the shocking conspiracy behind this counter-terrorism storm.
Reviews
You May Also Like
Related Posts