Say No For Youth – Zhu Yawen, Li Jiahang, Wan Qian, Yang Zi
Say No For Youth is a youthful military drama directed by Liu Jiacheng, starring Zhu Yawen, Li Jiahang, Wan Qian, Yang Zi, and Sun Shaolong.
The drama focuses on the healthy growth of the post-90s. The conflict between the post-80s and the post-90s in terms of their outlook on life and values is both contradictory and resonant.
Details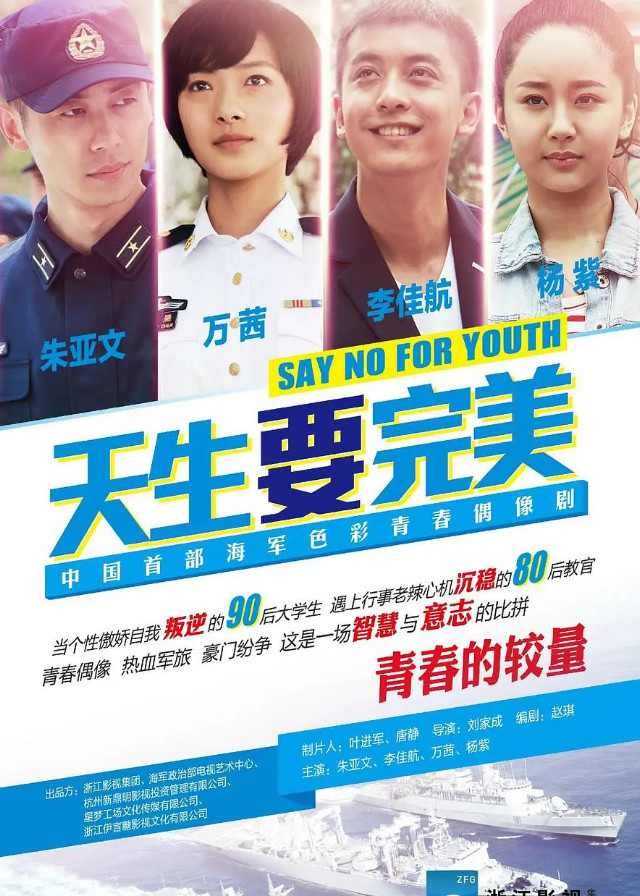 Cast
Synopsis
Cai Mi and Fu Chun, a group of post-90s university students, are sunny and bright, smart and naughty, but at the same time have the "traits" of the post-90s: rebellious personality, late maturity, and lack of training.
In order to sharpen themselves, in their last year of university, they entered "Project 101", a special training experiment jointly run by the university and the army. The training was not only about military projects but also about worldview and psychology, as well as learning and practicing psychological warfare.
During this period, they were in constant conflict with the army instructors, and there were huge contrasts in their lifestyles and outlook on life and values.
The conflict between them and the army's psychological warfare experts, such as Yun Tianyao and Jiang Danchen, escalates into a "battle of wits" and a "series of strange incidents", making people laugh and cry.
The rigorous training tests inspired them to fight, and the professional mind warfare exercises tested their mental capacity and courage to overcome their opponents.
Through the tough training, a group of post-90s students, such as Cai Mi and Fu Chun, have rapidly improved in terms of mental maturity and integrity, which has become an unforgettable "vivid lesson" for them.