The Lord of Losers – Li Jiahang, Zhang Yiduo, Cheng Guo
The Lord of Losers is a web comedy directed by Wei Zheng and starring Jean Lee Jiahang, Zhang Yiduo, Cheng Guo, Liu Zhongqiu, Tu Hua, Li Wenfan, and Sun Yiwen.
Details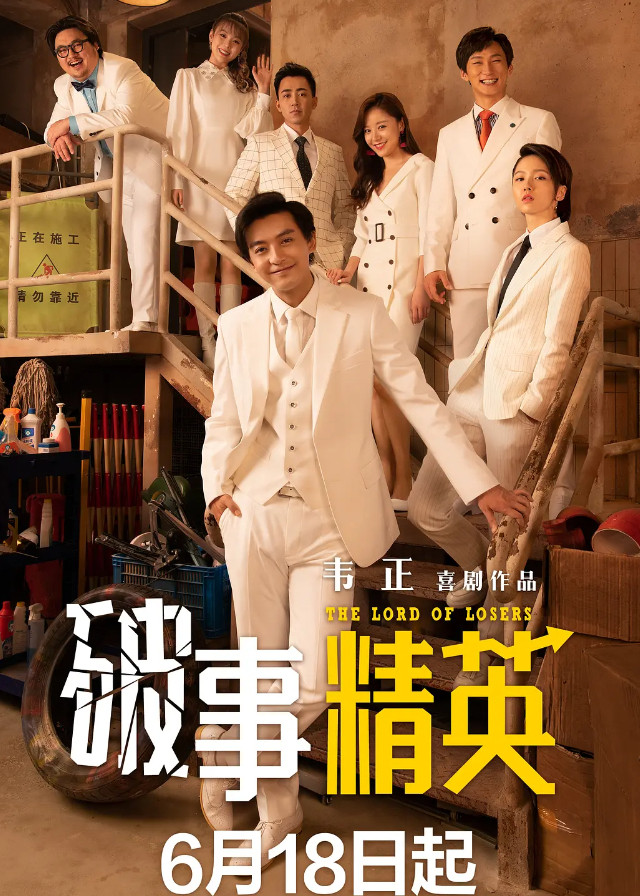 English Title: The Lord of Losers
Chinese Title: 破事精英
Genre: Urban, Comedy
Tag: Workplace Setting
Episodes: 24
Duration: 50 min.
Director: Wei Zheng
Writer: Wei Zheng, Zou Jie
Producer: Niu Jixin, Quan Haojin
Product Company: iQIYI
Released Date: 2022-06-18
Boradcast Website: iQIYI
Cast
Synopsis
Hu Qiang, an honest man who has been working at the bottom of the company for ten years, is suddenly given a "promotion" and is transferred to a small department called the "Po Shi Department" as a manager.
His subordinates are all oddballs: Ouyang Mofei, a picky programmer, Tang Haixing, a hot-blooded salesman, Jin Ruoyu, a gossipy secretary, Su Kejie, an inflexible designer, Pang Xiaobai, an copywriter with a paper heart, and Sha Lele, an innocent intern. The only thing they have in common is that they are all losers.
Others go to work for 8 hours, they go to work ∞ hours, they have to do endless boring work every day.
But even so, this group of people is not going to "lie down", they try to salvage their work and life, staging hilarious stories one after another.