Please Enlighten Me – Estelle Chen, Xu Fangzhou
Please Enlighten Me is an urban romantic film directed by Jin Yang, starring Estelle Chen and Xu Fangzhou, with special appearances by Wen Sheng, Ming Liang, Wang Peiyi, and Zhang Xiaoyu.
Based on the novel of the same name by Bo Lin Shi Jiang, the film tells the story of Lin Zhixiao, a student graduating from a music school, and Gu Wei, her father's attending physician, who, after spending time together, develop a mutual affection for each other and eventually come together.
Details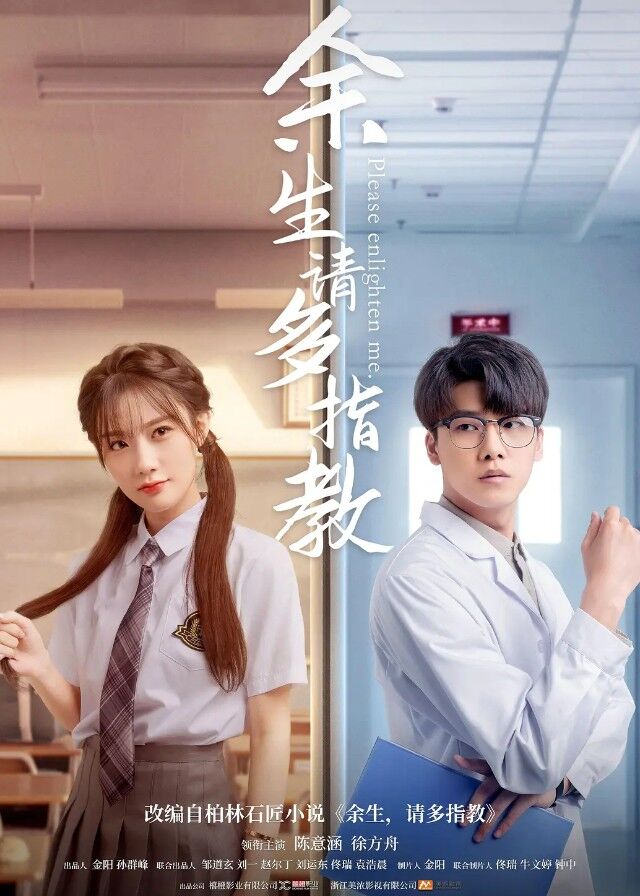 Cast
Synopsis
Lin Zhixiao, a graduating college student, is currently at a crossroads in life, while her father is also suffering from stomach cancer.
However, these challenges do not bring Lin Zhixiao down. With her optimistic and positive personality, she brings vitality and energy to the cold hospital, while also inspiring Dr. Gu Wei, her father's attending physician.
Lin Zhixiao, who is kind and hardworking, brings unprecedented joy and happiness to Gu Wei's life.
Their love story is not grandiose, but it unfolds gradually in their everyday lives.
Overcoming obstacles and misunderstandings, they eventually come to the realization that they want to spend the rest of their lives together.
Reviews
You May Also Like
Related Posts