Making Family – Aarif Rahman, Mason Moon Moorhouse
Making Family is a romantic comedy film directed by Jin-mo Cho, starring Aarif Rahman, Mason Moon Moorhouse, and Kim Ha Neul, and co-starring Lu Zhong, Damian Lau, and Kingdom Yuen.
The film tells the story of Zhou Liyan, an older boy who is not ready to be a father and a "sperm donation" that leads to a hilarious "tadpole looking for his father".
Details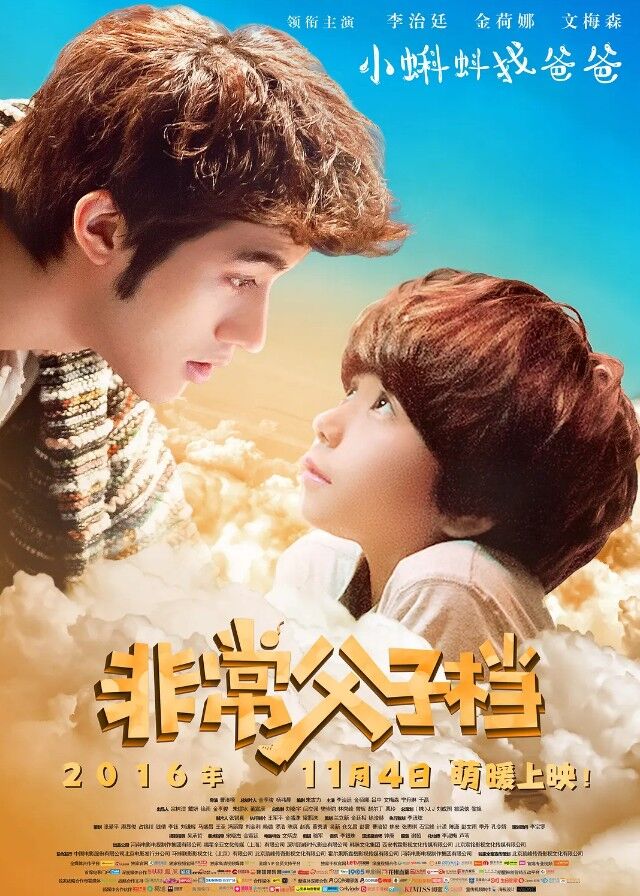 English Title: Making Family
Chinese Title: 非常父子档
Genre: Romance, Comedy, Family, Drama
Duration: 99 min.
Director: Jin-mo Cho
Writer: Zhu Gu Li
Producer: Zhang Yinzhen, Jin Run
Released Date: 2016-11-04
Broadcast Website: 爱奇艺
Cast
Synopsis
Gu Taifeng, a genius teenager from a single-parent family, has had exceptional talent since childhood. He uses computers to infiltrate the hospital's database and uncover the mystery of his own identity. He then crosses the sea to China in search of his biological father.
However, Zhou Liyan, a man who is completely unprepared to be a father, denies any involvement in the reckless act of sperm donation he did in his youth. The unexpected arrival of a child throws him into a state of panic, and he wishes to immediately get rid of the clearly attached burden, Gu Taifeng. The father and son engage in comical and absurd "mishaps" as they chase each other. Their bond gradually deepens.
Meanwhile, the arrival of Gu Taifeng's beautiful and frantic mother from South Korea brings changes to Zhou Liyan's life. These two young individuals from different countries, whose relationship started with sperm donation and the birth of a child, develop feelings for each other through their playful and sometimes angry interactions.
Reviews
You May Also Like
Related Posts