Love Never Ends – Ni Dahong, Kara Wai
Love Never Ends is a romantic film directed by Han Yan, led by Ni Dahong and Kara Wai, with special appearances by Tony Leung Ka Fai and Cecilia Yip.
The film is based on the comic of the same name by Jiang Cao Yuan, and tells the story of the pure and passionate love between two elderly people at the end of their ordinary lives.
Details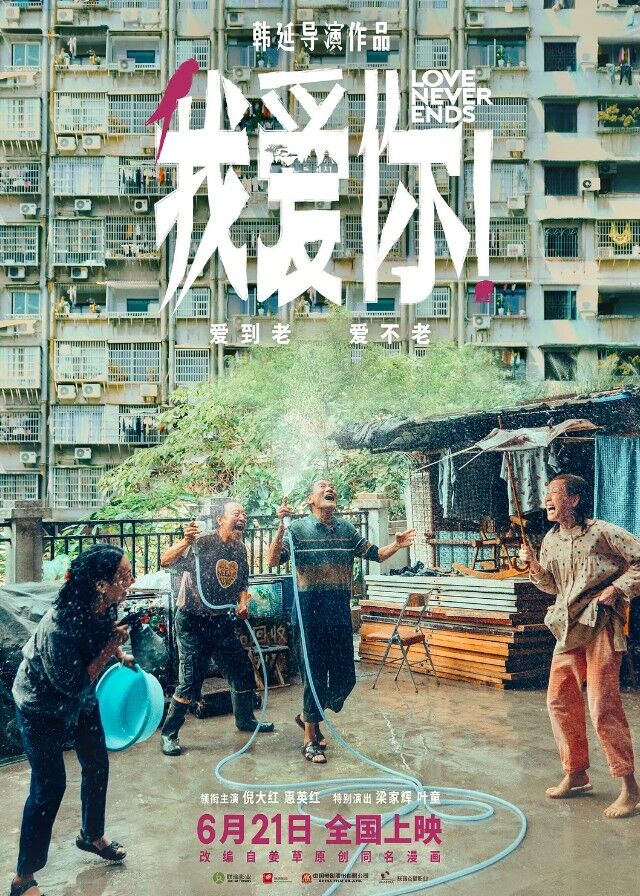 English Title: Love Never Ends
Chinese Title: 我爱你!
Genre: Romance, Drama, Family
Duration: 116 min.
Director: Han Yan
Writer: Cheng Li
Producer: Cheng Li, Yu Meng
Released Date: 2023-06-21
Boradcast Website: -
Cast
Synopsis
Living alone, Chang Weijie became acquainted with Elderly Li Huiru, a lonely and impoverished old lady who scavenges and collects scraps. Gradually, they developed an affection for each other.
Xie Dingshan and his wife Zhao Huanxin, an elderly couple, make a living by selling collected scraps, with Zhao Huanxin enduring the burden of illness.
These four elderly individuals, two couples, find love in the twilight of their lives, with sincerity and purity. Even if there is no tomorrow, they still want to express the words "I love you" to each other.
Reviews
You May Also Like
Related Posts