In Our Prime – Huang Lu, Guo Tao
In Our Prime is a drama film written and directed by Liu Yulin, led by Huang Lu and Guo Tao, co-starring Duan Bowen, Lu Siyu, Gong Juerui, Xue Haojing, Zhang Yao, and Wang Jiajia, with a special appearance by Zhang Guoli.
The film revolves around the story of Li Yitian, who struggles in the big city, showing the current life situation of the new generation of young people, and focusing on the story of the struggles of ordinary people trying to live in contemporary society.
Details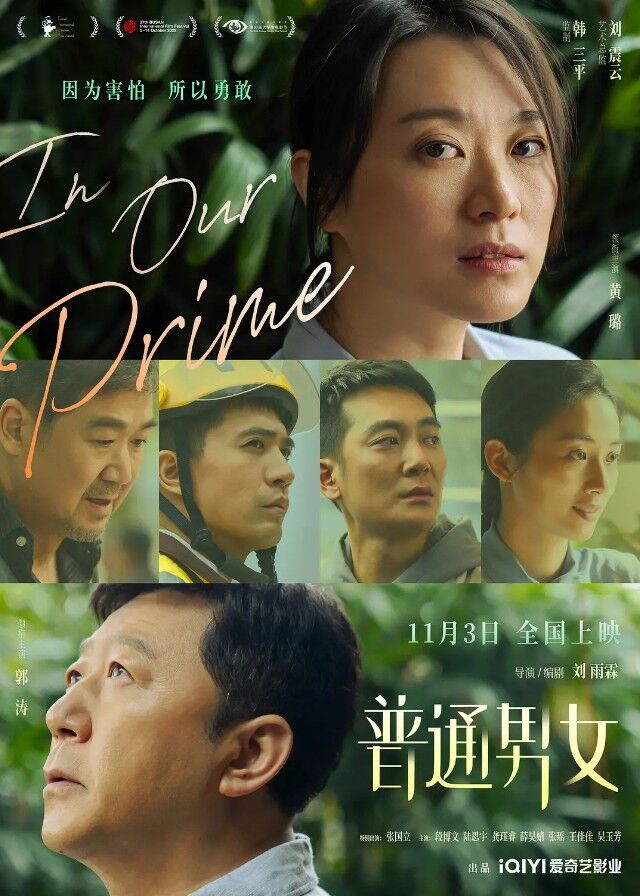 English Title: In Our Prime
Chinese Title: 普通男女
Other Titles: 风华正茂的我们
Genre: Drama, Family, Life
Duration: 118 min.
Director: Liu Yulin
Writer: Liu Yulin
Product Company: iQIYI Film
Released Date: 2023-11-03
Boradcast Website: -
Cast
Synopsis
Single mother Li Yitian is working hard in the city, trying to contribute to her life, but she keeps encountering multiple setbacks in her family, relationships, and career.
This is a story of her facing the chaotic challenges of life with courage. Just like every "ordinary man and woman" in real life, although being pursued by life in confusion, they dare to confront adversity and lead extraordinary life despite the ordinary circumstances.
Reviews
You May Also Like
Related Posts